8 Anime Like Is this A Zombie? of the Dead [Recommendations]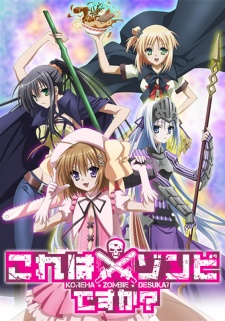 Here are my favorite picks for anime like Is This A Zombie? Of The Dead. Keep in mind the list is in no particular order. Enjoy the recommendations!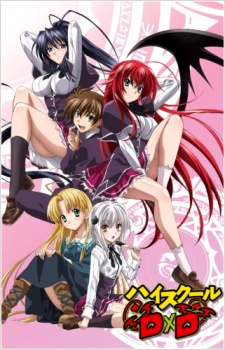 The world of High School DxD is filled with devils, fallen angels and exorcists, all blending in with the normal human population. Hidden underneath the average tasks of everyday folk are conflicts and battles resolved by each of these different factions.
Meanwhile, we have Issei Hyoudou – your typical "curious" high school student. His perverted dream is to create his own steamy harem. However, with a stroke of bad luck, Issei's first date turns out to be with a beautiful fallen angel that ends up brutally attacking and killing the poor boy. Talk about a bad date, huh? Luckily though, he is later brought back to life and turned into a devil by Rias Gremory, a devil who now becomes Issei's master. Now, Issei, along with Rias and other fellow devils, must try to make it in the world of devils and angels. Issei fights to become one of the strongest supernatural beings in the world, in hopes of someday making his perverted high school dream come true. (Source: MyAnimeList)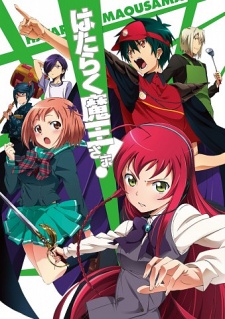 Devil King Sadao is only one step away from conquering the world when he is beaten by Hero Emilia and forced to drift to the other world: modern-day Tokyo. As "conquering the world" are the only skills the Devil King possesses—and are obviously unnecessary in his new situation—he must work as a freeter to pay for his living expenses! (Source: MyAnimeList)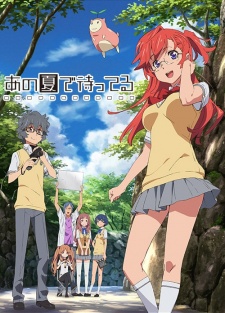 When a group of friends decide to make a movie over a long summer holiday, they end up learning a little about filmmaking and a lot more about each other and themselves. What begins as a simple way to avoid the summer doldrums quickly turns into something much more complex, intimate and revealing, as the maturing relationships between the members of the young cast take on new, and sometimes very unexpected, turns. (Source: Sentai Filmworks)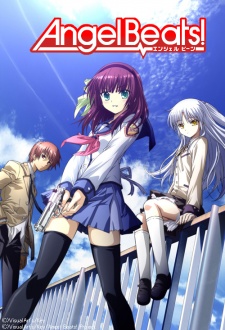 Otonashi awakens only to learn he is dead. A rifle-toting girl named Yuri explains that they are in the afterlife, and Otonashi realizes the only thing he can remember about himself is his name. Yuri tells him that she leads the Shinda Sekai Sensen (Afterlife Battlefront) and wages war against a girl named Tenshi. Unable to believe Yuri's claims that Tenshi is evil, Otonashi attempts to speak with her, but the encounter doesn't go as he intended.
Otonashi decides to join the SSS and battle Tenshi, but he finds himself oddly drawn to her. While trying to regain his memories and understand Tenshi, he gradually unravels the mysteries of the afterlife. [Written by MAL Rewrite]
The members of the student council of Hekiyou Gakuen are chosen by a popularity vote. As a result, all the members are cute girls except for Ken Sugisaki, who studied hard to enter the council. The story features the endless chattering of the members full of parodies ofSuzumiya Haruhi no Yuuutsu, Dragon Ball, Death Note, etc. (Source: MyAnimeList)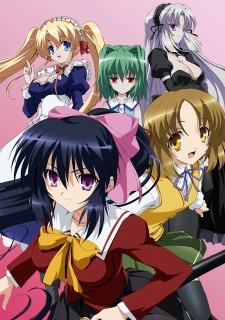 After the death of his parents, Yuuto Amakawa lives a pretty ordinary life in the city. The only problem he has to worry about while attending school alongside Rinko, his next-door neighbor, is his cat allergies. That all changes on his sixteenth birthday, when an Ayakashi—a supernatural creature—attacks him for the sins of his ancestors. Luckily, he is saved by Himari, a mysterious cat-woman with a sword, who explains that Yuuto is the scion of a family of demon-slayers, and she is there to protect him now that the charm that kept him hidden from the supernatural forces of the world has lost its power.
Omamori Himari chronicles Yuuto's dealings with the various forces of the supernatural world, as well as the growing number of women that show up on his doorstep, each with their own dark desires. Will Yuuto be able to adjust to his new "exciting" environment? Or will the ghost of his (ancestor's) past catch up with him? (Source: MyAnimeList)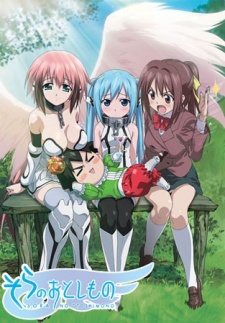 Sakurai Tomoki has been having the same strange dream since he was a child and would wake up in tears. Sugata, an upperclassman at his school, believes the dream to be of the new continent. Later that night, while waiting under the cherry trees for Sugata and his childhood friend, an angel called Ikaros comes flying down and his peaceful life changes from then on. (Source: MyAnimeList)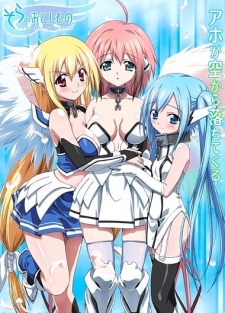 Sakurai Tomoki has settled into his life with the two angeloids, Ikaros and Nymph, and is enjoying himself immensely. However, he keeps having weird dreams and asks all of his friends to help him investigate the cause.
Nymph conjures up a device that enables people, but not angeloids, to enter other people's dreams. The device malfunctions at first but eventually they get to what was supposed to be Tomoki's dream but discover that something is very wrong with it.
Later, a meteor comes crashing down from the skies at the site of the large cherry blossom tree where Tomoki first discovered Ikaros. An extremely well endowed blonde angeloid with a huge sword emerges from the meteor and sets off in search of Tomoki! (Source: MyAnimeList)
References: MyAnimeList, Wiki, ANN