8 Anime Like Isshuukan Friends [One Week Friends]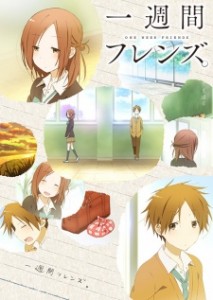 Here are my favorite picks for anime like Isshuukan Friends, Merman in my Tub. Keep in my the list is in no particular order. Enjoy the recommendations!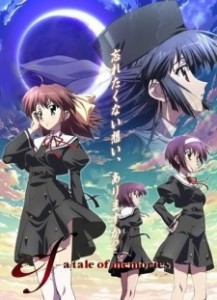 On Christmas Eve, Hiro Hirono's bike is stolen by a girl chasing a thief who stole her purse. He gives chase and finds her unconscious and his bike ruined. The girl, Miyako Miyamura, soon awakes and the two begin to talk. After making sure she is okay, they end up spending Christmas Eve together. Later, Hiro finds out Miyako attends the same school as him and they begin to spend more and more time together, Miyako developing affections for Hiro. Kei Shindou—Hiro's childhood friend who has long held a crush on him—begins to become jealous and a love triangle follows.
The series also tells the story of Renji Asou. One day, he meets Chihiro Shindou, the twin sister of Kei Shindou, at an abandoned train station. Even though she's very shy, they get along pretty well and begin meeting at the same spot every day; however, Renji finds out that Chihiro was in a car accident years ago and as a consequence she suffers from a disability: her memory lasts only 13 hours. Nevertheless, after learning that Chihiro's dream is to write a novel, Renji finally decides to help her fulfill her dream while also trying to make her overcome the difficulties imposed by her condition.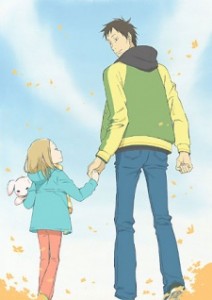 While attending his grandfather's funeral, thirty-year-old bachelor Daikichi is surprised to discover that his grandfather had an illegitimate child with an unknown mother! The rest of his family, fearing the obligation and embarrassment, want nothing to do with the silent little girl, Rin. Sensing her imminent abandonment and outraged by his complacent family members, Daikichi decides to adopt her himself! …yet he may have underestimated the difficulty of balancing his work, family, and love life with his role as her guardian.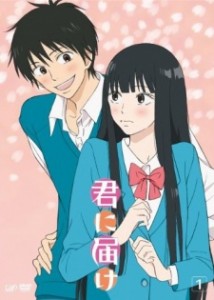 Kuronuma Sawako is completely misunderstood by her classmates. Her timid and sweet demeanor is often mistaken for malicious behavior. This is due to her resemblance to the ghost girl from "The Ring," which has led her peers to give her the nickname Sadako. Longing to make friends and live a normal life, she is naturally drawn to Kazehaya Shouta, the most popular guy in class, whose "100% refreshing" personality earns him great admiration from Sawako. So when Kazehaya starts talking to her, maybe there is hope for the friendships Sawako has always longed for. Maybe… there is even a little hope for some romance in her future. [Written by MAL Rewrite]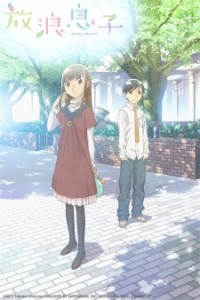 Effeminate fifth grader Shuuichi Nitori is considered by most to be one of the prettiest girls in school, but much to her dismay, she is actually biologically male. Fortunately, Shuuichi has a childhood friend who has similar feelings of discomfort related to gender identity: the lanky tomboy Yoshino Takatsuki, who, though biologically female, does not identify as a girl. These two friends share a similar secret and find solace in one another; however, their lives become even more complicated when they must tread the unfamiliar waters of a new school, attempt to make new friends, and struggle to maintain old ones. Faced with nearly insurmountable odds, they must learn to deal with the harsh realities of growing up, transexuality, relationships, and acceptance.
Lauded as a decidedly serious take on gender identity and LGBT struggles, Takako Shimura's Hourou Musuko is about Shuuichi and Yoshino's attempts to discover their true selves as they enter puberty, make friends, fall in love, and face some very real and difficult choices. [Written by MAL Rewrite]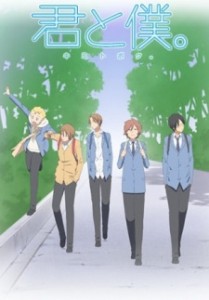 The story revolves around four teens—the good-looking twins Yuuta and Yuuki Asaba, the effeminate Shun Matsuoka, and the class head Kaname Tsukahara—who have known each other since early childhood. While they are not necessarily good or bad friends, they continue to hang out well into high school. The half-Japanese transfer student Chizuru Tachibana joins the circle of friends in this comedy about the everyday life of adolescence.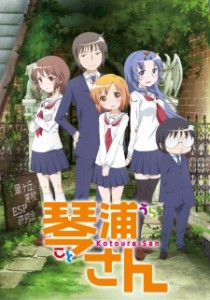 A school love comedy. Kotoura Haruka is a 15-year-old girl who can read people's minds. She has been suffering from troubles caused by her mind-reading ability, and her parents got divorced as a result. She moves to a new high school but tries to keep away from her classmates. Manabe Yoshihisa, one of her classmates, accepts and appreciates her ability and she begins to interact with her friends with his help. (Source: MAL News)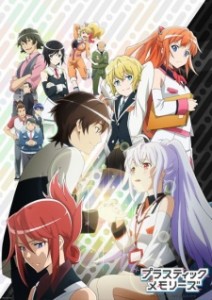 After failing his college entrance exams, 18-year-old Tsukasa Mizugaki is offered a position at the renowned SAI Corporation due to his father's connections. SAI Corporation is known for its production and management of androids that possess human emotions called "Giftia." Tsukasa's position is in the Terminal Service Department where their main job is to recover Giftias that are close to their expiration—it is a graveyard department in every sense. To make matters worse, Tsukasa is ordered to work with Isla, a female Giftia who was never given any responsibility other than serving tea to her co-workers. (Source: Aniplex USA)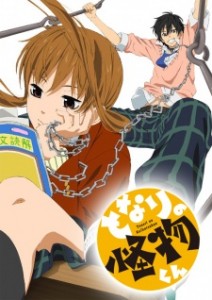 Nicknamed "Dry Ice," Shizuku is seen as emotionless and cold by her classmates. When she's tasked with delivering class printouts, she runs into Haru, who immediately decides that they're friends. Shizuku is touched by his innocence and his lack of knowledge towards human relationships.
Though known as a violent and uncontrollable monster, Haru also has a kind and gentle side. He immediately declares his love for Shizuku, but it takes much longer for her to realize and accept her own feelings towards him. Together, the two previously unsocial beings help each other learn how to care for others and make friends. (Source: NIS America)
References: MyAnimeList, Wiki, ANN