6 Anime Like Jojo's Bizarre Adventure [Recommendations]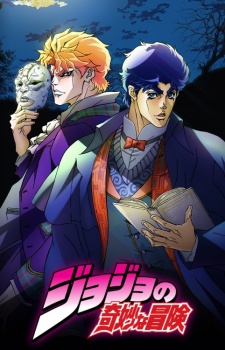 With the anime going on to season 2 at the time of this writing, it has proven to be a popular show among fans. Here are my favorite picks for anime like Jojo's Bizarre Adventure. Keep in mind the list is in no particular order. Enjoy!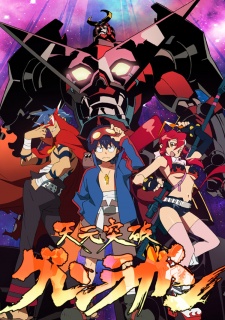 In the small village of Jiha, Simon, a shy boy who works as a digger discovers a strange glowing object during excavation. The enterprising Kamina, a young man with a pair of rakish sunglasses and the passion of a fiery sun, befriends Simon and forms a small band of brothers, the Gurren Brigade, to escape the village and break through the ceiling of the cave to reach the surface, which few believe exist.
The village elder won't hear of such foolishness and punishes the Brigade. However, when disaster strikes from the world above and the entire village is in jeopardy, it's up to Simon, Kamina, a girl with a big gun named Yoko, and the small yet sturdy robot, Lagann, to save the day. The new friends journey to the world above and find that the surface is a harsh battlefield, and it's up to them to fight back against the rampaging Beastmen to turn the tide in the humans' favor! Pierce the heavens, Gurren Lagann!
Hunter x Hunter (2011) is set in a world where Hunters exist to perform all manner of dangerous tasks like capturing criminals and bravely searching for lost treasures in uncharted territories. Twelve-year-old Gon Freecss is determined to become the best Hunter possible in hopes of finding his father, who was a Hunter himself and had long ago abandoned his young son. However, Gon soon realizes the path to achieving his goals is far more challenging than he could have ever imagined.
Along the way to becoming an official Hunter, Gon befriends the lively doctor-in-training Leorio, vengeful Kurapika, and rebellious ex-assassin Killua. To attain their own goals and desires, together the four of them take the Hunter Exam, notorious for its low success rate and high probability of death. Throughout their journey, Gon and his friends embark on an adventure that puts them through many hardships and struggles. They will meet a plethora of monsters, creatures, and characters—all while learning what being a Hunter truly means. [Written by MAL Rewrite]
In the post-nuclear apocalyptic future in 199X, the human race has regressed. Weak villagers are reduced to slavery, while genetically enhanced giants rule the world. Gunpowder seems only a distant memory, and the martial arts is the only weapon a man can count on.
Two schools face one another in the battle for dominion: Hokuto Shinken and Nanto Seiken. The series begins when the Hokuto successor, Kenshiro, travels the desert to confront Shin, a member of the Nanto Roku Seiken, their six ruling stars, who has taken his fiancee Yuria. (Source: ANN)
Kaiji Itou is a good-for-nothing loiterer who spends his days drinking beer and stealing hubcaps—that is, until he ends up being tricked by his former co-worker. Unable to suddenly repay his friend's huge debt all by himself, Kaiji is offered a shady deal to participate in an illegal underground gamble on a cruise ship. This turns out to be nothing more than the beginning of his new life of hell—thrown headlong into a life-threatening roller coaster of mind games, cheating, and deceit.
Based on the first entry of the famous gambling manga series by Nobuyuki Fukumoto, Gyakkyou Burai Kaiji: Ultimate Survivor follows our unlucky protagonist as he is forced to fight not only other people, but also the mysteries of their psyches. Kaiji finds out the hard way that the worst sides of human nature surface when people's backs are against the wall, and that the most fearsome dangers of all are greed, paranoia, and the human survival instinct itself. [Written by MAL Rewrite]
In the world where the taste and texture of food are very important there is Toriko, a hunter of precious foods regularly hired by restaurants and the rich. A man with inhuman skills to capture the ferocious, evasive and rare animals to complete his ultimate dinner course and then the chef Komatsu, his current accomplice: a weak timid person who was inspired by Toriko's greatness and accompanies him on all his journeys on his quest for the course of his life.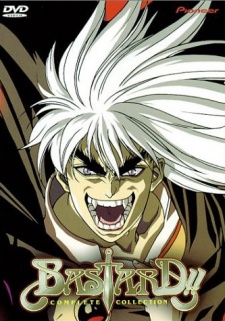 The characters in BASTARD!! have forsaken technology and have traded it in for magic and the occult arts. The story revolves around a group of five magicians who set out to rebuild their world after a rampaging God destroys it and tips it into chaos. Driven by their leader Dark Schneider, Gara, Arshes Nei, Abigail and Kall Su set out to conquer kingdoms in the hope of rebuilding them into utopias, with each of the magicians having their own personal agenda in doing so. However, Dark Schneider`s often reckless manner and short temper leads him to wreak havoc where ever he goes. He is trapped by a group of clerics in a baby boy, leaving the four without a leader.
Fifteen years later, the four still continue their quest but their motives have changed to despotic world domination, and it is up to Dark Schneider to show them the "error of their ways", when he is freed by the clerics who once imprisoned him, so that he may defend them against his former comrades. It has now become Dark Schneider`s responsibility to track down each one of his companions and set them on the right path again, but what seems to be the once reckless and amoral Dark Schneider has changed over his fifteen year imprisonment within the boy, Luche Len Len. (Source: AniDB)
References: Wiki, ANN, MyAnimeList