10 Anime Like Kamisama Hajimemashita [Recommendations]
Westernization, a time when humans and spirits coexist.  The modernization of Japan has begun. The Ministry of Spirit Affairs is established to resolve mysterious incidents involving the nation's spirits. This ministry consists of representatives from both the human and spirit worlds. Zakuro, Susukihotaru, Bonbori, and Hozuki are all half-spirits who have been partnered with the second lieutenants Kei, Riken, and Ganryu. These half-spirit girls and the male second lieutenants are all assigned to Spirit Affairs in an effort to join forces and carry out any tasks given to them! (Source: NIS America)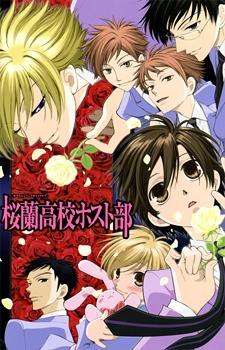 Haruhi Fujioka is a bright scholarship candidate with no rank or title to speak of—a rare species at Ouran High School, an elite academy for students of high pedigree. When she opens the door to Music Room #3 hoping to find a quiet place to study, Haruhi unexpectedly stumbles upon the Host Club. Led by the princely Tamaki, the club—whose other members include the "Shadow King" Kyouya, the mischievous Hitachiin twins, and the childlike Haninozuka "Honey" and his strong protector Mori—is where handsome boys with too much time on their hands entertain the girls in the academy.
In a frantic attempt to remove herself from the hosts, Haruhi ends up breaking a vase worth eight million yen and is forced into becoming the eccentric group's general errand boy to repay her enormous debt. However, thanks to her convincingly masculine appearance, her naturally genial disposition toward girls, and fascinating commoner status, she is soon promoted to full-time male host and plunged headlong into a glitzy whirlwind of elaborate cosplays, rich food, and exciting shenanigans that only the immensely wealthy Ouran Host Club can pull off. [Written by MAL Rewrite]
Inari Fushimi is a middle school girl who's never had a requited love, since she's a shy, clumsy and not very bright. One day, she witnesses her crush Kouji giving a letter to her classmate Akemi. Shocked and saddened, Inari rushes to a shrine, where the goddess Uka-no-Mitama-no-Kami appears to her. As thanks for saving a fox pup, as well as out of pity for her plight, the goddess grants Inari the power to shape-shift.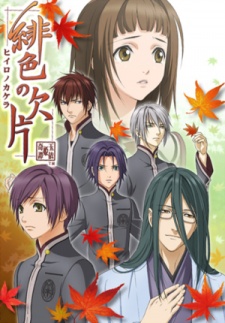 Every girl dreams of being an enchanted princess, but how many stop to think about all the grim and horrible things that happen in fairy tales? That's a lesson Tamaki learns all too graphically when she's attacked by creatures she thought only existed in myths! Fortunately, she's rescued by an extraordinary young man: one who's not only part demon; but her future classmate as well, and one of the group of protectors that Tamaki will need if she's going to fulfill her destiny as a Tamayori princess. A destiny that no one's bothered to tell her she's inherited until just now! And if it wasn't bad enough to learn that every plan she'd had for the future has to change, to top it all off, Tamaki still has to start attending a new high school as well!  (Source: Sentai Filmworks)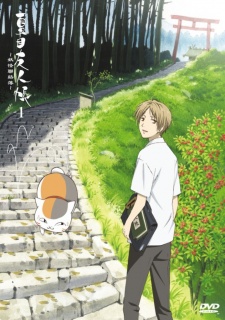 While most fifteen-year-old boys, in one way or another, harbor secrets that are related to girls, Takashi Natsume has a peculiar and terrifying secret involving youkai: for as long as he can remember, he has been constantly chased by these spirits. Natsume soon discovers that his deceased grandmother Reiko had passed on to him the Yuujinchou, or "Book of Friends," which contains the names of the spirits whom she brought under her control. Now in Natsume's possession, the book gives Reiko's grandson this power as well, which is why these enraged beings now haunt him in hopes of somehow attaining their freedom.
Without parents and a loving home, and constantly being hunted by hostile, merciless youkai, Natsume is looking for solace—a place where he belongs. However, his only companion is a self-proclaimed bodyguard named Madara. Fondly referred to as Nyanko-sensei, Madara is a mysterious, pint-sized feline spirit who has his own reasons for sticking with the boy.
Based on the critically acclaimed manga by Yuki Midorikawa, Natsume Yuujinchou is an unconventional and supernatural slice-of-life series that follows Natsume as he, with his infamous protector Madara, endeavors to free the spirits bound by his grandmother's contract. [Written by MAL Rewrite]
References: MyAnimeList, ANN, Wiki