7 Anime Like Kanojo ga Flag wo Oraretara [If Her Flag Breaks]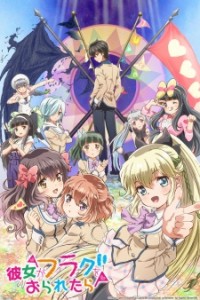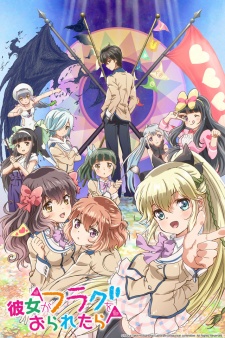 Here are my favorite picks for anime like Kanojo ga Flag wo Oraretara. Keep in my the list is in no particular order. Enjoy the recommendations!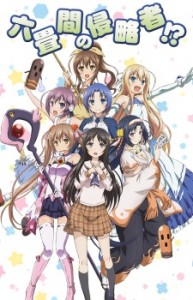 Due to young Koutarou's financial circumstances, he is forced to live in a small rokujouma (6-tatami apartment) on a budget of 5000 yen a month. On the plus side, he lives rent-free, but on the minus side, that's because room 106 of Corona Apartments is cursed. The ghost is a cute young girl, and hijinks ensue when she tries to drive him out. Between the haunting, Koutarou's nosy neighbors, and a self-styled magical girl flying to the unneeded rescue, there's way too much for the impoverished young man to handle. (Source: AnimeReel)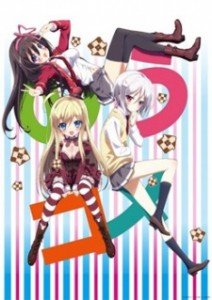 Kanade Amakusa is a high school student who is suffering from a curse called "Absolute Choices." This curse requires him to select an action from a list of two or three options that appear before him at any time, and has no control over what choices appear. Many of them are weird or perverse and as a result, the curse has tainted his reputation with his classmates and other people around him, making his life very difficult. However, one day, a choice he makes on his way home from school causes a mysterious, beautiful young girl to fall from the sky. (Source: Wikipedia)
Keima Katsuragi, known online as the legendary "God of Conquest," can conquer any girl's heart—in dating sim games, at least. In reality, he opts for the two-dimensional world of gaming over real life because he is an unhealthily obsessed otaku of galge games (a type of Japanese video game centered on interactions with attractive girls).
When he arrogantly accepts an anonymous offer to prove his supremacy at dating sim games, Keima is misled into aiding a naïve and impish demon from hell named Elucia "Elsie" de Lute Ima with her mission: retrieving runaway evil spirits who have escaped from hell and scattered themselves throughout the human world. Keima discovers that the only way to capture these spirits is to conquer what he hates the most: the unpredictable hearts of three-dimensional girls! Shackled to Elsie via a deadly collar, Keima now has his title of "God of Conquest" put to the ultimate test as he is forced to navigate through the hearts of a multitude of real-life girls. [Written by MAL Rewrite]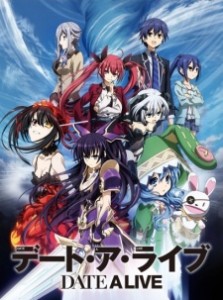 Itsuka Shido is a high school boy. On the last day of the spring holidays, an explosion destroys the town and a girl in armor appears in front of him. Shido's step-sister, Kotori, tells him that the girl is called "Special Disasterous Designated Creature: Spirit", which causes a timespace quake. Kotori disclosed that she is the commander of the anti-spirit organization Ratatosk and orders him to go out on a date with the spirit girl. Kotori says, "I don't ask you to beat the spirit. Just let her fall in love with you and save the world." (Source: MAL News)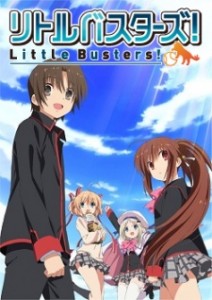 When tragedy struck Riki Naoe as a child, he was rescued from grief over his parents' deaths when four other kids "recruited" him for their group—the "Little Busters." Now in high school, Riki and the other Busters are still fast friends, and though their vision of being heroes for justice may have faded, they'd still do anything for each other. Which is why Riki is now on TWO special missions. The not so secret one: recruiting new members so the Busters can form a baseball team. Preferably FEMALE recruits, as the current dude/babe ratio is an inconvenient 4 to 1. The OTHER mission, though… That's the strange one. Because Riki and Rin, the group's singular girl, are receiving odd messages, delivered by cats, concerning the existence of a "secret world" and assigning them tasks they have to complete. Were their youthful dreams of being crusaders not so fanciful after all? Or is there something even more vital at stake? Between steeling his courage to talk to girls, dealing with his own narcolepsy and facing his feelings concerning Rin, Riki may just need the strength of a superhero to solve the ultimate mystery of the Little Busters (Source: Sentai Filmworks)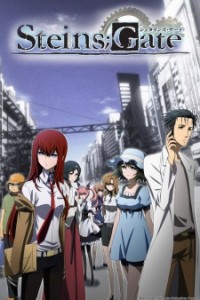 The eccentric mad scientist Okabe, his childhood friend Mayuri, and the otaku hacker Daru have banded together to form the "Future Gadget Research Laboratory," and spend their days in a ramshackle laboratory hanging out and occasionally attempting to invent incredible futuristic gadgets. However, their claymore is a hydrator and their hair dryer flips breakers, and the only invention that's even remotely interesting is their Phone Microwave, which transforms bananas into oozing green gel. But when an experiment goes awry, the gang discovers that the Phone Microwave can also send text messages to the past. And what's more, the words they send can affect the flow of time and have unforeseen, far-reaching consequences—consequences that Okabe may not be able to handle… (Source: Anime Planet)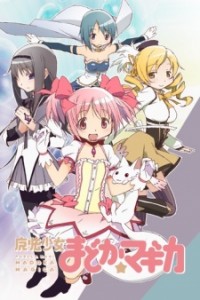 She has a loving family and best friends, laughs and cries from time to time… Madoka Kaname, an eighth grader of Mitakihara middle school, is one of those who lives such a life. One day, she had a very magical encounter. She doesn't know if it happened by chance or by fate yet. This is a fateful encounter that can change her destiny—this is a beginning of the new story of the magical girls. (Source: Aniplex of America)
References: MyAnimeList, Wiki, ANN