8 Anime Like Kanojo to Kanojo no Neko: Everything Flows [Recommendations]
Rarely have I wrote about the quiet times of any anime series. When it's about the journey and not about the destination. To see your main character experience life with all the joys and pains that everyone goes through.
Where it's not about giant monsters attack or big fight scene but the more down to earth situation. There are some that do have the supernatural element but I promise there are no epic encounters.
Don't believe me? Then here's Kanojo to Kanojo no Neko: Everything Flows.
This is series is from the cat's eye perspective of Daru and her owner Kanojo. They've been together for most of their lives and are totally inseparable. Daru, waits patiently for her master to come back after her long day of work.
It's a simple story but tells a lot with very little and has great animation. Now that you believe me, I'm going to give more of the finest series that are out there. So, here it is  8 Anime Like Kanojo to Kanojo no Neko: Everything Flows.
Clannad: After Story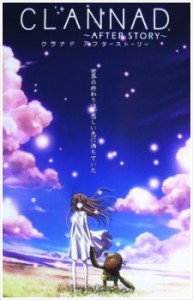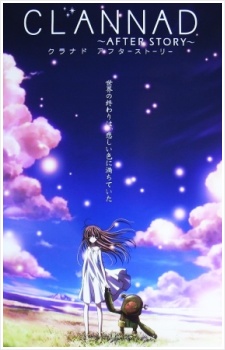 The sequel series to one of the most acclaimed anime shows of all time.
After graduating from high school, Tomoya Okazaki must set his course for his own path since he still hasn't decided on what he wants to do in life. With him is  Nagisa Furukawa who will do her very best to give him all the support he needs right now. It's a story about the roller coaster they go through while growing up.
This is a very emotional series, that you will most likely cry. You will experience things you'll never experience before. Truly one of the best.
Chi's Sweet Home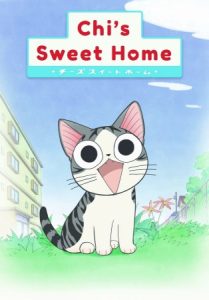 A Kitten is lost after being separated from her family while enjoying a walk. As she tries to struggle to find her surrounding, she is found by a boy and his mother. They try to find a home for the poor kitten but it seems no one wants her, so they decided to keep her and name her Chi.
It's a cute anime that kids can get into because it's about a little kitty cat.
One Day A Letter Arrives from the Dog Kingdom (Aru Hi Inu no Kuni kara Tegami ga Kite)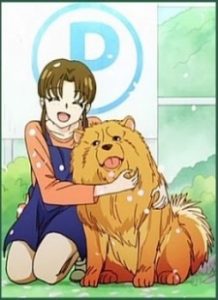 Finally, a show about dogs.
This series is a bond between man best friend and master. Showing us the loving relationship with one and the other.
A very touching and charming anime. I am just saying this is the greatest show in the world because it has dogs. And I'm a big dog person.
Your Lie in April (Shigatsu wa Kimi no Uso)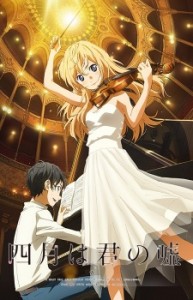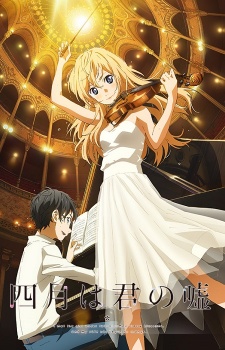 Kousei Arima was once a pianist prodigy, but when his mother passed away he went to a downward spiral and was unable to recover from it. Two years later, he still avoids playing the piano, until he meets the beautiful violinist Kaori Miyazono. And she's about to rock his world.
I wrote this series on a list a while ago, it is a great and moving show that people need to watch.
Someone's Gaze (Dareka no Manazashi)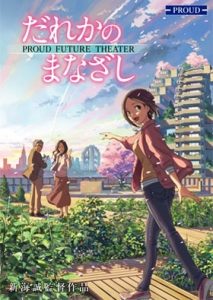 We got something that is unusual but still very good to watch.
Things have not been right since Aachan's mother went to overseas to work as a doctor. Aachan has moved out after she graduated, her father is living all by himself and with their pet cat Mii-san, and Aachan and her father have been very distance with each other for a long time. One night, Aachan went back to her old house and lays down in her bed remembering all the happy times she had with her parents.
Then the ring rang…
What is unusual about this is that it's a short film, even so, it's an emotional ride to the point that after you done you'll have tears coming down your eyes.
Aria The Animation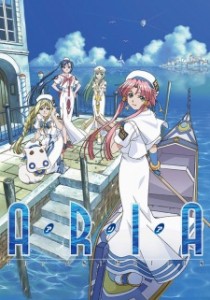 Akari Mizunashi is a is a tour guide for the planet Aqua, formerly known as Mars. Akari just got started but she will become intimately acquainted with other Undine, tourists, Neo Venezia's residents, and even the city itself.
It's another show that I wrote a while back as well, so in short go and sees this series for yourself, to know how good it really is.
Kiki's Delivery Service (Majo no Takkyuubin)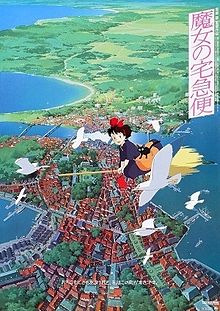 One of the greatest anime movies of all time, by the greatest anime director of all time.
On her way to becoming a full-fledged witch, Kiki must now go live on her with her talking cat Jiji. She will learn and grow through this adventure.
This has been featured on so many lists on best of and it's been talked to death of how amazing it is. So yes it is a definite recommendation to watch.
Natsume's Book of Friends (Natsume Yuujinchou)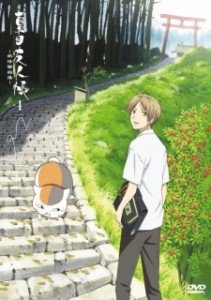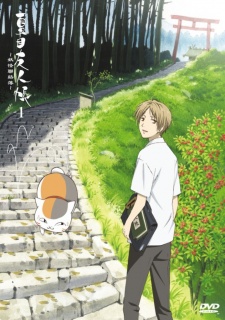 For a long time, Takashi Natsume has been constantly chased by ghosts and the reasoning why by this is that he's been passed down a book called  "Book of Friends," a book that has every ghost name in it which they want freedom from it. He's only hope is a pint-size cat-like spirit name Madara, who is Natsume own bodyguard.
This series has been featured on this site so many times which means that you got to watch this series right away.