7 Anime Like Kill la Kill [Recommendations]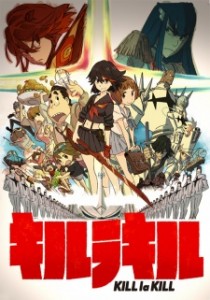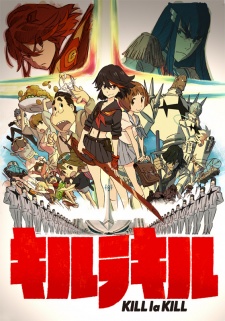 Here are my favorite picks for anime like Kill la Kill. Keep in my the list is in no particular order. Enjoy the recommendations!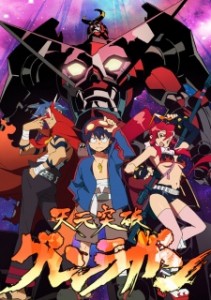 In a faraway future, mankind lives underground in huge caves, unknowing of a world above with a sky and stars.
In the small village of Jiha, Simon, a shy boy who works as a digger discovers a strange glowing object during excavation. The enterprising Kamina, a young man with a pair of rakish sunglasses and the passion of a fiery sun, befriends Simon and forms a small band of brothers, the Gurren Brigade, to escape the village and break through the ceiling of the cave to reach the surface, which few believe exist.
The village elder won't hear of such foolishness and punishes the Brigade. However, when disaster strikes from the world above and the entire village is in jeopardy, it's up to Simon, Kamina, a girl with a big gun named Yoko, and the small yet sturdy robot, Lagann, to save the day.
The new friends journey to the world above and find that the surface is a harsh battlefield, and it's up to them to fight back against the rampaging Beastmen to turn the tide in the humans' favor! Pierce the heavens, Gurren Lagann!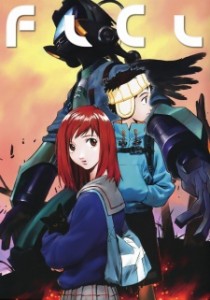 Naota is a normal Japanese 6th grade boy (although a little cynical), but when his older brother leaves for America to play baseball, his brother leaves his homeless 17-year-old girlfriend Mamimi behind. Mamimi is sending mixed signals and advances to Naota, and he doesn't know what to do about her. But to make matters worse, Naota's world is totally turned upside down when he is run over by a woman on a Vespa. During their first encounter, she hits him over the head with her bass guitar, which then causes a horn to grow out of his forehead. She calls herself "Haruko" and her presence changes Naota's life to even further insanity. (Source: ANN)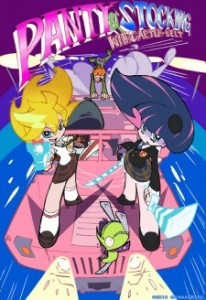 Panty and Stocking—the Anarchy Sisters—are two nasty-ass angels who got booted from the pearly gates for being foul-mouthed bitches! Now they spend their nights blowing up ghosts in the seedy abyss between Heaven and Earth. Panty likes sex, Stocking likes sweets, their afro-sporting main man Garter Belt has a fetish we can't mention. Together, they're turning the mean streets of Daten City into a buffet of bodily fluids. Ghosts don't stand a chance against their lingerie of mass destruction, and if this debaucherous duo can collect enough Heaven Coins, they just might get their halos back. It's a slim chance in hell, but anything can happen when you're rolling commando, especially with Panty and Stocking! (Source: FUNimation)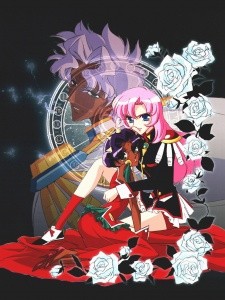 Just after Utena's parents died she was consoled by a prince who gave her a ring with a rose crest on it. Utena was so impressed by the Prince that she vowed to become one herself one day. A few years later Utena is attending Ohtori Academy where she gives all the teachers headaches because she dresses in a boys uniform so she can be like the prince she met long ago.
After Utena's friend is insulted by a member of the Student Council, Utena fights in a duel for her friends honor. Utena's rose crest allows her to enter the dueling arena where Utena wins the duel and becomes engaged to the Rose Bride. Unknowingly, Utena is pulled into a series of duels with other members of the Student Council for the possession of the Rose Bride. As she becomes fond of Anthy, the Rose Bride, she must fight to keep her friend safe and to discover the horrifying secret behind Ohtori Academy. (Source: ANN)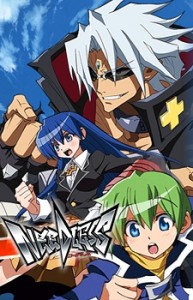 The year is 2130. After the third world war, large contaminated areas known as "Blackspots" formed all over Japan. Large walls were used to quarantine off these Blackspots. In time, signs of inhabitance appeared within these wastelands. Among the survivors who had been abandoned inside the Blackspots, labeled as "those who were unneeded", came forth possessors of uncanny abilities: fire, wind, brute strength; they were defined by their supernatural abilities. Others, fearful of their powers, expelled them and named them Needless. (Source: anime opening)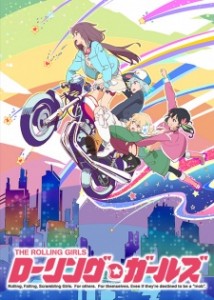 Ten years after the Great Tokyo War, each prefecture in Japan has split up into independent nations. Each nation is ruled by a prophet called "Mosa" and an army called "Mob" as they start to compete to take over other countries. Four "Mob" girls from the Saitama clan, Nozomi, Yukina, Ai, and Chiaya, are ordered by their "Mosa" to travel around Japan riding their motorcycles to mediate multiple battles between nations and clans as they emerge. (Source: ANN)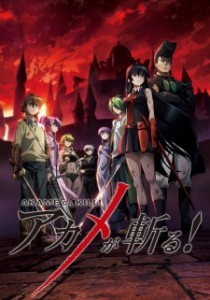 Night Raid is the covert assassination branch of the Revolutionary Army, an uprising assembled to overthrow Prime Minister Honest, whose avarice and greed for power has lead him to take take advantage of the child emperor's inexperience. Without a strong and benevolent leader, the rest of the nation is left to drown in poverty, strife, and ruin. Though the Night Raid members are all experienced killers, they understand that taking lives is far from commendable and that they will likely face retribution as they mercilessly eliminate anyone who stands in the revolution's way.
This merry band of assassins' newest member is Tatsumi, a naïve boy from a remote village who had embarked on a journey to help his impoverished hometown and was won over by not only Night Raid's ideals, but also their resolve. Akame ga Kill! follows Tatsumi as he fights the Empire and comes face-to-face with powerful weapons, enemy assassins, challenges to his own morals and values, and ultimately, what it truly means to be an assassin with a cause. [Written by MAL Rewrite]
References: MyAnimeList, Wiki, ANN