8 Anime Like Kill Me Baby [Recommendations]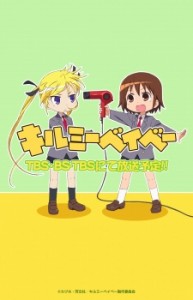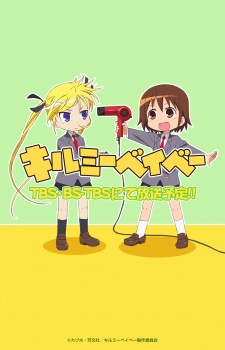 Here are my favorite picks for anime like Kill Me Baby. Keep in mind the list is in no particular order. Enjoy the recommendations!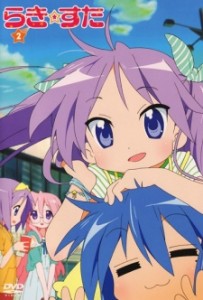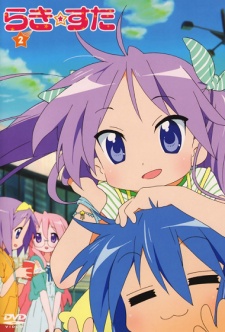 Having fun in school, doing homework together, cooking and eating, playing videogames, watching anime. All those little things make up the daily life of the anime—and chocolate-loving—Izumi Konata and her friends. Sometimes relaxing but more than often simply funny! (Source: AniDB)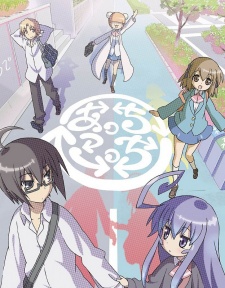 Everyone has a circle of friends they hang out with. But even within a small group there are smaller groups of friends, best friends and, here's where it gets complicated, boyfriends and girlfriends. Sometimes relationships just develop in a way where you're not exactly sure what you are to the other person. Which is the problem Tsumiki has when it comes to Io. Io's as tall and easygoing as Tsumiki is short in both temper and stature, but he also seems to be totally clueless about how she's starting to feel. Yet, at times, he's almost too affectionate. It's just confusing and irritating. And their prankster friends Mayoi and Sakaki aren't much help. Especially Mayoi, as it gives her one more thing to tease Tsumiki over. Hime, the fifth member of their usual gang of five isn't much better, because she's not really well connected to reality anyway. Which leaves Tsumiki stuck in a quandary. Are she and Io just best friends? And is it worth risking that for what Tsumiki wants? (Source: Sentai Filmworks)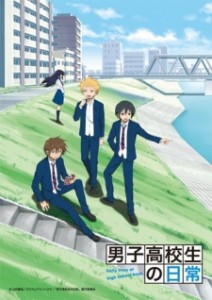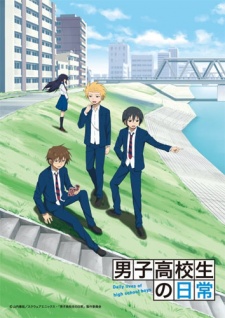 Tadakuni, Hidenori, and Yoshitake are students at the all-boys academy, Sanada North High School. This is a tale about just that—their daily lives as students. Winning the basketball tournament? Finding true love? You won't find any of that here. Whether it's sparking random arguments while hanging out with friends, meeting that one weird co-worker at a part-time job, or even letting imaginations run wild on a windy afternoon, we've all experienced the show's ordinary but true-to-life themes at one point or another. (Source: NIS America)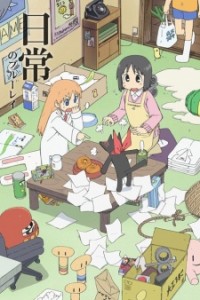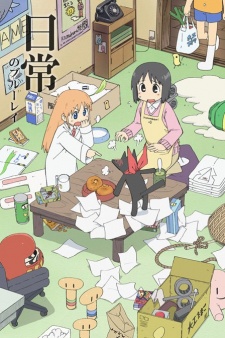 Nichijou primarily focuses on the daily antics of a trio of childhood friends—high school girls Mio Naganohara, Yuuko Aioi and Mai Minakami—whose stories soon intertwine with the young genius Hakase Shinonome, her robot caretaker Nano, and their talking cat Sakamoto. With every passing day, the lives of these six, as well as of the many people around them, experience both the calms of normal life and the insanity of the absurd. Walking to school, being bitten by a talking crow, spending time with friends, and watching the principal suplex a deer: they are all in a day's work in the extraordinary everyday lives of those in Nichijou. [Written by MAL Rewrite]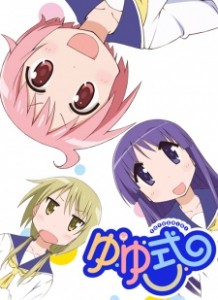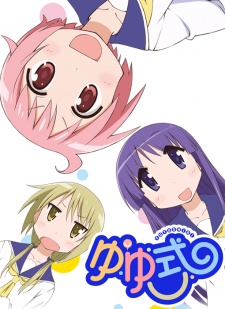 The story follows the school life of the three girls, Yuzuko, Yukari, and Yui, who join their high school's Data Processing Club. The odd friendship between the three make for wacky humor in even the most mundane of events. (Source: MyAnimeList)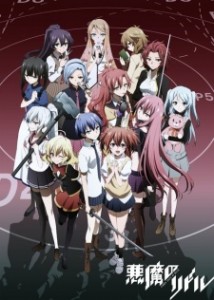 The story is set at Myoujou Academy, a private girls' boarding school. The 10th year's Kurogumi class has 12 assassins with their sights on one target, Haru Ichinose. Tokaku Azuma is a recent transfer student who is also targeting Ichinose, but she gradually develops feelings for Ichinose. (Source: ANN)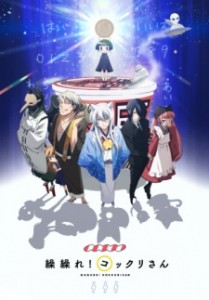 Kohina Ichimatsu, the self-proclaimed doll, called out the fox ghost Kokkuri-san with a suspicious incantation! But it was a story of the past where Kokkuri-san was able to answer any question you had. Nowadays, it relies on a certain search engine, but is actually bad at anything digital. He was going to possess Kohina, but got worried about her living all alone and devotes himself to do chores as if he was her mother. On top of that, the dog ghost Inugami who is infatuated with Kohina and the old good-for-nothing supernatural raccoon dog Shigaraki decide to root themselves with her as well! (Source: Crunchyroll)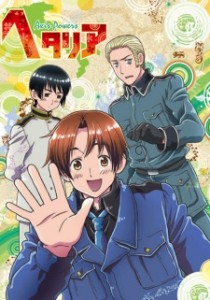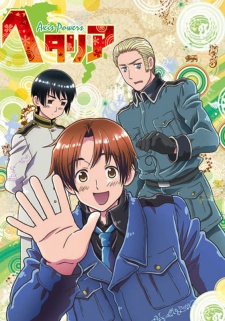 What if nations were people? What traits would they have? What would this mean for historical events?
Hetalia Axis Powers takes these questions and runs with them, personifying countries into characters. The show takes a comedic and light approach to politics and historical events while educating the viewer.
Taking place primarily during the events of World War I and World War II, the story focuses on the Axis Powers and occasionally throws the spotlight onto the tumultuous relationship between the Allied Forces. The Axis Powers feature the titular character North Italy, who is clumsy, carefree and loves pasta; Germany, who is very serious but easily flustered; and Japan, who is stoic but has bizarre interests.
Based on Hidekaz Himaruya's widely popular webcomic turned print manga, Hetalia Axis Powers is a historical comedy that pokes lightly at culture, examines the relationships between nations and breathes fun into history.[Written By MAL Rewrite]
References: MyAnimeList, Wiki, ANN