8 Anime Like Kiniro Mosaic [KINMOZA!]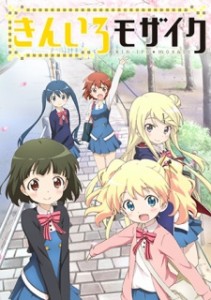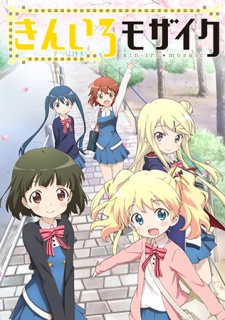 Here are my favorite picks for anime like Kiniro Mosaic. Keep in my the list is in no particular order. Enjoy the recommendations!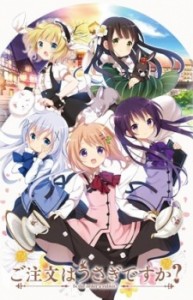 Cocoa arrives at the cafe Rabbit House one day, excited for rabbits. She actually all but lives in that cafe. She meets lots of different girls there, including a tiny and cool girl named Chino, a tough and soldier-esque girl named Rize, a spacey and quintessentially Japanese girl named Chiyo, and the ordinary but dignified Sharo. (Source: ANN)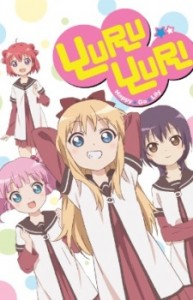 After a year in grade school without her childhood friends, first year student Akari Akaza is finally reunited with second years Yui Funami and Kyouko Toshinou at their all-girls' middle school. During the duo's first year, Yui and Kyouko formed the "Amusement Club" which occupies the now nonexistent Tea Club's room. Shortly after Akari joins, one of her fellow classmates, Chinatsu Yoshikawa, pays the trio a visit under the impression that they are the Tea Club; it is only once the three girls explain that the Tea Club has been disbanded that they can convince Chinatsu to join the Amusement Club—a group with no purpose other than to provide entertainment for its members.
Based on the slice-of-life manga by Namori, Yuru Yuri is an eccentric comedy about a group of girls who spend their spare time drinking tea and fawning over each other, all while completely failing to even notice the supposed main character Akari amongst them. [Written by MAL Rewrite]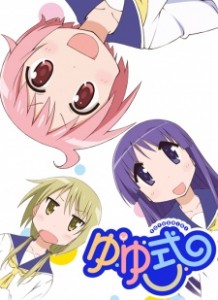 The story follows the school life of the three girls, Yuzuko, Yukari, and Yui, who join their high school's Data Processing Club. The odd friendship between the three make for wacky humor in even the most mundane of events.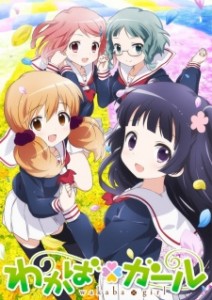 The story centers around the activities of Wakaba Kohashi, "a slightly out-of-tune super" daughter of a well-to-do family, and her friends. Wakaba (literally, "young leaves") looks like an elegant rich daughter, but she admires the trendy gyaru fashion subculture. There is also the pure, innocent, fairy-tale-like Moeko. Mao is capricious and behaves in her own way. Nao used to be an athletic type of girl, but now loves the boys-love genre. (Source: ANN)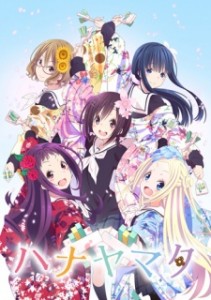 Normal appearance, normal intelligence, normal in arts and sports… just normal. This is the entirely normal 14-year-old, Naru Sekiya. While she admires "Heroines" she continues to live a normal life until one moonlit night she meets a fairy. This foreign girl then guides her into the extraordinary world of the yosakoi dance. (Source: Manga Time Kirara)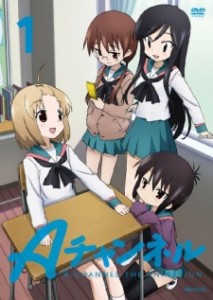 Tooru and Run have been best friends forever, so when Tooru learns that she's managed to get into the same high school as Run, she runs to tell her… only to find Run in a compromising position with yet another girl, Yuko. Needless to say, that makes things a bit awkward at school, with Tooru fending off those who might be interested in Run while Yuko and their other girlfriend, Nagi, have to deal with Run's own penchant for drama. (Source: Sentai Filmworks)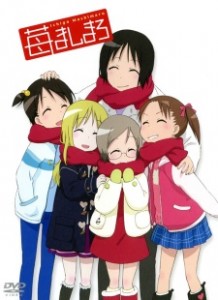 "Cute girls doing cute things in cute ways."
Everyday things make up the fabric of life—whether it's making friends, going to school, trying to make money, or celebrating a holiday. Ichigo Mashimaro is a heartwarming series that follows the daily lives of Itou Chika, her sister Nobue, and her friends Miu, Matsuri, and Ana. [Written by MAL Rewrite]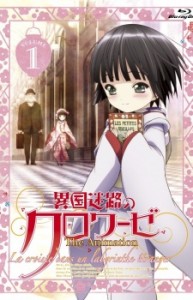 The story takes place in the second half of the 19th century, as Japanese culture gains popularity in the West. A young Japanese girl, Yune, accompanies a French traveller, Oscar, on his journey back to France, and offers to help at the family's ironwork shop in Paris. Oscar's nephew and shop-owner Claude reluctantly accepts to take care of Yune, and we learn how those two, who have so little in common, get to understand each other and live together in the Paris of the 1800s.
References: MyAnimeList, Wiki, ANN