7 Anime Like The Knight in the Area[Area no Kishi] [Recommendations]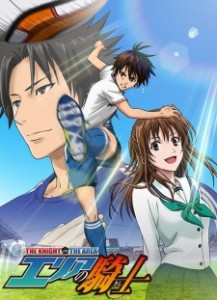 Here are my favorite picks for anime like The Knight in the Area. Keep in my the list is in no particular order. Enjoy the recommendations!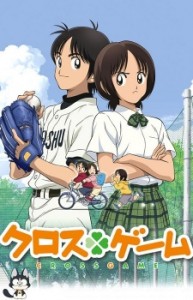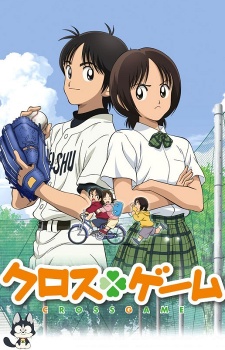 The main character is Kou Kitamura, son of the owner of Kitamura Sports. In the same neighborhood is a batting center run by the Tsukishima family. Due to their proximity and the relationship between their businesses, the Kitamura and Tsukishima familes have been close for many years, with their children going back and forth between the two homes like extended family. Because Kou and Wakaba were the same age and always together, Aoba was jealous of all the time Kou spent with her older sister. Aoba is a natural pitcher with excellent form, and Kou secretly trains to become as good as she was, even while publicly showing little interest in baseball.  (Source: MyAnimeList)
Kazamatsuri Shou's dream has always been to become a professional soccer player, but he has one problem: he's not very good at the game. He was accepted to the prestigious Musashi no Mori Junior High, known for its top rate soccer team, but he was never able to rise beyond the rank of third stringer. After transferring to Sakura Jousui Junior High, he can finally play soccer. And, with the support of his new friends and teammates, his strong determination, and lots of hard work, his soccer skills are developing rapidly and setting Shou well on his way to achieving his dream. (Source: MyAnimeList)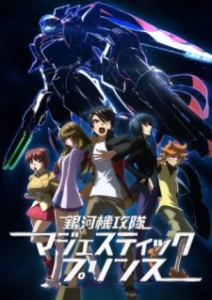 The story follows a boy who was in a soccer team, but it was disbanded due to not enough players. However, after the boy meets a female professional soccer player, he aims to bring his soccer team back.(Source: AniDB)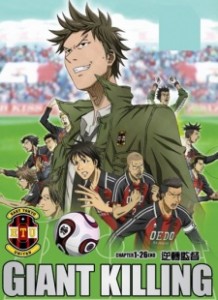 East Tokyo United, ETU, has been struggling in Japan's top football league for a few years. It has taken everything they have just to avoid relegation. To make matters even worse, the fans are starting to abandon the team.
In an effort to improve their performance, ETU has hired a new coach, the slightly eccentric Tatsumi Takeshi. Tatsumi, who was considered a great football player when he was younger, abandoned the team years before but has proven himself as the manager of one of England's lower division amateur teams. The task won't be easy, the teams East Tokyo United is pitted against have bigger budgets and better players. However, Tatsumi is an expert at Giant Killing. (Source: MyAnimeList)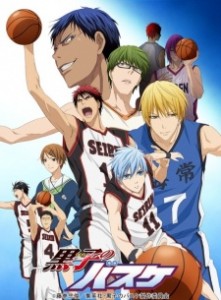 Teikou Junior High School's basketball team is crowned champion three years in a row thanks to five outstanding players who, with their breathtaking and unique skills, leave opponents in despair and fans in admiration. However, after graduating, these teammates, known as "The Generation of Miracles," go their separate ways and now consider each other as rivals.At Seirin High School, two newly recruited freshmen prove that they are not ordinary basketball players: Taiga Kagami, a promising player returning from the US, and Tetsuya Kuroko, a seemingly ordinary student whose lack of presence allows him to move around unnoticed. Although Kuroko is neither athletic nor able to score any points, he was a member of Teikou's basketball team, where he played as the "Phantom Sixth Man," who easily passed the ball and assisted his teammates.
Kuroko no Basket follows the journey of Seirin's players as they attempt to become the best Japanese high school team by winning the Interhigh Championship. To reach their goal, they have to cross pathways with several powerful teams, some of which have one of the five players with godlike abilities, whom Kuroko and Taiga make a pact to defeat.[Written by MAL Rewrite]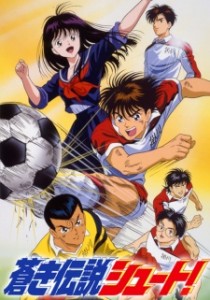 Aoki Densetsu Shoot! (Legendary Blue Shot!) or also known as just "Shoot!", is the story of Toshihiko Tanaka, Kenji Shiraishi, and Kazuhiro Hiramatsu. Three high school freshmen who have become best friends during their junior high years while playing soccer together. There they were known as the Kakenishi golden trio for their role in making Kakenishi Junior High's soccer team into a force to be reckoned with. After junior high, all of them decided to go to the same high school, Kakegawa High, a school only founded a year before, because of their star soccer player, Yoshiharu Kubo, whom they had idolized.
This young man led Kakegawa High Soccer Club to the best 8 of their prefecture in their first ever appearance with a freshmen only team almost single-handedly. He refuses offers from a number of foreign professional soccer clubs so he can stay at Kake-High to lead them to the All-Japan High School Championship. As the three of them start playing soccer for Kake-High, they experience hardships, romance, and losses on their road to becoming the best Japanese high school soccer team—a team of legends.(Source: AniDB)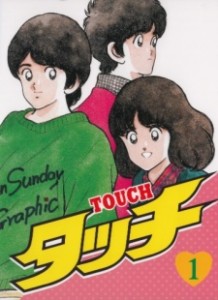 The story centers around three characters—Uesugi Kazuya, his twin older brother Tatsuya, and Asakura Minami. Kazuya is the darling of his town as he's talented, hardworking, and the ace pitcher for his middle school baseball team. Tatsuya is a hopeless slacker who's been living the life of giving up the spotlight to Kazuya, despite the fact that he may be more gifted than him. Minami is the beautiful childhood girlfriend and for all intents, sister from next door who treats both of them as equals. Society largely assumes Kazuya and Minami will become the perfect couple, including Tatsuya. Yet as time progresses, Tatsuya grows to realize that he's willing to sacrifice anything for the sake of his brother, except at the expense of giving up Minami to Kazuya. And thus the story is told of Tatsuya trying to prove himself over his established younger brother, how it affects the relationship between the three, and both brothers' attempts to make Minami's lifelong dreams come true. (Source: MyAnimeList)
References: MyAnimeList, Wiki, ANN