8 Anime Like Kyoukai no Kanata [Beyond the Boundary]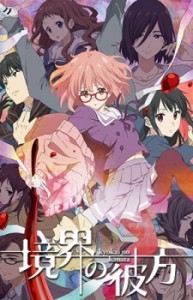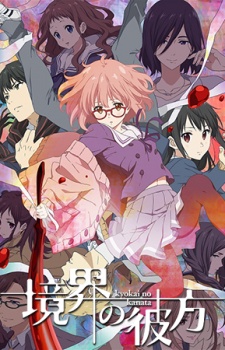 Here are my favorite picks for anime like Kyoukai no Kanata. Keep in my the list is in no particular order. Enjoy the recommendations!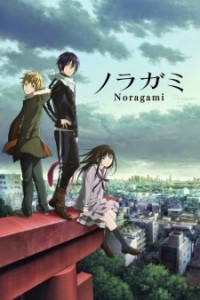 The world consists of two parts: the near shore and far shore. The near shore is the place where people reside, while the far shore is the place for deities and ayakashi, which are emotional fragments that can possess humans and cause trouble. So it is a deity's responsibility to remove those ayakashi from the near shore with the help of weapons called Shinki, made from the spirits of dead people.
Yato is a minor deity of war without shrine. Together with his Shinki, Tomone, he runs a Delivery Wish Granting Service, granting wishes for only 5 yen. After his Shinki leaves him on less than agreeable terms, he decides to run simple errands that do not involve ayakashi-related matters. While on a mission to find a lost kitten, he is nearly hit by a bus, but saved by a girl named Iki Hiyori. Hiyori dies for a moment, but then comes back to life. This, however, causes Hiyori's soul to become unstable, leaving her body frequently. So by offering 5 yen, she asks Yato to fix her body… but Yato cannot help without a Shinki, so Hiyori accompanies him on his journey to find one, in the hopes of becoming normal again. But behind Yato's kind-hearted face lies a twisted past… (Source: AniDB)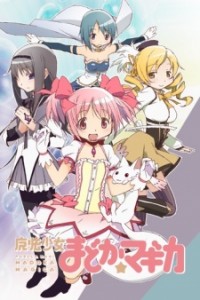 She has a loving family and best friends, laughs and cries from time to time… Madoka Kaname, an eighth grader of Mitakihara middle school, is one of those who lives such a life. One day, she had a very magical encounter. She doesn't know if it happened by chance or by fate yet. This is a fateful encounter that can change her destiny—this is a beginning of the new story of the magical girls. (Source: Aniplex of America)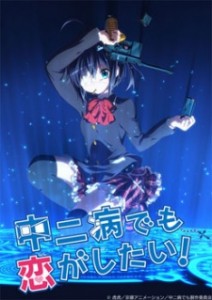 Yuuta Togashi suffered from chuunibyou while he was in middle school. When he graduated, he put that dark history behind him and forgot about it… or he was supposed to. High school was smooth sailing and full of enjoyment—until the unavoidable, sad event occurs. The event that locks Yuuta into a contract with Rikka Takanashi and disrupts his desperately ordinary life. (Source: adapted from the back of the first novel)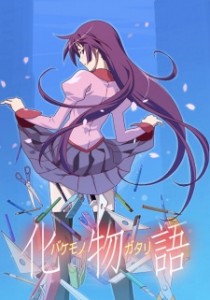 Thanks to Meme Oshino, Koyomi Araragi, a high school student, is able to remain a human after coming across a female vampire. However, since the incident, Koyomi seems to meet girls who have an apparition-related issue. Hitagi Senjougahara doesn't weigh anything. Suruga Kanbaru's left arm resembles that of a monkey's. Nadeko Sengoku was afflicted by curses from her classmates. Mayoi Hachikuji, a young girl who cannot find her way home no matter how many times she tries. Koyomi, a Mr. Nice Guy, ends up helping each and every girl solve her problem with the help of Meme Oshino. (Source: Aniplex)
Oreki Houtarou is a minimalistic high school boy. One day, he joins the Classic Literature Club at his elder sister's request.
There he meets Chitanda Eru, Fukube Satoshi, and Ibara Mayaka. Chitanda is a calm beautiful girl but she turns into an embodiment of curiosity once she says, "I'm curious." Fukube is a smiling boy with a fantastic memory who calls himself a database. Ibara is a short girl and is strict with others and herself.
They begin to investigate a case that occurred 45 years ago. Hints of the mystery are buried in an old collection of works of the former members of Classics Club. The collection is titled "Hyouka."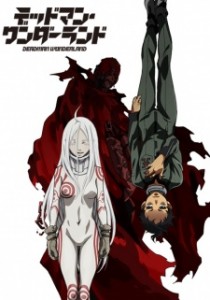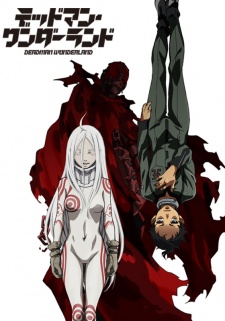 Ganta is the only survivor after a mysterious man in red slaughters a classroom full of teenagers. He's framed for the carnage, sentenced to die, and locked away in the most twisted prison ever built: Deadman Wonderland. And then it gets worse.
At Deadman Wonderland, convicts are forced into brutal deathmatches for the amusement of the masses, the cheers of the crowd drowning out the screams of the dismembered. Even when Ganta befriends Shiro, an unusual female inmate, his dark fate crushes all hope—until he discovers the strange ability to wield his spilled blood as a weapon. Ganta learns his new skill might be related to the murderous man in red and uncovers disturbing secrets that could expose those who stole his freedom. He's determined to see justice served—but first he'll have to fight for his life in a prison that holds a million ways to die. (Source: FUNimation)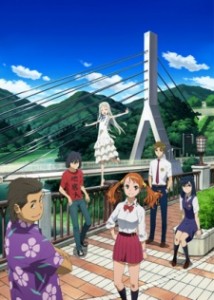 Jinta Yadomi and his group of childhood friends have become estranged after a tragic accident split them apart. Now in their high school years, a sudden surprise forces each of them to confront their guilt over what happened that day and come to terms with the ghosts of their past. (Source: NIS America)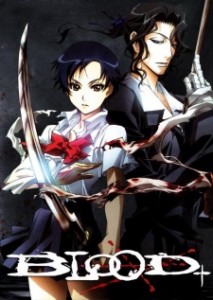 Throughout the passage of time and the shifts in backgrounds, a particular war continues to leave its mark on history, extending its influence into the modern world. There are two major groups involved in the ensuring war. The first group consists of monsters known as Chiropterans who can change their appearances into that of human beings. They are actually immortals who feed on the blood of the living. The second group is an organization known as the "Red Shield," formed to track down these monsters and exterminate them. Otonashi Saya is a high-school girl who lives a peaceful life with her family. The only problem is, she has no recollections of her life beyond that of the past year; however, her happy life will be destroyed by an event that will lead her to her destined fate. (Source: ANN, edited)
References: MyAnimeList, Wiki, ANN