7 Anime Like Kyousou Giga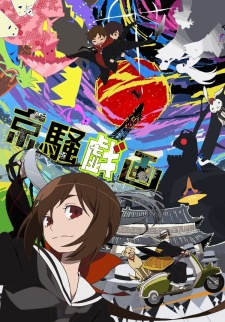 Here are my favorite picks for anime like Kyousou Giga. Keep in my the list is in no particular order. Enjoy the recommendations!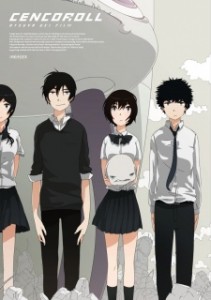 When a gigantic, unearthly monster suddenly looms on the skyline of a Japanese city, the expected occurs—the Japan Self-Defense Forces roll out the tanks while the public panics. Nobody knows what it is or where it came from, but Yuki, a bold and inquisitive teenage girl, has a secret but might be a useful clue. Her friend Tetsu has been clandestinely caring for a bizarre creature called Cenco, which will soon prove itself to have some remarkable, even impossible characteristics. Another teenage boy, a stranger with some mysterious link to the monstrosity attacking the city, shows up, and his unwelcome interest in Tetsu's pet snuffs out any doubt of a connection—and lights the fuse for the coming battle. (Source: Rupert Bottenberg, Fantasia Genre Film Festival)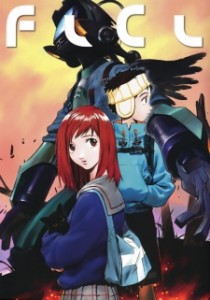 Naota is a normal Japanese 6th grade boy (although a little cynical), but when his older brother leaves for America to play baseball, his brother leaves his homeless 17-year-old girlfriend Mamimi behind. Mamimi is sending mixed signals and advances to Naota, and he doesn't know what to do about her. But to make matters worse, Naota's world is totally turned upside down when he is run over by a woman on a Vespa. During their first encounter, she hits him over the head with her bass guitar, which then causes a horn to grow out of his forehead. She calls herself "Haruko" and her presence changes Naota's life to even further insanity. (Source: ANN)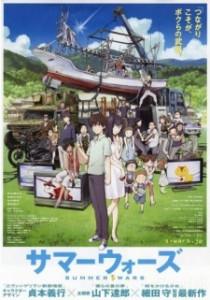 When timid eleventh-grader and math genius Kenji Koiso is asked by older student and secret crush Natsuki to come with her to her family's Nagano home for a summer job, he agrees without hesitation.
Natsuki's family, the Jinnouchi clan, dates back to the Muromachi era (1336 to 1573), and they've all come together to celebrate the 90th birthday of the spunky matriarch of the family, Sakae. That's when Kenji discovers his "summer job" is to pretend to be Natsuki's fiance and dance with her at the birthday celebration.
As Kenji attempts to keep up with Natsuki's act around her family, he receives a strange math problem on his cell phone which, being a math genius, he can't resist solving. As it turns out, the solution to the mysterious equation causes Oz, the program that controls nearly every aspect of life to be hacked into, it's up to Kenji and his new "family" to stop the hacker before it's too late. (Source: twitchfilm.net)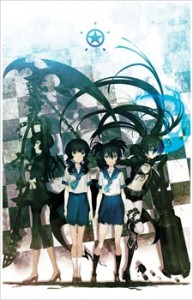 These young girls' hearts are pure, and then violent!
Mato Kuroi just got into junior high school, and on the first day, someone catches her eye; her classmate Yomi Takanashi. The two meet.
The innocent and naive Mato. The mature Yomi. Seemingly opposites, but the time they spend together only strengthens a growing friendship.
But as they go into their second year at the school, they get placed in separate classes, and they begin to grow apart.
But somewhere simultaneously…
In another world, a young girl, blue fire residing in her eyes, Black Rock Shooter faces another young girl; this one holding a jet-black scythe, Dead Master, and a battle to the death begins to unfold. (Source: The Official Black Rock Shooter Site)
An OVA based on the Hoshi no Umi arc of the manga spanning chapters 26-34.
This arc focuses on Rin Azuma, a Jiang-Shi yokai resident of Sakurashin adjusting to her new life in the city and working for a ramen shop. One day her former friend Zakuro Kurumaki invades Sakurashin to capture Rin and convince her to join her in destroying the city with the other yokai hunters as well as Enjin Hiizumi, the main antagonist of the series. Akina Hiizumi and the other members of the Hiizumi Life Counseling Office take action to save Rin, 'tune' the yokai controlling Zakuro and protect the city. (Source: ANN)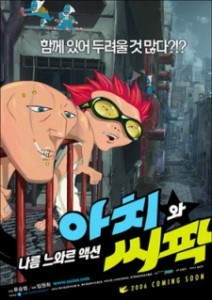 Aachi and Ssipak are two likable street hoodlums who scrape by stealing and selling "Juicybars," highly addictive blue popsicles distributed by the government in exchange for human excrement, the only usable fuel in Shibal, a dystopian, futuristic, post-apocalyptic city.
Aachi and Ssipak hook up with "Beautiful," a blue-haired, wannabe-actress with a lucrative knack for making the Juicybars pile up. Aachi, the entrepreneur, exploits her special talent and Ssipak, the romantic, falls in love with her. Rich in Juicybars, the threesome go on a rock star tear-up that makes them a target. They are pursued relentlessly by both the Diaper Gang, an army of violent blue mutants led by the Diaper King, and the police.
AACHI AND SSIPAK is a crazy, high-octane story driven by a contemporary dubstep soundtrack by Mad Decent with some of the most mind-blowing action scenes ever to be animated. (Source: Flatiron Film Company)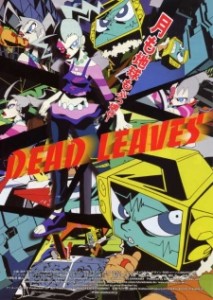 Pandy and Retro awaken naked on Earth with no recollection of their past. They embark on a devastating crime spree in search of food, clothing and transportation, but are captured by authorities and sent to the infamous lunar penitentiary named Dead Leaves. While incarcerated, they quickly discover that Dead Leaves is also a top-secret cloning facility, occupied by villainous guards and deformed genetic experiments. Ultra-manic chaos and hyper-violent bedlam ensue as they organize a prison break with the aid of their fellow mutant inmates.
References: MyAnimeList, Wiki, ANN