7 Anime Like La Storia Della Arcana Famiglia [Recommendations]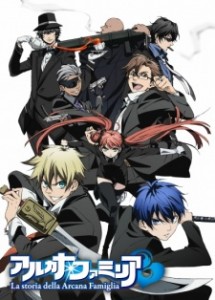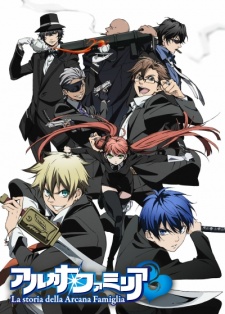 Here are my favorite picks for anime like Arcana Famiglia. Keep in my the list is in no particular order. Enjoy the recommendations!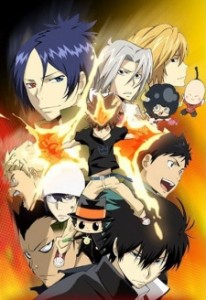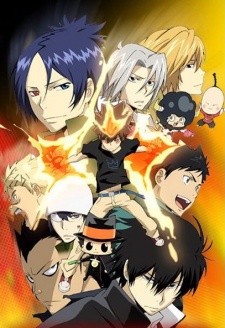 There is no putting it lightly—Tsunayoshi Sawada is just no good. He is clumsy, talentless, and desperately in love with the school idol Kyoko Sasagawa, a girl so completely out of his league. Dubbed "Loser Tsuna" by his classmates, he seems to be the very personification of failure in the guise of a middle-schooler.
Tsuna's boring life takes an extraordinary twist when he encounters the mysterious Reborn, who happens to be a hitman… and shockingly, a baby! Sent from the strongest Mafia family in Italy, Reborn is assigned the daunting mission of preparing the dull middle schooler to succeed the ninth boss of the notorious Vongola family, who is on the brink of retirement. The dull boy has a grueling road ahead, but with the help of his new criminal affiliates and his peculiar home tutor, perhaps even Loser Tsuna can achieve greatness. [Written by MAL Rewrite]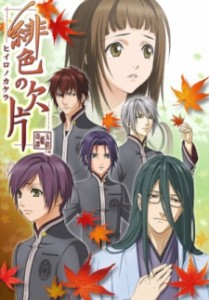 Every girl dreams of being an enchanted princess, but how many stop to think about all the grim and horrible things that happen in fairy tales? That's a lesson Tamaki learns all too graphically when she's attacked by creatures she thought only existed in myths! Fortunately, she's rescued by an extraordinary young man: one who's not only part demon; but her future classmate as well, and one of the group of protectors that Tamaki will need if she's going to fulfill her destiny as a Tamayori princess. A destiny that no one's bothered to tell her she's inherited until just now! And if it wasn't bad enough to learn that every plan she'd had for the future has to change, to top it all off, Tamaki still has to start attending a new high school as well! (Source: Sentai Filmworks)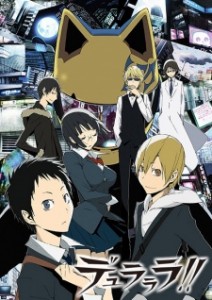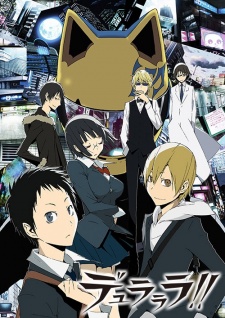 In Tokyo's downtown district of Ikebukuro, amidst many strange rumors and warnings of anonymous gangs and dangerous occupants, one urban legend stands out above the rest—the existence of a headless "Black Rider" who is said to be seen driving a jet-black motorcycle through the city streets.
Mikado Ryuugamine has always longed for the excitement of the city life, and an invitation from a childhood friend convinces him to move to Tokyo. Witnessing the Black Rider on his first day in the city, his wishes already seem to have been granted. But as supernatural events begin to occur, ordinary citizens like himself, along with Ikebukuro's most colorful inhabitants, are mixed up in the commotion breaking out in their city. [Written by MAL Rewrite]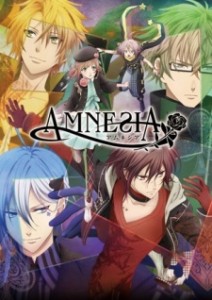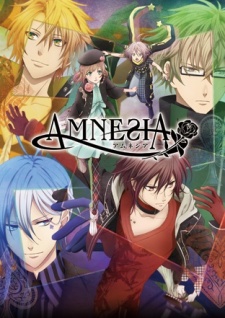 This story takes place in a fictional town, in a fictional country, in a fictional world. One morning, a young lady awakens to find that she has lost all her memories prior to that morning. Her life, her relationships, her very name—all gone. All that's left is a cell phone with numbers and names she doesn't recognize and Orion, a young boy that only she appears to be able to see. With Orion's guidance, she struggles to make sense of herself, a boyfriend she doesn't know and the thousand and one little things that make up a daily life. But with no memories left, the only alternative is to forge new ones, even if that means leaving old loves behind. (Source: Sentai Filmworks)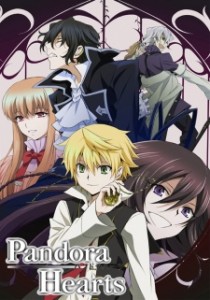 To young Oz Vessalius, heir to the Vessalius Duke House, the perilous world called the Abyss is nothing more than a folktale used to scare misbehaving children. However, when Oz's coming-of-age ceremony is interrupted by the malicious Baskerville Clan intent on banishing him into the depths of the Abyss, the Vessalius heir realizes that his peaceful life of luxury is at its end. Now, he must confront the world of the Abyss and its dwellers, the monstrous "Chains," which are both not quite as fake as he once believed.
Based on the supernatural fantasy manga of the same name, Pandora Hearts tells the story of fifteen-year-old Oz's journey to discover the meaning behind the strange events that have overtaken his life. Assisted by a mysterious Chain named Alice, whose nickname is "Bloodstained Black Rabbit," and members of a clandestine organization known as "Pandora," Oz begins to realize his existence may have more meaning than he could have ever imagined. [Written by MAL Rewrite]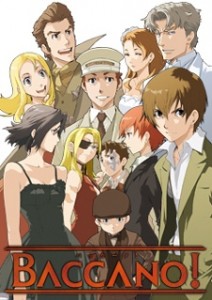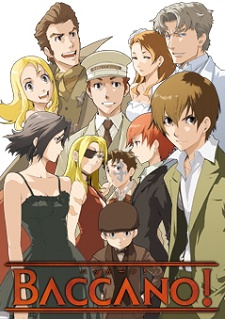 During the early 1930s in Chicago, the transcontinental train, Flying Pussyfoot, is starting its legendary journey that will leave a trail of blood all over the country. At the same time in New York, the ambitious scientist Szilard and his unwilling aide Ennis are looking for missing bottles of the immortality elixir. In addition, a war between the mafia groups is getting worse. On board the Advena Avis, in 1711, alchemists are about to learn the price of immortality.
Based on the award-winning light novels of the same name, Baccano! follows several events that initially seem unrelated, both in time and place, but are part of a much bigger story—one of alchemy, survival and immortality. Merging these events together are the kindhearted would-be thieves, Isaac and Miria, connecting various people, all of them with their own hidden ambitions and agendas, and creating lifelong bonds and consequences for everyone involved. [Written by MAL Rewrite]
Train Heartnet is the infamous gunman 'Black Cat', a cold-blooded assassin who works for the organization known as 'Chronos', bearing the mark XIII on his body. Most of his life was surrounded by violence, so Train is quiet, asocial and uncaring. However his life changes as he encounters the mysterious Sweeper (bounty hunter), Saya. Her unique way of living interested Train but tragedy occurs, resulting in Train changing the way he has lived towards the life of a Sweeper with newfound friends Sven and Eve.
References: MyAnimeList, Wiki, ANN