6 Anime Like Log Horizon [Recommendations]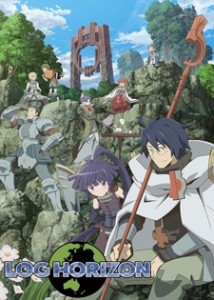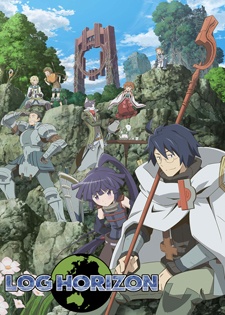 Here are my favorite picks for anime like Log Horizon. Keep in my the list is in no particular order. Enjoy the recommendations!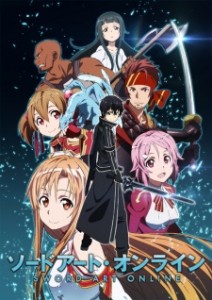 In the year 2022, virtual reality has progressed by leaps and bounds, and a massive online role-playing game called Sword Art Online (SAO) is launched. With the aid of "NerveGear" technology, players can control their avatars within the game using nothing but their own thoughts.
Kazuto Kirigaya, nicknamed "Kirito," is among the lucky few enthusiasts who get their hands on the first shipment of the game. He logs in to find himself, with ten-thousand others, in the scenic and elaborate world of Aincrad, one full of fantastic medieval weapons and gruesome monsters. However, in a cruel turn of events, the players soon realize they cannot log out; the game's creator has trapped them in his new world until they complete all one hundred levels of the game.
In order to escape Aincrad, Kirito will now have to interact and cooperate with his fellow players. Some are allies, while others are foes, like Asuna Yuuki, who commands the leading group attempting to escape from the ruthless game. To make matters worse, Sword Art Online is not all fun and games: if they die in Aincrad, they die in real life. Kirito must adapt to his new reality, fight for his survival, and hopefully break free from his virtual hell. [Written by MAL Rewrite]
No Game No Life is a surreal comedy that follows Sora and Shiro, shut-in NEET siblings and the online gamer duo behind the legendary username "Kuuhaku." They view the real world as just another lousy game; however, a strange e-mail challenging them to a chess match changes everything—the brother and sister are plunged into an otherworldly realm where they meet Tet, the God of Games.
The mysterious god welcomes Sora and Shiro to Disboard, a world where all forms of conflict—from petty squabbles to the fate of whole countries—are settled not through war, but by way of high-stake games. This system works thanks to a fundamental rule wherein each party must wager something they deem to be of equal value to the other party's wager. In this strange land where the very idea of humanity is reduced to child's play, the indifferent genius gamer duo of Sora and Shiro have finally found a real reason to keep playing games: to unite the sixteen races of Disboard, defeat Tet, and become the gods of this new, gaming-is-everything world. [Written by MAL Rewrite]
The story begins with Yggdrasil, a popular online game which is quietly shut down one day. However, when the protagonist Momonga decides to log out as the server shuts down, he found himself trapped in the world of Yggdrasil as his in game character, a powerful skeletal wizard. The world continues to change, with non-player characters (NPCs) beginning to feel emotion and becoming life-like. Momonga becomes cold and calculating, while having his emotions suppressed, as if he was not an actual human. Having no parents, friends, or place in society, this ordinary young man Momonga then strives to take over the new world the game has become. (Source: ANN, edited)
On August 10th of the year 2010 the Holy Empire of Britannia began a campaign of conquest, its sights set on Japan. Operations were completed in one month thanks to Britannia's deployment of new mobile humanoid armor vehicles dubbed Knightmare Frames. Japan's rights and identity were stripped away, the once proud nation now referred to as Area 11. Its citizens, Elevens, are forced to scratch out a living while the Britannian aristocracy lives comfortably within their settlements. Pockets of resistance appear throughout Area 11, working towards independence for Japan.
Lelouch, an exiled Imperial Prince of Britannia posing as a student, finds himself in the heart of the ongoing conflict for the island nation. Through a chance meeting with a mysterious girl named C.C., Lelouch gains his Geass, the power of the king. Now endowed with absolute dominance over any person, Lelouch may finally realize his goal of bringing down Britannia from within! (Source: Bandai Entertainment)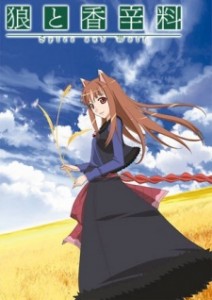 Holo is a powerful wolf deity who is celebrated and revered in the small town of Pasloe for blessing the annual harvest. Yet as years go by and the villagers become more self-sufficient, Holo, who stylizes herself as the "Wise Wolf of Yoitsu," has been reduced to a mere folk tale. When a traveling merchant named Kraft Lawrence stops at Pasloe, Holo offers to become his business partner if he eventually takes her to her northern home of Yoitsu. The savvy trader recognizes Holo's unusual ability to evaluate a person's character and accepts her proposition. Now in the possession of both sharp business skills and a charismatic negotiator, Lawrence inches closer to his goal of opening his own shop. However, as Lawrence travels the countryside with Holo in search of economic opportunities, he begins to realize that his aspirations are slowly morphing into something unexpected.
Based on the popular light novel of the same name, Ookami to Koushinryou, also known as Spice and Wolf, fuses the two polar genres of economics and romance to create an enthralling story abundant with elaborate schemes, sharp humor, and witty dialogue. Ookami to Koushinryou is more than just a story of bartering; it turns into a journey of searching for a lost identity in an ever-changing world. [Written by MAL Rewrite]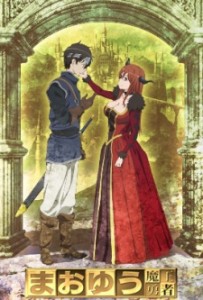 After a long and treacherous journey, our Hero finally arrives at the Dark Lady's castle only to find himself being asked for help. The Hero explains how the war that the demons have brought upon the humans have killed thousands and put more in misery. The queen of demons however argues that this war has made the human society band together as one and showed empirical evidence how it has increased population, increased production, boosted economy and improved society overall. Furthermore, she explains to the Hero that ending this war will result in a civil war that will produce more bloodshed than there ever was. The Hero, convinced that the only way to bring peace, relatively speaking, is to join forces with the Dark Lady, agrees to help with her plans! (Source: MU)
References: MyAnimeList, Wiki, ANN