7 Anime Like Love Lab [Recommendations]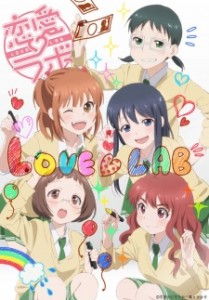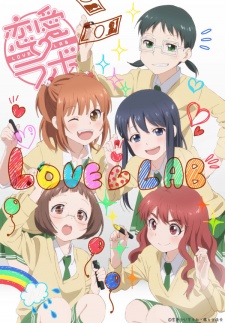 Here are my favorite picks for anime like Love Lab. Keep in my the list is in no particular order. Enjoy the recommendations!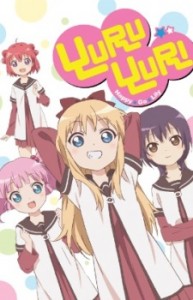 After a year in grade school without her childhood friends, first year student Akari Akaza is finally reunited with second years Yui Funami and Kyouko Toshinou at their all-girls' middle school. During the duo's first year, Yui and Kyouko formed the "Amusement Club" which occupies the now nonexistent Tea Club's room. Shortly after Akari joins, one of her fellow classmates, Chinatsu Yoshikawa, pays the trio a visit under the impression that they are the Tea Club; it is only once the three girls explain that the Tea Club has been disbanded that they can convince Chinatsu to join the Amusement Club—a group with no purpose other than to provide entertainment for its members.
Based on the slice-of-life manga by Namori, Yuru Yuri is an eccentric comedy about a group of girls who spend their spare time drinking tea and fawning over each other, all while completely failing to even notice the supposed main character Akari amongst them. [Written by MAL Rewrite]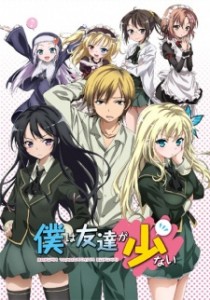 Every teenager has undergone the awkwardness of high school. Making new friends and trying to fit in. It's hard enough doing so under normal circumstances. Try doing so with blonde hair and a bad boy face… in Japan. After transferring to a new school, Kodaka Hasegawa was instantaneously labelled a "delinquent" due to his eccentric appearance. Having classmates shiver in your presence is not a good way to start the school year.
One day, Kodaka has a surprise encounter with a female classmate, Yozora, who just might be more of an outcast than him – she has both a bad temper and an imaginary friend. However, even outcasts desire companionship. The two decide to form the "Neighbors' Club," specifically designed for people who don't have many friends. Kodaka, a lone wolf in the wild terrains of high school, had finally found his pack. But will this dysfunctional bunch be able to form normal relationships with each other? Or will their unique personalities collide?
Boku wa Tomodachi ga Sukunai is a slice of life anime that portrays the difficulties of fitting in and making friends in a comedic and heartwarming way. Viewers can't help but root for these adorable underdogs.
Amu Hinamori is a student at Seiyo Elementary, where she has a reputation for being "cool and spicy"; however, her real personality is that of an extremely shy and easily intimidated girl. One night Amu makes a wish that she would have the courage to be reborn as her "would-be" self. The next morning Amu finds three brightly colored eggs—red, blue, and green—in her bed. Each egg eventually hatches into a Guardian Character: Ran, Miki, and Su. Guardian Characters are angel-like beings that aid a person into becoming their "would-be" selves and fulfill the person's dreams. The Guardian Characters accomplish this by giving encouragement and advice, but they can also temporarily change a person's personality and abilities. With the Guardian Characters, Amu's life becomes much more complex as she now struggles to deal with her new personalities and the Seiyo Elementary Guardians—a student council group where each member has their own Guardian Character—who recruits Amu to search for and seal the X eggs and X Characters, corrupted forms of people's dreams.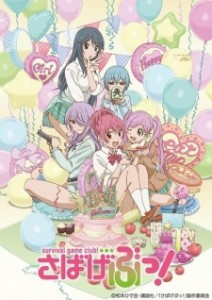 High school girl Momoka is dragged into joining one of the strangest associations at her school, the Survival Game Club. Its members participate in various forms of paramilitary training under the watchful eye of charming and alarming president, Miou. How on Earth will the inexperienced Momoka survive her training, let alone Miou's company?!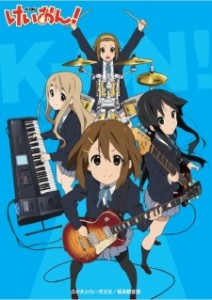 Hirasawa Yui, a young, carefree girl entering high school, has her imagination instantly captured when she sees a poster advertising the "Light Music Club." Being the carefree girl that she is, she quickly signs up; however, Yui has a problem, she is unable to play an instrument.
When Yui goes to the clubroom to explain, she's greeted by the other members: Ritsu, Mio, and Tsumugi. Although disheartened at Yui's lack of musical know-how, they still try to convince her to stay to prevent the club's disbandment. After playing Yui a short piece which re-ignites her imagination, they succeed in keeping their new member and guitarist.
Along with the tasks of school and homework, Yui begins to learn the guitar with the help of the other band members, experiencing many mishaps along the way. However, with the school festival drawing near and Yui getting stuck with her practice, will the Light Music Club be ready in time for their debut? [Written by MAL Rewrite]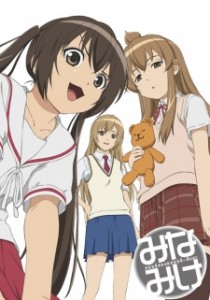 There are three of the Minami sisters: Haruka, Kana and Chiaki, who have an average life. The girls only have each other to depend on and help each other get through everything from love confessions to cooking. (Source: ANN)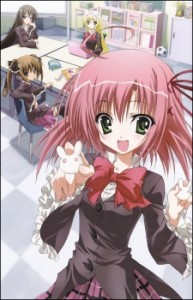 The members of the student council of Hekiyou Gakuen are chosen by a popularity vote. As a result, all the members are cute girls except for Ken Sugisaki, who studied hard to enter the council. The story features the endless chattering of the members full of parodies of Suzumiya Haruhi no Yuuutsu, Dragon Ball, Death Note, etc.
References: MyAnimeList, Wiki, ANN