7 Anime Like Love Live! School Idol Project [Recommendations]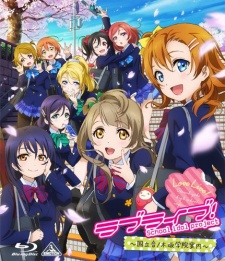 Here are my favorite picks for Anime Like Love Live! School Idol Project. Keep in my the list is in no particular order. Enjoy the recommendations!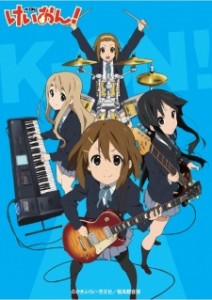 Hirasawa Yui, a young, carefree girl entering high school, has her imagination instantly captured when she sees a poster advertising the "Light Music Club." Being the carefree girl that she is, she quickly signs up; however, Yui has a problem, she is unable to play an instrument.
When Yui goes to the clubroom to explain, she's greeted by the other members: Ritsu, Mio, and Tsumugi. Although disheartened at Yui's lack of musical know-how, they still try to convince her to stay to prevent the club's disbandment. After playing Yui a short piece which re-ignites her imagination, they succeed in keeping their new member and guitarist.
Along with the tasks of school and homework, Yui begins to learn the guitar with the help of the other band members, experiencing many mishaps along the way. However, with the school festival drawing near and Yui getting stuck with her practice, will the Light Music Club be ready in time for their debut? [Written by MAL Rewrite]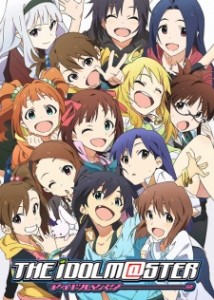 THE IDOLM@STER follows 13 girls from the 765 Production Studio, whose sole goals is to become the top idols in the Japanese entertainment industry. Along with the laughs, struggles and tears that are inherently part of this journey, you will cheer for the girls of IDOLM@STER as they climb their way to the top! (Source: Crunchyroll)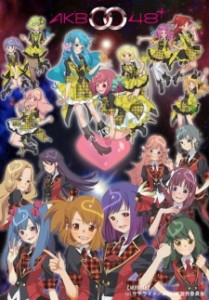 In the beginning of the 21st century, a world war breaks out over interplanetary travel tech. The environment is pretty much destroyed so mankind leaves Earth, settling on other planets, and starts Star Calendar 00.
Entertainment and songs become heavily regulated and eventually banned on several planets due to their power to move people, but a brave idol group puts on guerrilla performances in these systems in the name of a famous act from earlier times that sang to Earth's bitter end, AKB48. Famous throughout the galaxy, the group's name is AKB0048.
This story centers around a group of girls from various planets, some where entertainment is banned and some, where it is not, striving to become great idols and join AKB0048.
Therefore, they participate in the entrance exam and eventually become undergraduates, aiming to someday succeed the current members of the group. (Source: Crunchyroll, edited)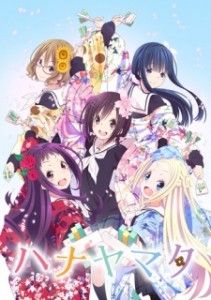 Normal appearance, normal intelligence, normal in arts and sports… just normal. This is the entirely normal 14-year-old, Naru Sekiya. While she admires "Heroines" she continues to live a normal life until one moonlit night she meets a fairy. This foreign girl then guides her into the extraordinary world of the yosakoi dance. (Source: Manga Time Kirara)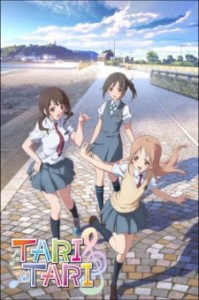 The last year of high school is always a time of both looking forward and looking back. Before you lies the future, alternately bright and scary. Behind you lie memories, both happy and sad. And somehow, in the course of one year, you have to reconcile those two and decide where your life is going to go.
For Wakana Sakai, who had started studying music, it's time to face the tragedy that made her abandon that path. For Sawa Okita, it's about her dreams of riding professionally. And for Konatsu Miyamoto, it's about bringing her friends together through the magic of a song. Can something as simple as the formation of a choir club really help solve the hurts and pangs that come with growing up? Can music bring people together despite their differences? (Source: Sentai Filmworks)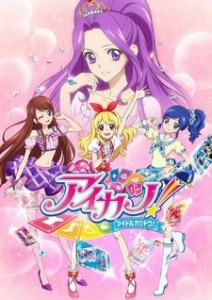 Ichigo Hoshimiya is a regular, ordinary middle school girl. But when her best friend, Aoi, invites her to join the idol training academy, Starlight Academy, her whole world is turned upside down. As she encounters all kinds of rivals and learns what it takes to be an idol, she uses her Aikatsu Cards to challenge countless auditions.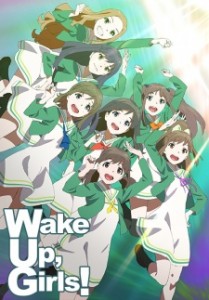 Green Leaves Entertainment is a tiny production company on the verge of going out of business in Sendai, the biggest city in Japan's northeastern Tohoku region. The agency once managed the careers of magicians, photo idols, fortune-tellers, and other entertainers, but its last remaining client finally quit. In danger of having zero talent (literally), the president Tange hatches an idea of producing an idol group. On the brash president's orders, the dissatisfied manager Matsuda heads out to scout raw talent. Matsuda makes a fateful encounter with a certain girl… (Source: ANN)
References: MyAnimeList, Wiki, ANN