8 Anime Like Machine-Doll wa Kizutsukanai [Unbreakable Machine-Doll]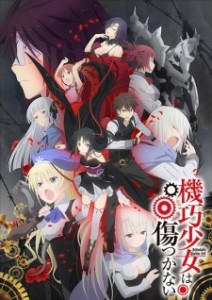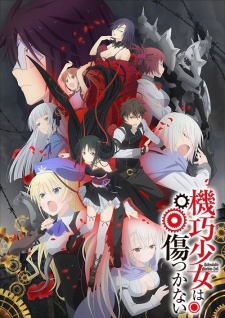 Here are my favorite picks for anime like Machine-Doll wa Kizutsukanai. Keep in my the list is in no particular order. Enjoy the recommendations!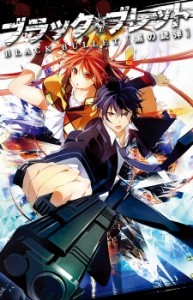 The Gastrea virus spreads like wildfire, causing each infected host to rapidly mutate, gaining new powers and abilities with every stage of development, even while they continue to attack, kill and infect multiple new hosts.
Unable to fight a pandemic enemy that turns defenders into adversaries, the shocked remnants of the human race are forced to retreat into cities surrounded by giant monoliths made of Varanium, one of the few materials that can stop the Gastrea. Now mankind's last hope lies in the Cursed Children: young girls infected with the virus who have managed to retain a hold on their humanity. Paired with a partner, they alone have the strength to take on a Gastrea in one-on-one combat.
But the very thing that gives them power is a ticking time bomb, so even as they protect humanity, they are also feared and shunned. (Source: Sentai Filmworks)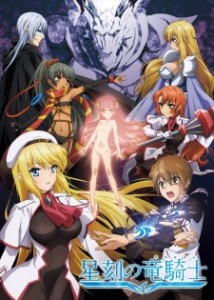 Learning to ride and tame dragons comes easy to most students at Ansarivan Dragonar Academy—except for first-year student Ash Blake, who is known by his fellow classmates as the "number one problem child." Poor Ash is the laughing stock at school because, despite his unfashionably large star-shaped brand that marks him as a future dragon master, he has nothing to show for it. His dragon has never appeared.
Until now, that is. One fateful day, Ash's dragon awakes in full glory, but appears different than any dragon ever seen before—in the form of a beautiful girl! What's worse, Ash soon discovers that this new dragon has attitude to spare, as she promptly informs him that she is the master, and he, the servant.
Ash's problems with dragon riding have only just begun. (Source: ANN)
Only a pure maiden can have the privilege to contract with a spirit. In here, Areishia Spirit Academy, trained maidens of noble families are gathered and given an elite's education to become spirit contractors. A boy, Kamito, peeped by accident at a girl, Claire, while she was taking a bath and he ended up making a contract with the spirit she wanted. Yes, Kamito is an irregular boy spirit contractor whose existence was thought impossible until now. "You stole…my spirit…you have to take responsibility for it!" "Huh?" "You have to become my contracted spirit!" What will Kamito's destiny lead to? (Source: Baka-Tsuki)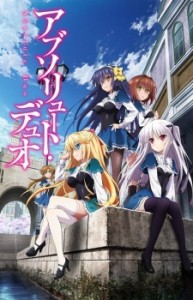 After a traumatic accident takes his loved one, Tooru Kokonoe enrolls Kouryou Academy, a school where every student has a weapon that is their soul manifestation. Fueled by his desire for revenge, Tooru is dismayed to discover his soul is not a weapon… but a shield. (Source: FUNimation)
After failing his college entrance exams, 18-year-old Tsukasa Mizugaki is offered a position at the renowned SAI Corporation due to his father's connections. SAI Corporation is known for its production and management of androids that possess human emotions called "Giftia." Tsukasa's position is in the Terminal Service Department where their main job is to recover Giftias that are close to their expiration—it is a graveyard department in every sense. To make matters worse, Tsukasa is ordered to work with Isla, a female Giftia who was never given any responsibility other than serving tea to her co-workers. (Source: Aniplex USA)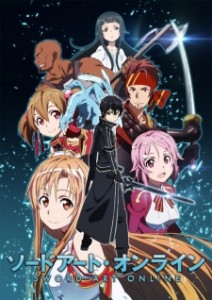 In the year 2022, virtual reality has progressed by leaps and bounds, and a massive online role-playing game called Sword Art Online (SAO) is launched. With the aid of "NerveGear" technology, players can control their avatars within the game using nothing but their own thoughts.
Kazuto Kirigaya, nicknamed "Kirito," is among the lucky few enthusiasts who get their hands on the first shipment of the game. He logs in to find himself, with ten-thousand others, in the scenic and elaborate world of Aincrad, one full of fantastic medieval weapons and gruesome monsters. However, in a cruel turn of events, the players soon realize they cannot log out; the game's creator has trapped them in his new world until they complete all one hundred levels of the game.
In order to escape Aincrad, Kirito will now have to interact and cooperate with his fellow players. Some are allies, while others are foes, like Asuna Yuuki, who commands the leading group attempting to escape from the ruthless game. To make matters worse, Sword Art Online is not all fun and games: if they die in Aincrad, they die in real life. Kirito must adapt to his new reality, fight for his survival, and hopefully break free from his virtual hell. [Written by MAL Rewrite]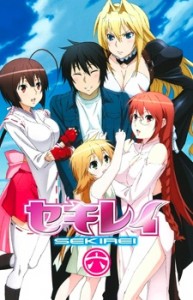 Minato Sahashi is extremely intelligent, yet due to his inability to cope under pressure has failed the college entrance exam twice. As a result he has been branded an idiot and loser by many. One day after talking to his yet again disappointed mother he comes into contact with a girl named Musubi who was under attack. The girl runs but takes him with her and soon finds that Minato, while unknown to him, is an Ashikabi, one of the mysterious set of masters that have the genetic trait that can become partners with some of the 108 cute girls, buxom women, and bishōnen called "Sekirei." The reason for the partnership allows the Sekirei to use all their power to win in the competition held by the mysterious MBI corporation. (Source: ANN)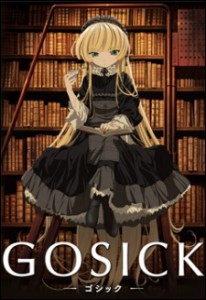 The year is 1924, the place, Sauville, a small European country neatly tucked beside the Alps…
Kazuya Kujo has been studying abroad at the prestigious Saint Marguerite Academy, where urban legends and horror stories are all the rage. Kazuya ignores most of them but the story of the Queen Berry, a mysterious ghost ship, really gets to him.
Of course, his brainy friend Victorique is much more intrigued by true stories, and she uses her unrivaled logic to solve mysteries even the town's famous detective can't. Ironically, it is Victorique's inquisitive nature that leads the duo to board a ship that matches the Queen Berry's description to a tee, a ship that might just hold the key to solving a sinister mystery… (Source: Tokyopop, edited)
References: MyAnimeList, Wiki, ANN