8 Anime Like Magic Kaito 1412 [Recommendations]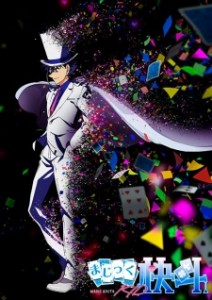 Here are my favorite picks for anime like Magic Kaito 1412
. Keep in mind the list is in no particular order. Enjoy!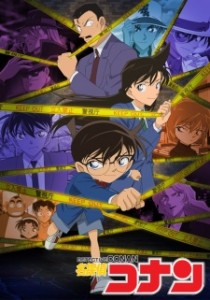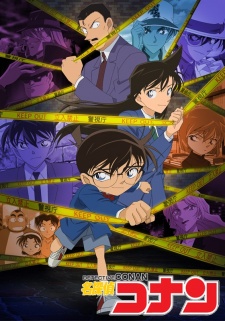 Shinichi Kudou, a great mystery expert at only seventeen, is already well known for having solved several challenging cases. One day, when Shinichi sees two suspicious men and decides to follow them, he inadvertently becomes witness to a disturbing illegal activity. When the men catch Shinichi, they dose him with an experimental drug formulated by their criminal organization and abandon him to die. However, to his own astonishment, Shinichi is still alive and soon wakes up, but now, he has the body of a seven-year-old, perfectly preserving his original intelligence. He hides his real identity from everyone, including his childhood friend Ran Mouri and her father, private detective Kogorou Mouri, and takes on the alias of Conan Edogawa (inspired by the mystery writers Arthur Conan Doyle and Ranpo Edogawa).
Animated by TMS and adapted from the manga by Gosho Aoyama, Detective Conan follows Shinichi who, as Conan, starts secretly solving the senior Mouri's cases from behind the scenes with his still exceptional sleuthing skills, while covertly investigating the organization responsible for his current state, hoping to reverse the drug's effects someday. (Source: MAL Rewrite)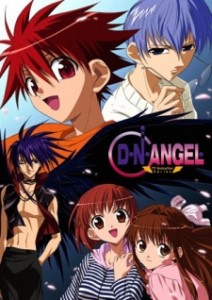 Niwa Daisuke is your average teenager, until his fourteenth birthday. He tries to declare his love to the girl of his dreams, but fails. Suddenly, whenever he thinks about this girl he turns into the legendary phantom thief known as Dark Mousy. Daisuke's mother, very much aware of this, makes him turn into Dark and steal valuable works of art for a purpose unknown to Daisuke. As the story unfolds, he learns why, and about his classmate who seems to have the same ability. (Source: ANN)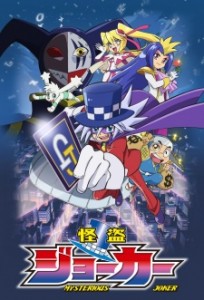 In the story, there is nothing in the world that the mysterious phantom thief Joker cannot steal. He goes after one treasure after another in unpredictable capers with seemingly miraculous tricks. (Source: ANN)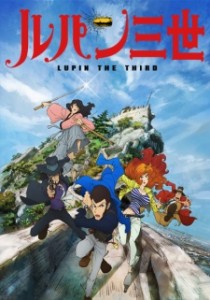 Lupin will be starring as the main character in this upcoming series set to take place in Italy and San Marino.
Reflecting its setting, the anime will debut in Italy before airing in Japan. Lupin III fans will note that the titular thief now has a blue coat, following his earlier appearances in green (first series and some OVAs), red (the second series as well as most films and television specials) or pink (third series). (Source: Crunchyroll)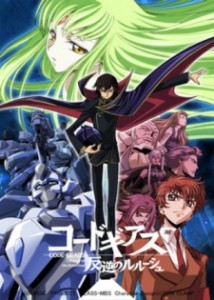 On August 10th of the year 2010 the Holy Empire of Britannia began a campaign of conquest, its sights set on Japan. Operations were completed in one month thanks to Britannia's deployment of new mobile humanoid armor vehicles dubbed Knightmare Frames. Japan's rights and identity were stripped away, the once proud nation now referred to as Area 11. Its citizens, Elevens, are forced to scratch out a living while the Britannian aristocracy lives comfortably within their settlements. Pockets of resistance appear throughout Area 11, working towards independence for Japan.
Lelouch, an exiled Imperial Prince of Britannia posing as a student, finds himself in the heart of the ongoing conflict for the island nation. Through a chance meeting with a mysterious girl named C.C., Lelouch gains his Geass, the power of the king. Now endowed with absolute dominance over any person, Lelouch may finally realize his goal of bringing down Britannia from within! (Source: Bandai Entertainment)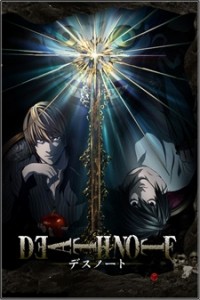 A shinigami, as a god of death, can kill any person—provided they see their victim's face and write their victim's name in a notebook called a Death Note. One day, Ryuk, bored by the shinigami lifestyle and interested in seeing how a human would use a Death Note, drops one into the human realm.
High school student and prodigy Light Yagami stumbles upon the Death Note and—since he deplores the state of the world—tests the deadly notebook by writing a criminal's name in it. When the criminal dies immediately following his experiment with the Death Note, Light is greatly surprised and quickly recognizes how devastating the power that has fallen into his hands could be.
With this divine capability, Light decides to extinguish all criminals in order to build a new world where crime does not exist and people worship him as a god. Police, however, quickly discover that a serial killer is targeting criminals and, consequently, try to apprehend the culprit. To do this, the Japanese investigators count on the assistance of the best detective in the world: a young and eccentric man known only by the name of L. (Source: MAL Rewrite)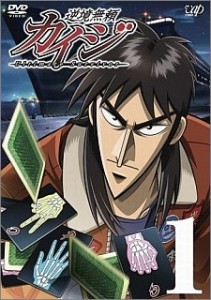 Kaiji Itou is a good-for-nothing loiterer who spends his days drinking beer and stealing hubcaps—that is, until he ends up being tricked by his former co-worker. Unable to suddenly repay his friend's huge debt all by himself, Kaiji is offered a shady deal to participate in an illegal underground gamble on a cruise ship. This turns out to be nothing more than the beginning of his new life of hell—thrown headlong into a life-threatening roller coaster of mind games, cheating, and deceit.
Based on the first entry of the famous gambling manga series by Nobuyuki Fukumoto, Gyakkyou Burai Kaiji: Ultimate Survivor follows our unlucky protagonist as he is forced to fight not only other people, but also the mysteries of their psyches. Kaiji finds out the hard way that the worst sides of human nature surface when people's backs are against the wall, and that the most fearsome dangers of all are greed, paranoia, and the human survival instinct itself. (Source: MAL Rewrite)
No Game No Life is a surreal comedy that follows Sora and Shiro, shut-in NEET siblings and the online gamer duo behind the legendary username "Kuuhaku." They view the real world as just another lousy game; however, a strange e-mail challenging them to a chess match changes everything—the brother and sister are plunged into an otherworldly realm where they meet Tet, the God of Games.
The mysterious god welcomes Sora and Shiro to Disboard, a world where all forms of conflict—from petty squabbles to the fate of whole countries—are settled not through war, but by way of high-stake games. This system works thanks to a fundamental rule wherein each party must wager something they deem to be of equal value to the other party's wager. In this strange land where the very idea of humanity is reduced to child's play, the indifferent genius gamer duo of Sora and Shiro have finally found a real reason to keep playing games: to unite the sixteen races of Disboard, defeat Tet, and become the gods of this new, gaming-is-everything world. (Source: MAL Rewrite)
References: MyAnimeList, Wikipedia, ANN