7 Anime Like Mahou Sensou [Magical Warfare] Recommendations

Here are my favorite picks for anime like Mahou Sensou [Magical Warfare]. Keep in my the list is in no particular order. Enjoy the recommendations!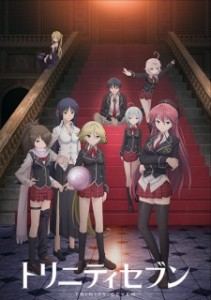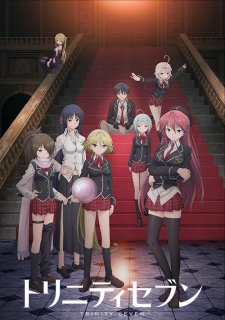 In this "romantic comedy but sometimes serious magical school story," life as Arata Kasuga knows it is wiped out by a bizarre incident known as "Collapse Phenomenon," which causes worldwide destruction and takes his cousin Hijiri Kasuga to the next world. To resolve the "Collapse Phenomenon" and bring back Hijiri, Arata enrolls in the Royal Biblia Academy. Waiting in the school are seven beautiful female magic users—the Trinity Seven.(Source: ANN)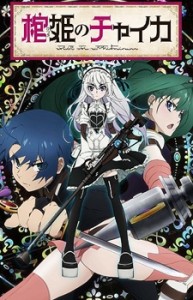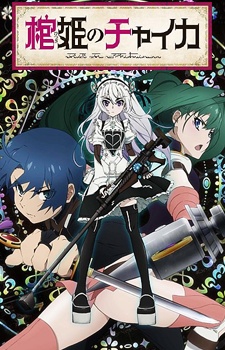 Toru Acura is a 20-year-old retired soldier meandering through life post-war. He encounters Chaika Trabant, a 14-year-old sorceress carrying a coffin, and follows her in hopes of finding some semblance of meaning in his life again. The two are accompanied by Toru's adopted sister Akari, the sole employed member of the group and thereby their source of sustenance.(Source: ANN, edited)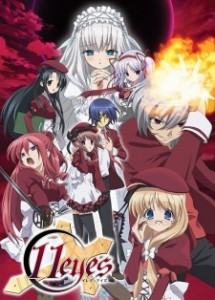 When the Sky turns Red, the Moon turns Black, and monsters begin roaming the streets, Satsuki Kakeru is at a loss for what to do. Along with his best friend Yuka, they try to decipher why they have been sent to this strange world, which is seemingly empty aside from themselves.
However, when the "Red Night" ends, Kakeru and Yuka believed it was all a dream, until it happens again and they are left in a dangerous situation. They meet four others in the same predicament: Kusakabe Misuzu, an expert swordswoman, Tachibana Kukuri, a strange mute girl who looks uncannily like Kakeru's deceased sister, Hirohara Yukiko, a lively young girl whose personality reverts to that of a cold killer when her glasses are removed, and Tajima Takahisa, a young pyrokineticist.
As the six of them band together to survive and discover what this mysterious world is, things take a turn for the worse as six shadows appear before them…[Written by MAL Rewrite]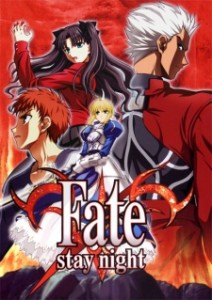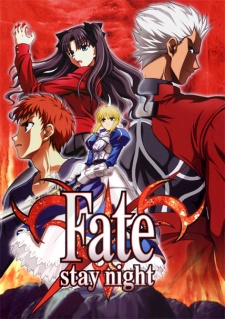 Raised by a mysterious sorcerer after the horrific death of his parents, Shirou Emiya has only just begun to help others using the small tidbits of magic that he's learned. However, when he's suddenly caught in a battle between two more powerful Magus, Shirou finds himself performing a spell above his expected ability, summoning the beautiful spirit warrior Saber to protect him! But safety is only momentary as Shirou and Saber now find themselves thrust into in a secret world of dark magic and deadly challenges: a no-holds barred duel to the death known as the Holy Grail War! At stake: a prize of unimaginable power. But can the inexperienced Shirou and Saber survive long enough to even enter the contest? First they'll have to withstand waves of treachery and assassination, even as Shirou scrambles to learn everything he'll need to know to stay alive as seven teams of Magus and Spirit Servants face off in mortal combat! (Source: Sentai Filmworks)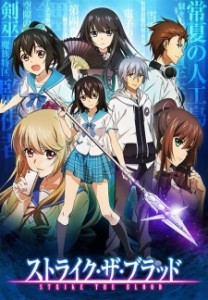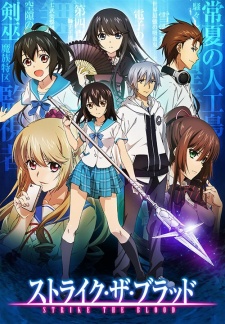 The Fourth Progenitor—that's the world's strongest vampire that should only exist in legends. Accompanied by twelve Kenjuu and spreading calamity, this phantom vampire appeared in Japan. For the observation and obliteration of this Fourth Primogenitor, the government and Lion King decided to dispatch an attack mage known as a Sword Shaman. However, for some reason, the one chosen for the observation was a apprentice Sword Shaman girl, Himeragi Yukina. Wielding the strongest anti-primogenitor spirit spear, Yukina arrived at Demon District, Itogami City. What is the true identity of the Fourth Primogenitor, Akatsuki Kojou, she encountered over there?!(Source: Baka-Tsuki, edited)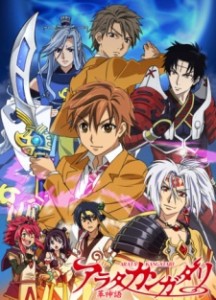 Every 30 years, a new princess is chosen from the Hime family to serve the Hayagami. The time has come again, but over these past years, records state not a single female has been born, save for one, the 15-year-old Arata. The only problem is, Arata is actually a male! Forced to disguise himself and take the place of the princess candidate until a formal one can be found, he attends the festival only to witness the current princess, Kokuri-hime, murdered, and his own life is forfeit as well, by the hands of the princess' personal guard, the 12 Shinshou. As he runs for his life, Kannagi of the 12 convinces everyone that Arata is the one who has murdered the princess instead, and now everyone in the Imperial Court is after his head!(Source: MU)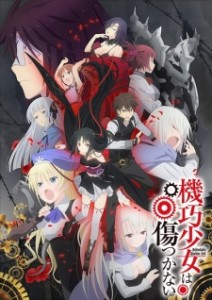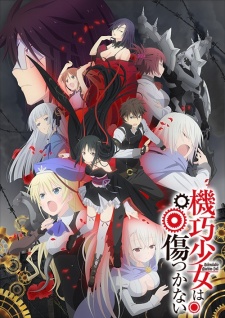 During the early 20th century, along with technological advancements, scientists were able to develop sophisticated magic. The combination of science and sorcery was Makinot, circuits made from spells that were put into objects to bring them to life and even gain a personality. It was developed as a military weapon and has now spread throughout the world.
Akabane Raishin is now attending the Royal Academy to become the best in the world. Accompanied by the lovely teenage girl Yaya, who is actually Raishin's puppet weapon, he plans on rocketing to the top of the class. However, his test scores come nearly dead last although his combat skills and determination are second to none. Raishin has to compete with the deadliest of classmates if he wants to come out as the king.(Source: Moetron)
References: MyAnimeList, Wiki, ANN