10 Anime Like Mawaru Penguindrum [Recommendations]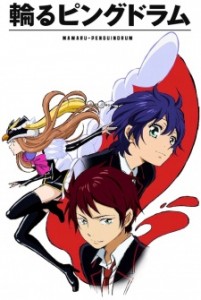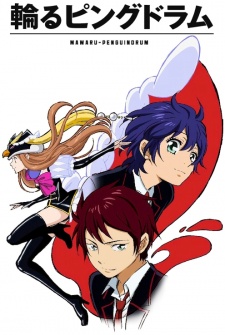 Here are my favorite picks for anime like Mawaru Penguindrum. Keep in mind the list is in no particular order. Enjoy the recommendations!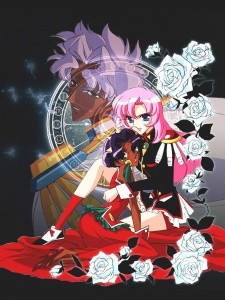 After meeting a traveling prince who consoled her after the deaths of her parents, Utena Tenjou vowed to become a prince herself. The prince left Utena only with a ring bearing a strange rose crest and a promise that she would meet him again some day.
A few years later, Utena attends Ootori Academy, where she is drawn into a dangerous game. Duelists with rings matching Utena's own compete for a unique prize: the Rose Bride, Anthy Himemiya, and her mysterious powers. When Utena wins Anthy in a duel, she realizes that if she is to free Anthy and discover the secrets behind Ootori Academy, she has only one option: to revolutionize the world.
Shoujo Kakumei Utena blends surrealist imagery and ideas with complex allegories and metaphors to create a unique coming-of-age story with themes including idealism, illusions, adulthood, and identity. [Written by MAL Rewrite]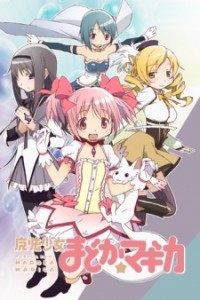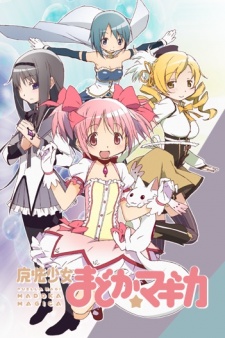 Madoka Kaname and Sayaka Miki are regular high school girls with regular lives, but all that changes when they encounter Kyuubey, a cat-like magical familiar, and Homura Akemi, the new transfer student.
Kyuubey offers them a proposition: he will grant one of their wishes and in exchange, they will each become a magical girl, gaining enough power to fulfill their dreams. However Homura, a magical girl herself, urges them not to accept the offer since everything is not what it seems.
A story of hope, despair, and friendship, Mahou Shoujo Madoka★Magica deals with the difficulties of being a magical girl and the price one has to pay to make a dream come true. [Written by MAL Rewrite]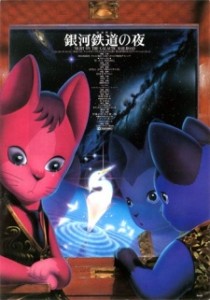 Based on a short story by the popular children's writer Kenji Miyazawa, Galactic Railroad offers viewers a slow-paced, dreamlike journey through space and time. When Giovanni, a lonely boy in a hill town, goes to get milk for his ailing mother, he finds himself crossing the Milky Way on a faster-than-light steam railroad. The stations he visits in various constellations, like the planets explored by St. Exupery's Little Prince, offer curious adventures and an assortment of human "types." Reality and fantasy blur aboard the train, and its travels across the light-years sometimes suggests the journey through life. The characters are depicted as cats, presumably to avoid the problems of animating humans. (Source: AniDB)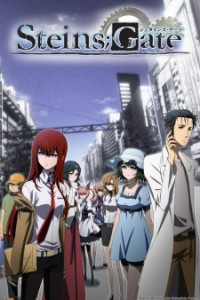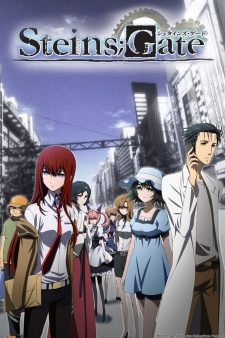 The self-proclaimed mad scientist Rintarou Okabe rents out a room in a rickety old building in Akihabara, where he indulges himself in his hobby of inventing prospective "future gadgets" with fellow lab members: Mayuri Shiina, his air-headed childhood friend, and Hashida Itaru, a perverted hacker nicknamed "Daru." The three pass the time by tinkering with their most promising contraption yet, a machine dubbed the "Phone Microwave," which performs the strange function of morphing bananas into piles of green gel.
Though miraculous in itself, the phenomenon doesn't provide anything concrete in Okabe's search for a scientific breakthrough; that is, until the lab members are spurred into action by a string of mysterious happenings before stumbling upon an unexpected success—the Phone Microwave can send emails to the past, altering the flow of history.
Adapted from the critically acclaimed visual novel by 5pb. and Nitroplus, Steins;Gate takes Okabe through the depths of scientific theory and practicality. Forced across the diverging threads of past and present, Okabe must shoulder the burdens that come with holding the key to the realm of time. [Written by MAL Rewrite]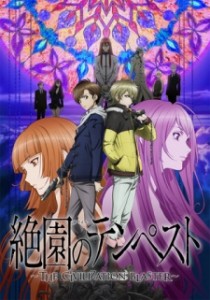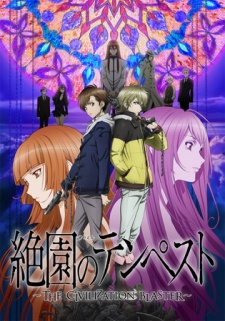 One day, a sorceress princess was stuffed into a barrel and banished.
One day, a single girl was suddenly murdered, and the culprit still runs free.
And one day, a battle spanning time and space over magic and revenge began!
Sanity and madness, sense and intelligence, self-confidence and convictions.
The tragic tale of this irrational world starts now.
The Kusaribe family is a family of sorcerers under the protection of the "Tree of Origins". Their princess, Hakaze Kusaribe, was the greatest sorceress of their family. But Samon Kusaribe, a member of their family seeking to resurrect the "Tree of World's End", a tree that opposes the "Tree of Origins" and controls the power of destruction, stuffs her into a barrel, and banishes her to a deserted island. From the deserted island, she sends a message out to sea, which is picked up by Mahiro Fuwa, a young boy who's sworn vengeance upon the criminal who killed his little sister, Aika. Mahiro agrees to help Hakaze under the condition that she find Aika's killer with her magic. But once Mahiro's best friend and Aika's lover, Yoshino Takigawa is rescued from danger, he too gets dragged into this tale of revenge. (Source: Aniplex USA)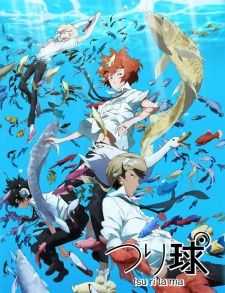 You can't catch fish if you don't go fishing, and you can't make friends if you don't at least try.
Which is how relationship-challenged student Yuki finds himself on a fishing trip to a tiny island with three other boys he barely knows. Well, two other boys and Haru, who claims that he's an alien. Not that constantly stewing Natsuki or mysterious Akira are any more likely as prospects for good companionship.
But there's something about fishing that makes it unlike any other pastime, and maybe that quiet sense of companionship and hopeful expectation is just what Yuki needs to start charting the unfamiliar waters of personal connections. Or maybe it will turn out that Haru's right and they're going to have to save the entire planet.
There are lots of different kinds of fish stories, from the "ones that got away" to the "best catches ever," but whichever way the currents of life take them, for four young men, this trip may turn out to be the biggest whopper ever! (Source: Sentai Filmworks)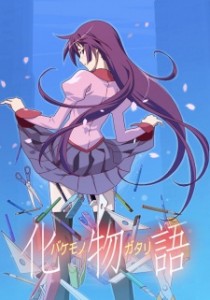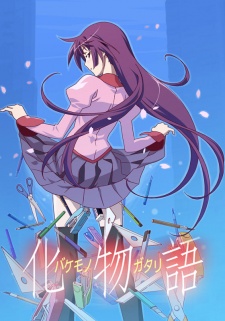 Koyomi Araragi, a third-year high school student, manages to survive a vampire attack with the help of Meme Oshino, a strange man residing in an abandoned building. Though being saved from vampirism and now a human again, several side effects such as superhuman healing abilities and enhanced vision still remain. Regardless, Araragi tries to live the life of a normal student, with the help of his friend and the class president, Tsubasa Hanekawa.
When fellow classmate Hitagi Senjougahara falls down the stairs and is caught by Araragi, the boy realizes that the girl is unnaturally weightless. Despite Senjougahara's protests, Araragi insists he help her, deciding to enlist the aid of Oshino, the very man who had once helped him with his own predicament.
Through several tales involving demons and gods, Bakemonogatari follows Araragi as he attempts to help those who suffer from supernatural maladies. [Written by MAL Rewrite]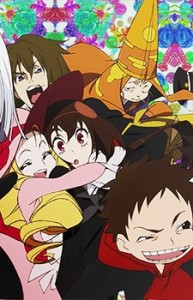 Hidden within Kyoto is the "mirror capital" where youkai and humans live together and no one ever dies. It is protected by three people—Kurama, Yase, and Myoue—as they await the return of their parents, Myoue Jonin and Koto. One day, a young girl named Koto (same name, different spelling) and her little brothers A and Un wander into the city from a different dimension looking for her mother. A mecha-geek with red eyes, it's not immediately clear whether she's human or youkai. Her arrival upsets the long peace that had ruled the city. (Source: ANN)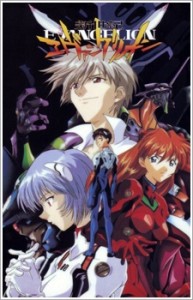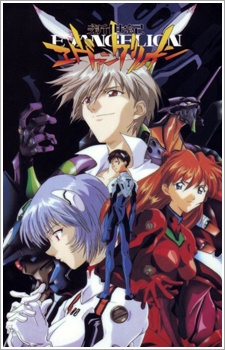 In the year 2015, the world stands on the brink of destruction. Humanity's last hope lies in the hands of Nerv, a special agency under the United Nations, and their Evangelions, giant machines capable of defeating the Angels who herald Earth's ruin. Gendou Ikari, head of the organization, seeks compatible pilots who can synchronize with the Evangelions and realize their true potential. Aiding in this defensive endeavor are talented personnel Misato Katsuragi, Head of Tactical Operations, and Ritsuko Akagi, Chief Scientist.
Face to face with his father for the first time in years, 14-year-old Shinji Ikari's average life is irreversibly changed when he is whisked away into the depths of Nerv, and into a harrowing new destiny—he must become the pilot of Evangelion Unit-01 with the fate of mankind on his shoulders.
Written by Hideaki Anno, Neon Genesis Evangelion is a heroic tale of a young boy who will become a legend. But as this psychological drama unfolds, ancient secrets beneath the big picture begin to bubble to the surface. [Written by MAL Rewrite]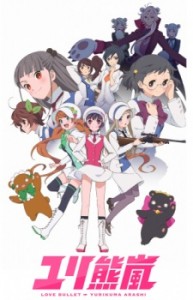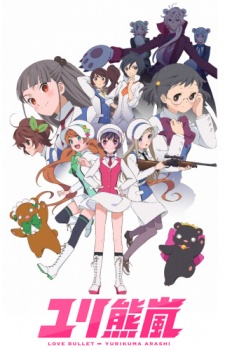 Some time ago, the asteroid Kumaria exploded in the depths of space.
The resulting fragments became a meteor shower that rained down on Earth, and for some reason, bears all over the world rose up and attacked humanity! In "Man vs. Bear," the bears ate the humans and the humans shot the bears, resulting in a seemingly unending battle and a cycle of hatred. In the end, a giant "Wall of Severance" was erected between the humans and bears and a state of mutual nonaggression came to pass…
The human world.
One morning, Arashigaoka Academy students Kureha Tsubaki and Sumika Izumino were by themselves and saw the "Yuri Flower" that bloomed in a flower bed. The two are friends as well as lovers. The flower bed is an important place to the two. At that moment, the Bear Alarms ring out! The bears are invading the human world, and humans are being attacked! Are they really those bears? One mystery invokes yet another mystery, one after another. The curtain rises magnificently on Yuri Kuma Arashi! (Source: ANN)
References: MyAnimeList, Wiki, ANN