8 Anime Like Mr. Osomatsu [Osomatsu-san] [Recommendations]
I thought I never see the day that I go back to the weirdness of anime again but here we are. Now this list is ordered of how crazy these shows can get, from being "just silly" to "oh no, why did I take the acid, I'm tripping really hard right now."
To give you an example of what we're in store for here's a look at Mr. Osomatsu.
Six siblings, who happen to be all identical, are all very lazy and don't to want to look for jobs. But out of the blue, they decide to look for a job. And they get themselves into all kinds of crazy bizarre adventures, that even themselves can never see it coming.
It may seem like an innocent anime but once you watch it, it is an insane ride from beginning to end. It is very enjoyable, I have laughed so hard that I almost pee myself. So now I want to share the madness with all of you, here are 8 Anime Like Mr. Osomatsu [Osomatsu-san].
Sabagebu! -Survival Game Club!-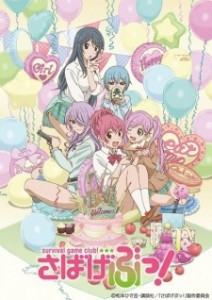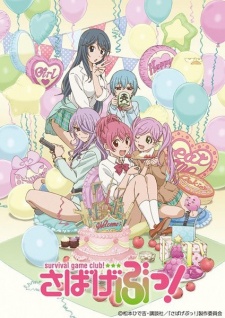 We start with something very simple to take in, but it is very silly.
One day while riding a train, Momoka Sonokawa see's a pervert eyeing her the whole time. Before she could say something to him a random girl pops up and start to threaten him with her two pistols and later she gets arrested for it. At schools, Momoka see's the same girl and starts to follow her, then finds out she's the president of the Survival Game Club.
Momoka gets captured and is forced to join the club.
It's a funny show with a slice of life feel to it and girls with guns.
Haven't You Heard? I'm Sakamoto (Sakamoto desu ga?)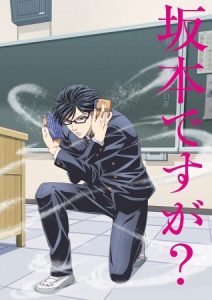 There are no words to describe the excellence that is Sakamoto. The girls are in love with him and the boys want to be him, but there are those who are jealous of him and want nothing more than to ruin his reputation. This is the adventures of Sakamoto.
I've already written about the perfection that is  "Haven't You Heard? I'm Sakamoto." If you haven't experienced this series then you are doing a big dishonest to yourself for not watching the greatest show on the planet.
Hozuki's Coolheadedness (Hoozuki no Reitetsu)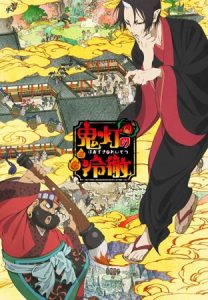 This is, by my accounts, the third time writing about this anime. So here's just a quick summary.
Come join the chief deputy to the king of hell, Hoozuki. As he tries to be the voice of reasons to the many folklore demons and creatures, to solve whatever problems that come in hell.
It's a strange show, to say the least, yet it is a really great show and been featured on lists on this site, so you should go and watch this series.
Doraemon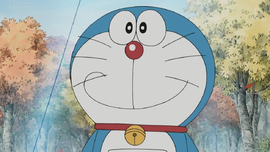 In the future, the great-great-grandson of Nobi Nobita is in poverty thanks to Nobita mistakes of the past. So Nobita's descendant sends a round, blue cat-style robot called Doraemon to rectify Nobita mistakes. Although, this might prove difficult for the robot, since Nobita gets into all kinds of trouble.
This is a long anime show, spanning over 26 years. It might take a while to finish but it has a lot of history and it is spectacular to watch.
 Space☆Dandy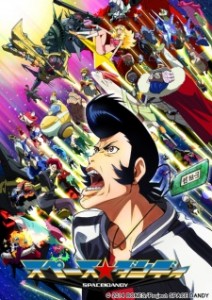 Okay, the acid is about to take its effect. We're about to get into some weirdness here, folks.
Dandy job is to hunt any unclassified alien ship and register them to get rewarded. It should be easy enough but he and his merry band of sidekicks go into strange adventures that no man has ever gone before.
This is one of the craziest anime and it's amazing.
Tonkatsu DJ Agetarou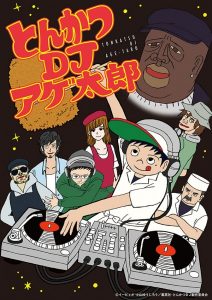 Working for his family restaurant, Agetarou delivers food at a club and is completely in trance by the music, seeing all the people enjoy the music as well. He is inspired by all of this and Agetarou decides to master both being a DJ and a tonkatsu chef.
We just hit the insanity level and you couldn't ask for a show that goes from good to great in a mere matter of minutes. It has awesome music and overall a must watch.
Prison School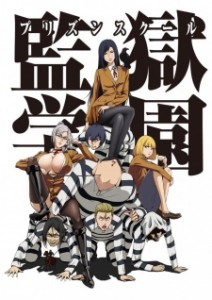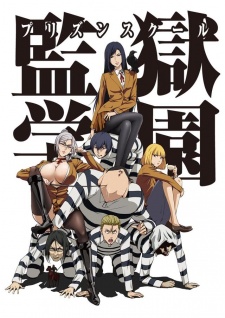 We just got off the rails and there's no stopping this train.
Five boys are thrown into a school's prison, after trying to peep into the girl's bathroom. They must band together if they can try to survive the harsh environments of Prison School.
If you are not a big fan of Ecchi, fan services, or any nudity in your anime whatsoever than don't watch this show. But if you are the complete opposite of everything I said then check this series out, it is so out there you'll be questioning everything of what you are watching.
Panty & Stocking with Garterbelt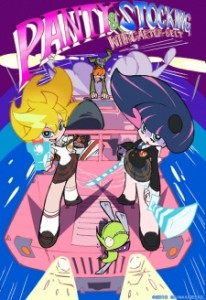 Panty and Stocking are two angels, who got kicked out of heaven because of their foul mouths. Now, with the help of Garterbelt, they will tackle down some ghost, collect heaven coins, then hopefully get their halos back and return to heaven.
It's a really funny show and absolutely crazy. It has amazing animation and overall awesome to watch.