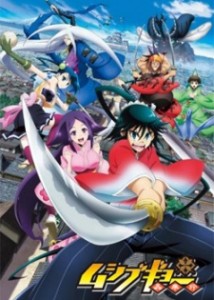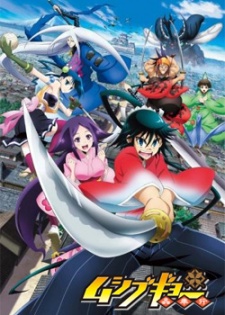 Here are my favorite picks for anime like Mushibugyou. Keep in my the list is in no particular order. Enjoy the recommendations!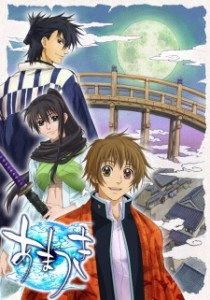 Tokidoki is a Japanese high school student who, when he fails his history class, is sent to a high-tech history museum that virtually recreates the Edo period to do make-up work. However, what was supposed to be a simple school project becomes much more complicated when he's attacked by two supernatural beings known as "the nue" and "the yakou" and loses the vision in his left eye. After he's saved from the nue by a girl named Kuchiha, he realizes that he's no longer wearing the simulation goggles, and is trapped in the virtual Edo. (Source: Wikipedia)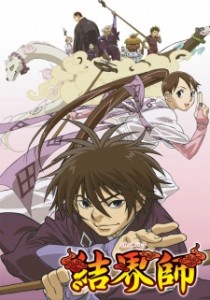 Sumimura Yoshimori is a Kekkaishi—an inheritor of the power to battle demons, using barriers called kekkai. His family is charged with protecting the grounds of Karasumori high school, a building which magnifies the power of demons who enter it. Helping him are his spirit-wolf companion Madarao, and next door-neighbor Yukimura Tokine, the daughter of a rival clan. Years ago, Tokine was injured protecting Yoshimori, and now he is determined to become strong enough to keep her from being hurt again. Of course, he'd rather bake his exquisite cakes than have to fight demons at all, but fate has something else in store! As a shadowy demon organization moves to steal Karasumori's power, can Yoshimori overcome legions of demons, a centuries-old family rivalry, and a grandfather who just can't understand his love for baking? (Source: Anime-Planet)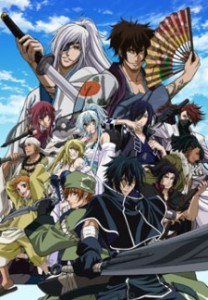 A young ninja named Saizo Kirigakure is trying to find meaning and direction in his life when he encounters Isanami, who is fleeing from assassins. He manages to save her life, and she then asks him to act as her bodyguard until she reaches her destination. When they arrive in the protected territory of Sanada, Saizo falls into a meeting with Sasuke Sarutobi, leader of the famed ninja group. Sanada has gathered these bold and talented ninjas together in order to bring an end to Japan's era of war. Meanwhile, Isanami's mysterious hidden power comes to light. (Source: NIS America)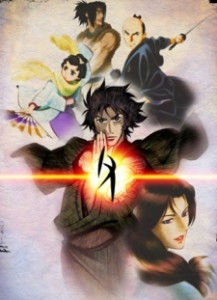 In the year of Tenpo 14, Yoi, monsters from another world attack Edo. Those who fight against them are members of Bansha Aratemesho. In public, Bansha Aratemsho is known as an organization to study foreign books. In fact, they are a organization dedicated to destroying the Yoi. These warriors are called Ayakashi. They gather information of odd events in the country, and are sent to destroy Yoi who appear. They are generally very strange people. For example, a guy who has lost his memory, a girl who dresses like a man. They have special powers with which to beat the Yoi. (Source: AniDB)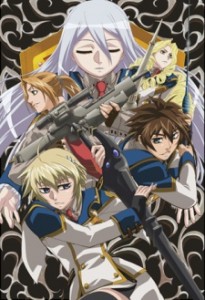 In a post-apocalyptic world overrun with mutated beasts called Limbeekoon or Filth Monsters, humanity is forced to live in large mobile cities called Regios and learn to use special weapons called Dite, by harnessing the power of Kei to defend themselves. In the Academy City of Zuellni, Layfon Alseif is hoping to start a new life and forget his past. However, his past has caught the attention of Karian Loss, the manipulative Student Council President and Nina Antalk, a Military Arts student and Captain of the 17th Military Arts Platoon, who instantly recognizes his abilities and decides he's the perfect candidate to join her group. However, with a secret past that won't leave him alone and unknown powers beyond normal, Layfon just might not take it.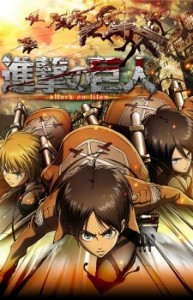 Centuries ago, mankind was slaughtered to near extinction by monstrous humanoid creatures called titans, forcing humans to hide in fear behind enormous concentric walls. What makes these giants truly terrifying is that their taste for human flesh is not born out of hunger but what appears to be out of pleasure. To ensure their survival, the remnants of humanity began living within defensive barriers, resulting in one hundred years without a single titan encounter. However, that fragile calm is soon shattered when a colossal titan manages to breach the supposedly impregnable outer wall, reigniting the fight for survival against the man-eating abominations.
After witnessing a horrific personal loss at the hands of the invading creatures, Eren Yeager dedicates his life to their eradication by enlisting into the Survey Corps, an elite military unit that combats the merciless humanoids outside the protection of the walls. Based on Hajime Isayama's award-winning manga, Shingeki no Kyojin follows Eren, along with his adopted sister Mikasa Ackerman and his childhood friend Armin Arlert, as they join the brutal war against the titans and race to discover a way of defeating them before the last walls are breached. [Written by MAL Rewrite]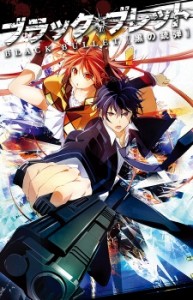 The Gastrea virus spreads like wildfire, causing each infected host to rapidly mutate, gaining new powers and abilities with every stage of development, even while they continue to attack, kill and infect multiple new hosts.
Unable to fight a pandemic enemy that turns defenders into adversaries, the shocked remnants of the human race are forced to retreat into cities surrounded by giant monoliths made of Varanium, one of the few materials that can stop the Gastrea. Now mankind's last hope lies in the Cursed Children: young girls infected with the virus who have managed to retain a hold on their humanity. Paired with a partner, they alone have the strength to take on a Gastrea in one-on-one combat.
But the very thing that gives them power is a ticking time bomb, so even as they protect humanity, they are also feared and shunned. (Source: Sentai Filmworks)
References: MyAnimeList, Wiki, ANN