8 Anime Like Nagi no Asukara [A Lull in the Sea]

Here are my favorite picks for anime like Nagi no Asukara. Keep in my the list is in no particular order. Enjoy the recommendations!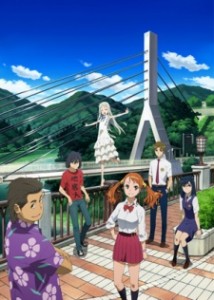 Jinta Yadomi and his group of childhood friends have become estranged after a tragic accident split them apart. Now in their high school years, a sudden surprise forces each of them to confront their guilt over what happened that day and come to terms with the ghosts of their past. (Source: NIS America)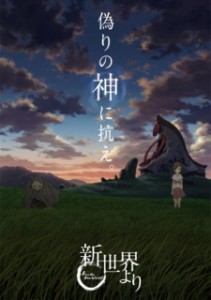 A millennium from now, in Japan, exists a utopia. The protagonist, Saki Watanabe, lives in an idyllic village barred from the outside world. Her world is ruled by the people who possess the "gods' power" of psychokinesis. After finally obtaining her own powers, Saki enters the Zenjin Academy to train along with five other children: Satoru Asahina, Maria Akizuki, Mamoru Itou, Shun Aonuma, and Reiko Amano.
Not all is as it seems, however. In this utopian village, strange rumors about a monstrous cat that abducts children circulate, and students are said to disappear from the academy. The world and its history are much darker than they appear and humanity is on the verge of collapsing. (Source: TV Tropes, edited)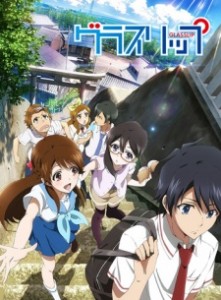 The daughter of a glass artisan family, Fukami Touko, spends relaxed days at a cafe called "Kazemichi" at a friend's house. On the summer vacation of her third year in high school. In front of them appeared a transfer student boy: Okikura Kakeru. He told Touko that he can hear the voices of the future. If someone knew in advance what their future would look like, what would they wish for? While feeling never-before-felt tremors in herself, Touko realises that she has started getting a feeling in her heart which she can't leave alone… (Source: Official website)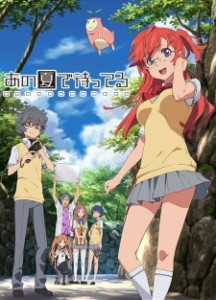 When a group of friends decide to make a movie over a long summer holiday, they end up learning a little about filmmaking and a lot more about each other and themselves. What begins as a simple way to avoid the summer doldrums quickly turns into something much more complex, intimate and revealing, as the maturing relationships between the members of the young cast take on new, and sometimes very unexpected, turns. (Source: Sentai Filmworks)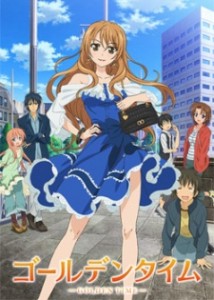 Banri Tada is a newly admitted student at a private law school in Tokyo. However, due to an accident, he lost all of his memories. During his freshman orientation, he encounters another freshman from the same school, Mitsuo Yanagisawa, and they hit it off at once. Without any memory of each other, their lives become more and more intertwined as if set by the hands of fate. But what is their fate, and will it lead to happiness or another memory to forget… (Source: Crunchyroll)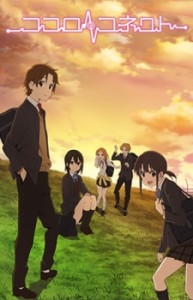 The five members of the Cultural Research Club—Taichi Yaegashi, Iori Nagase, Himeko Inaba, Yui Kiriyama, and Yoshifumi Aoki—encounter a bizarre phenomenon one day when Aoki and Yui switch bodies without warning. The same begins to happen to the other club members, throwing their daily lives into disarray.
At first the five students find some amusement amidst the confusion, but this unwarranted connection also exposes the painful scars hidden within their hearts. As their calm lives are shattered, the relationships between the five students also begin to change… (Source: Crunchyroll, edited)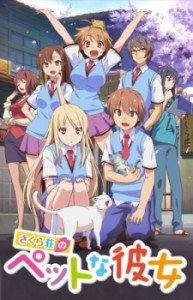 When abandoned kittens and his good conscience force second year Sorata Kanda to move into Suimei High School's infamous Sakura Hall, the satellite dorm and its eccentric, misfit residents turn his life upside down. The decidedly average Sorata finds it difficult to fit in with the bizarre collection of dorm residents like Misaki, an energetic animator; Jin, a playwright playboy; Ryuunosuke, a reclusive programmer; and Chihiro, the dorm manager, art teacher, and party girl.
Sorata's friend Nanami, a second year student and aspiring voice actress, pushes him to find new owners for the many cats so that he can quickly move back into the regular dorms. However, his desire to escape Sakura Hall wavers when the pet-like and infantile second year Mashiro Shiina, a world-class artistic savant looking to become a mangaka, transfers in during the spring trimester and quickly latches onto him.
Supported by each other's quirks, Sorata and Mashiro come out of their shells and trigger change in the lives of those around them. Based on the light novel series of the same name, Sakurasou no Pet na Kanojo explores the fine threads connecting talent, hard work, romance, and friendship with its ensemble cast. [Written by MAL Rewrite]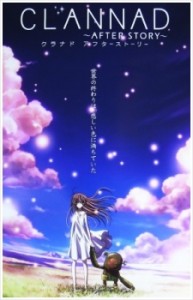 Clannad: After Story, the sequel to the critically acclaimed slice-of-life series Clannad, begins after Tomoya Okazaki and Nagisa Furukawa graduate from high school. Together, they experience the emotional rollercoaster of growing up. Unable to decide on a course for his future, Tomoya learns the value of a strong work ethic and discovers the strength of Nagisa's support. Through the couple's dedication and unity of purpose, they push forward to confront their personal problems, deepen their old relationships, and create new bonds.
Time also moves on in the Illusionary World. As the plains grow cold with the approach of winter, the Illusionary Girl and the Garbage Doll are presented with a difficult situation that reveals the World's true purpose.
Based on the visual novel by Key and produced by Kyoto Animation, Clannad: After Story is an impactful drama highlighting the importance of family and the struggles of adulthood. [Written by MAL Rewrite]
References: MyAnimeList, Wiki, ANN