7 Anime Like NAKAIMO – My Little Sister Is Among Them! [Recommendations]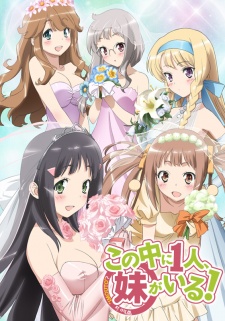 Here are my favorite picks for anime like NAKAIMO – My Little Sister Is Among Them! Keep in mind the list is in no particular order. Enjoy the recommendations!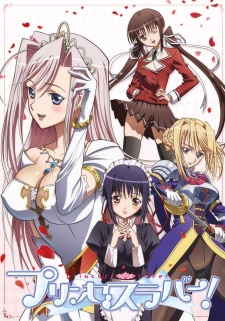 Arima Teppei lost his parents in a traffic accident. His grandfather Isshin adopted him by force and ordered him to succeed the head of Arima Group Corporation. At Shuuhou Gakuen, a high school only for wealthy students, Teppei's new life as a celebrity starts. (Source: MyAnimeList)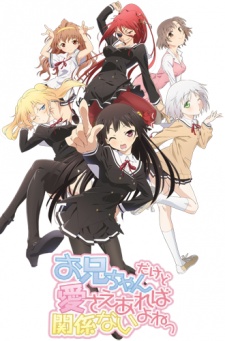 Himenokouji twins Akito and Akiko have finally reunited with each other after separation due to the death of their parents. After six years of living apart they suddenly began to live under the same roof due to Akito's desire to live as a family unit once more. Things were fine at first until Akiko began to express her incestuous love for her older brother, who only sees her as a little sister. (Source: Wikipedia)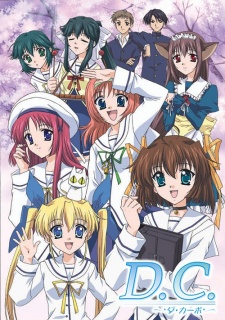 Every year the flowers bloom. Mysterious Cherry Blossoms blooming all over a crescent shaped island. That island is the island of Hatsune…
The main character who goes to Kazami Academy, Asakura Junnichi, has the power to see the dreams of other people in his sleep. He was also taught magic by an old lady that allows him to create sweets.
One day, Junnichi seems to have seen someone's dream again while he was sleeping. Inside that dream, a girl who was a childhood friend of his appeared. But, he was woken up by his sister Asakura Nemu, forcing him to come back to his regular life. Nemu doesn't actually have any blood relation to Junnichi but their bond is deeper than other real brothers and sisters. So deep that it gives the illusion that they're lovers. (Source: AnimeNfo and AniDB)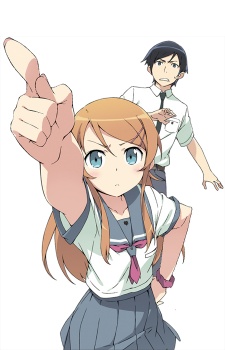 Kyousuke Kousaka, a normal seventeen-year-old high school student, hasn't gotten along with his younger sister, Kirino, in years. For longer than he can remember, Kirino has ignored his comings and goings and looked at him with spurning eyes. It seemed as if the relationship between Kyousuke and his sister, now fourteen, would continue this way forever.
One day, however, Kyousuke finds a DVD case of a magical girl anime entitled Hoshikuzu Witch Meruru (Stardust Witch Meruru), which had fallen into the entranceway of his house. To Kyousuke's surprise, inside the case is a hidden adult video game titled Imouto to Koishiyo! (Love with Little Sister!). Kyousuke attempts to fish out the culprit who dropped the case by bringing up the topic of magical girl anime at the family dinner table. All that comes out is a strong negative reaction from his parents, especially his anti-otaku policeman father.
That night, Kirino bursts into Kyousuke's room and, in perhaps the first conversation she has initiated with him in years, says they "have things to talk about." Kirino brings Kyousuke to her room and shows him an extensive collection of moe anime and lolicon bishoujo games she has been collecting in secret. (Source: Wikipedia)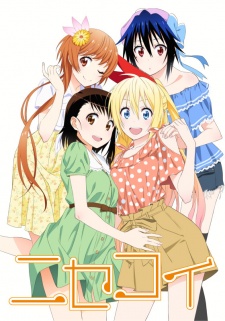 Raku Ichijou, a first-year student at Bonyari High School, is the sole heir to an intimidating yakuza family. Ten years ago, Raku promised his childhood friend that they would get married when they reunite as teenagers. To seal the deal, the girl had given Raku a closed locket, the key to which she took with her when she left him.
Now, years later, Raku has grown into a typical teenager, and all he wants is to remain as uninvolved in his yakuza background as possible while spending his school days alongside his middle school crush Kosaki Onodera. However, when the American Bee Hive Gang invades his family's turf, Raku's idyllic romantic dreams are sent for a toss as he is dragged into a frustrating conflict: Raku is to pretend that he is in a romantic relationship with Chitoge Kirisaki, the beautiful daughter of the Bee Hive's chief, so as to reduce the friction between the two groups. Unfortunately, reality could not be farther from this whopping lie—Raku and Chitoge fall in hate at first sight, as the girl is convinced he is a pathetic pushover, and in Raku's eyes, Chitoge is about as attractive as a savage gorilla. [Written by MAL Rewrite]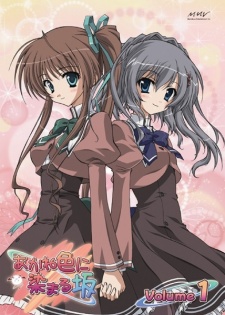 On his way to school, Junichi Nagase saves a girl from danger. Later, due to a misunderstanding, he kisses her. Shocked and disgusted, and without understanding what just happened or why, she screams at him and tells him to "just die!" As it turns out, the girl, Yuuhi Katagiri, is a new transfer student and, much to the surprise of Junichi and his younger sister Minato, their father arranged for Yuuhi to be Junichi's future wife! Of course, getting married to "that perverted idiot" is the absolute last thing Yuuhi wants! Junichi's crazy school life with his tsundere bride-apparent has begun! (Source: Animesuki, edited)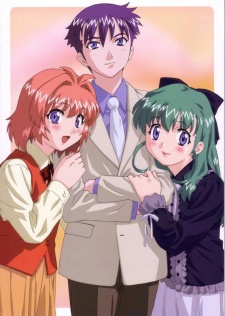 Maiku Kamishiro's past has always been somewhat of a mystery to him. The only clue he has to who his family might be is an old photograph showing two young children, a boy and a girl, playing in a small pool outside of a blue house. In an attempt to find his family, he moves to this blue house and begins working as a programmer. He's living a comfortable life until the day two very different girls show up at his door, both in possession of the same photograph, and both claiming to be his twin. With no way to prove who is a relative and who is a stranger, Maiku allows both girls to move in with him until they know for sure. (Source: ANN)
References: MyAnimeList, Wiki, ANN