7 Anime Like New Prince of Tennis [Recommendations]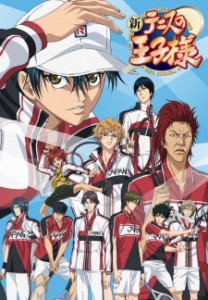 Here are my favorite picks for anime like New Prince of Tennis. Keep in my the list is in no particular order. Enjoy the recommendations!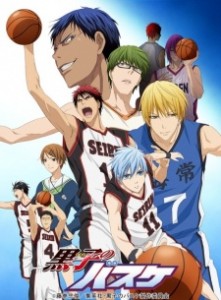 Teikou Junior High School's basketball team is crowned champion three years in a row thanks to five outstanding players who, with their breathtaking and unique skills, leave opponents in despair and fans in admiration. However, after graduating, these teammates, known as "The Generation of Miracles," go their separate ways and now consider each other as rivals.At Seirin High School, two newly recruited freshmen prove that they are not ordinary basketball players: Taiga Kagami, a promising player returning from the US, and Tetsuya Kuroko, a seemingly ordinary student whose lack of presence allows him to move around unnoticed. Although Kuroko is neither athletic nor able to score any points, he was a member of Teikou's basketball team, where he played as the "Phantom Sixth Man," who easily passed the ball and assisted his teammates.
Kuroko no Basket follows the journey of Seirin's players as they attempt to become the best Japanese high school team by winning the Interhigh Championship. To reach their goal, they have to cross pathways with several powerful teams, some of which have one of the five players with godlike abilities, whom Kuroko and Taiga make a pact to defeat.[Written by MAL Rewrite]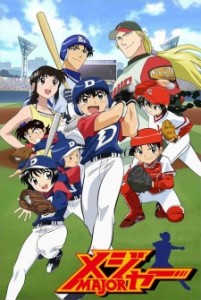 Honda Shigeharu is a Major League batter on the rise. His son Gorou is a Little League pitcher who one day hopes to follow in his father's footsteps. Hoshino Momoko is Gorou's school teacher, and the first woman Shigeharu has been interested in since the death of Gorou's mother. The destines of these three individuals will become intertwined as father and son experience both heartbreak and triumph on the baseball diamond. But when an unspeakable tragedy visits the family, it will take everything they have to pick up the pieces and reclaim their dreams.(Source: ANN)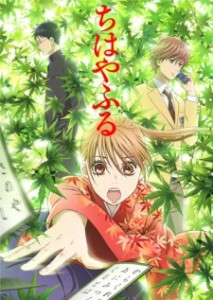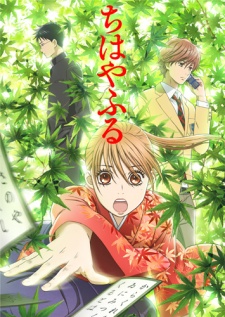 Chihaya Ayase, a strong-willed and tomboyish girl, grows up under the shadow of her older sister. With no dreams of her own, she is contented with her share in life till she meets Arata Wataya. The quiet transfer student in her elementary class introduces her to competitive karuta, a physically and mentally demanding card game inspired by the classic Japanese anthology of Hundred Poets. Captivated by Arata's passion for the game and inspired by the possibility of becoming the best in Japan, Chihaya quickly falls in love with the world of karuta. Along with the prodigy Arata and her haughty but hard-working friend Taichi Mashima, she joins the local Shiranami Society. The trio spends their idyllic childhood days playing together, until circumstances split them up.
Now in high school, Chihaya has grown into a karuta freak. She aims to establish the Municipal Mizusawa High Competitive Karuta Club, setting her sights on the national championship at Omi Jingu. Reunited with the now indifferent Taichi, Chihaya's dream of establishing a karuta team is only one step away from becoming true: she must bring together members with a passion for the game that matches her own.[Written by MAL Rewrite]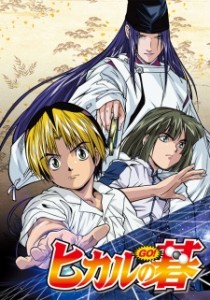 12-year-old Shindou Hikaru is just your average 6th grader. One day, while searching through his grandfather's attic, he comes across an old Go board. Upon touching the Go board, Hikaru is possessed by the spirit of Fujiwara no Sai, and continues to be haunted by him soon after. Sai was once a great Go player, who committed suicide and continued to stay in the world as a spirit desiring only to play Go once again. Finally bending to Sai's pleas, Hikaru allows Sai to play Go through himself, unknowingly attempting the first game with the young prodigy Touya Akira. Time has finally started moving, as Sai's quest for the perfect game, "The Hand of God", is set underway. Based on the manga by Yumi Hotta and Takeshi Obata.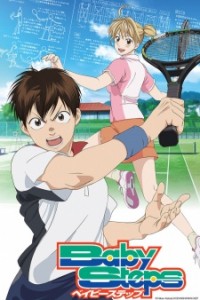 Diligent and methodical honor student Eiichirou Maruo decides to exercise more during the little free time he has available because he is worried about his health. For this reason, after seeing a flyer, he joins the Southern Tennis Club at the beginning of his freshman year.
During his free trial at the club, he meets Natsu Takasaki, another first year student, who is determined on becoming a professional tennis player due to her love for the sport. In contrast, Eiichirou's study-oriented life exists because he believes that it is what he has to do, not because he enjoys it. However, his monotonous days come to an end as the more he plays tennis, the more he becomes fascinated by it.Baby Steps is the story of a boy who makes the most of his hard-working and perfectionist nature to develop his own unique playing style. Little by little, Eiichirou's skills begin to improve, and he hopes to stand on equal footing with tennis' best players.[Written by MAL Rewrite]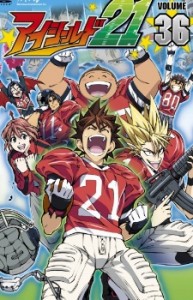 Welcome To the Gridiron of the Damned! Huge hulking bodies throw themselves at each other, while a tiny lithe body runs between them for the goal! No, it's not a game of football, it's Sena Kobayakawa trying to evade the monstrous Ha-Ha brothers down the halls of Deimon High School! But wait! Sena's incredible skills at not getting caught have been spotted by the devilish (possibly actually demonic) captain of the school's embryonic American style football team, and when Sena asks to be the teams manager, he gets thrust onto the field as a running back instead!
But there are two BIG catches: first, to keep the identity of their new "star" player an absolute secret, Yoichi makes Sena wear an opaque visor on his helmet and gives him the alias of "Eyeshield 21." And the second catch? Well, in order to hit his fastest "speed of light" running mode, Sena usually has to be absolutely terrified. Not that THAT will be a problem with the monstrous players that he'll soon find himself running from! The insanity hits the streets when the feet meet the cleats in EYESHIELD 21! (Source: Sentai Filmworks)
Hanamichi Sakuragi, an entering Shohoku high school freshman, holds a record for being rejected by 50 girls during middle school. His nearly 2 meters height and bright red hair causes most students to write him off as a delinquent.
One day, a girl named Haruko Akagi approaches Hanamichi without any fear. When she asks Hanamichi "do you like basketball?" Hanamichi falls head over heels for the girl of his dreams. Without missing a beat, Hanamichi tells her he loves basketball, and the two head to the gymnasium where Hanamichi learns about the slam dunk. He also learns of Rukawa, one of the country's top basketball prospects, also a freshman at Shohoku. (Source: Funimation)
References: MyAnimeList, Wiki, ANN