8 Anime Like No Game No Life
No Game, No Life
ノーゲーム・ノーライフ
(No Game No Life)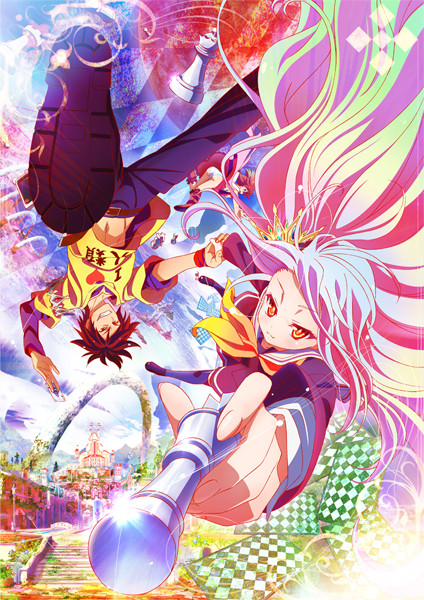 No Game No Life is a surreal comedy that follows Sora and Shiro, shut-in NEET siblings and the online gamer duo behind the legendary username "Kuuhaku." They view the real world as just another lousy game; however, a strange e-mail challenging them to a chess match changes everything—the brother and sister are plunged into an otherworldly realm where they meet Tet, the God of Games. The mysterious god welcomes Sora and Shiro to Disboard, a world where all forms of conflict—from petty squabbles to the fate of whole countries—are settled not through war, but by way of high-stake games. This system works thanks to a fundamental rule wherein each party must wager something they deem to be of equal value to the other party's wager. In this strange land where the very idea of humanity is reduced to child's play, the indifferent genius gamer duo of Sora and Shiro have finally found a real reason to keep playing games: to unite the sixteen races of Disboard, defeat Tet, and become the gods of this new, gaming-is-everything world. (Source: MAL Rewrite)
Below are some anime that are quite similar to No Game, No Life (No Game No Life). Have a look at the recommendations below and what people's thoughts are on these animes.
RELATED ANIMES
Problem children are coming from another world, aren't they?
問題児たちが異世界から来るそうですよ?
(Mondaiji-tachi ga Isekai kara Kuru Sou Desu yo?)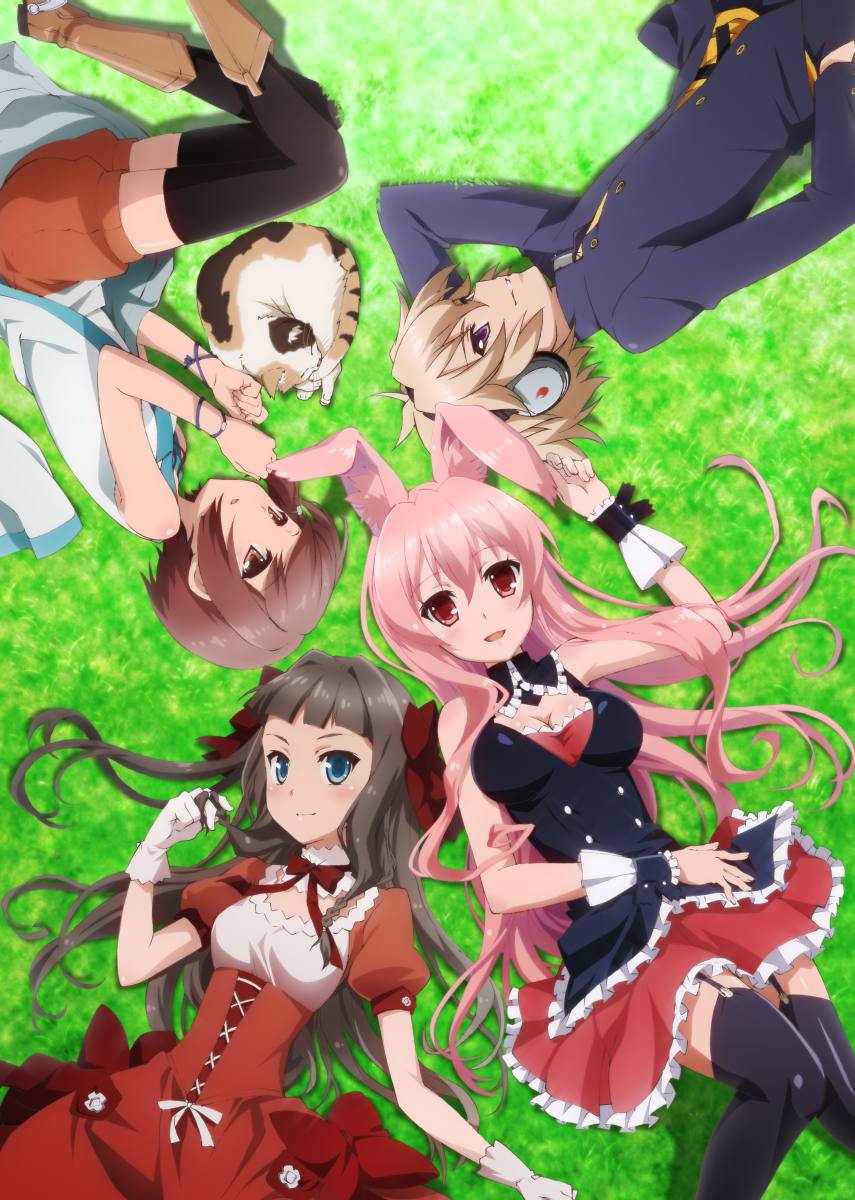 Izayoi Sakamaki, Asuka Kudou, and You Kasukabe are extraordinary teenagers who are blessed with psychic powers but completely fed up with their disproportionately mundane lives—until, unexpectedly, each of them receives a strange envelope containing an invitation to a mysterious place known as Little Garden. Inexplicably dropped into a vast new world, the trio is greeted by Kurousagi, who explains that they have been given a once-in-a-lifetime chance to participate in special high-stakes games using their abilities. In order to take part, however, they must first join a community. Learning that Kurousagi's community "No Names" has lost its official status and bountiful land due to their defeat at the hands of a demon lord, the group sets off to help reclaim their new home's dignity, eager to protect its residents and explore the excitement that Little Garden has to offer. [Written by MAL Rewrite]
Comments for Problem children are coming from another world, aren't they?
Sword Art Online
ソードアート・オンライン
(Sword Art Online)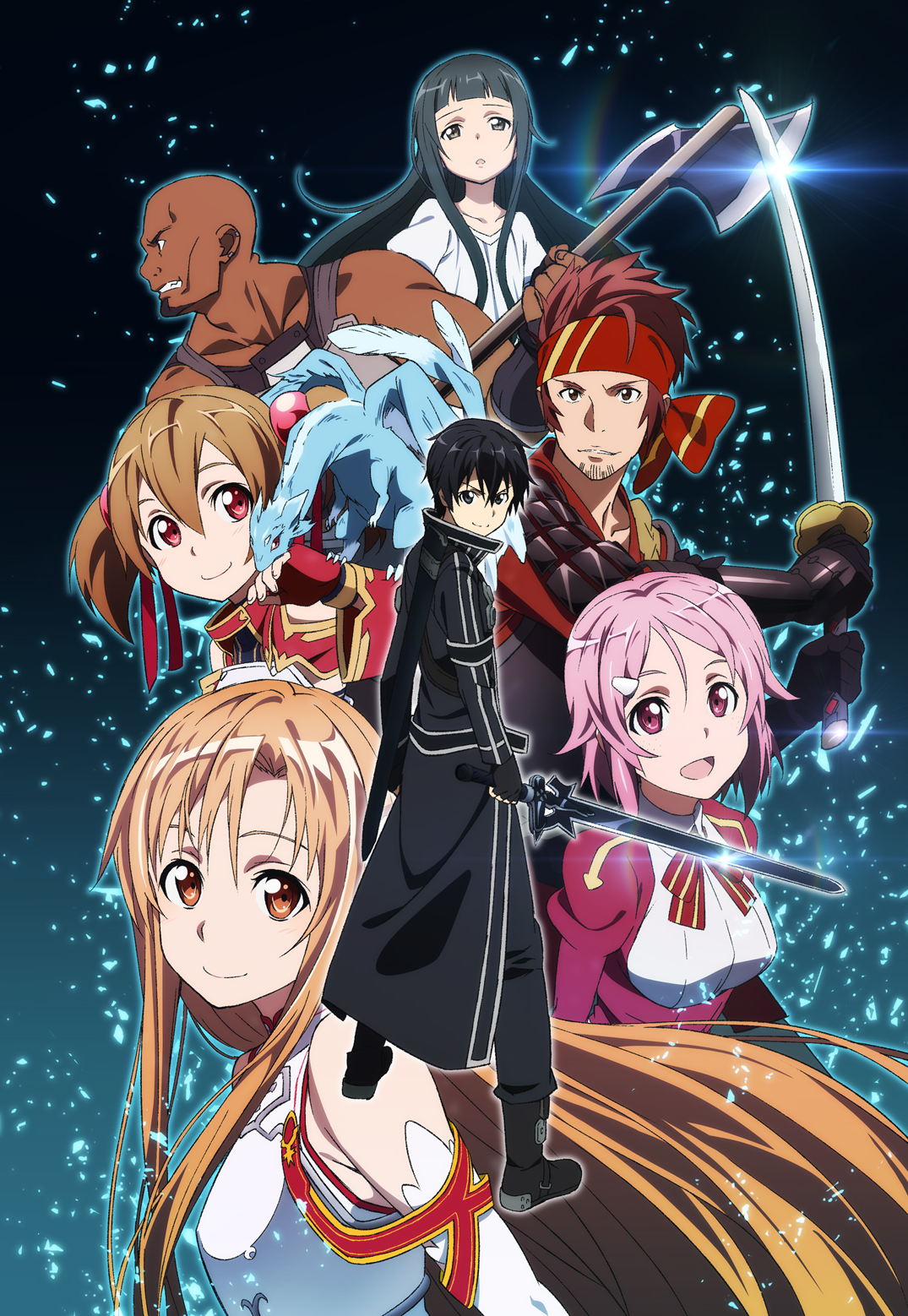 In the year 2022, virtual reality has progressed by leaps and bounds, and a massive online role-playing game called Sword Art Online (SAO) is launched. With the aid of "NerveGear" technology, players can control their avatars within the game using nothing but their own thoughts. Kazuto Kirigaya, nicknamed "Kirito," is among the lucky few enthusiasts who get their hands on the first shipment of the game. He logs in to find himself, with ten-thousand others, in the scenic and elaborate world of Aincrad, one full of fantastic medieval weapons and gruesome monsters. However, in a cruel turn of events, the players soon realize they cannot log out; the game's creator has trapped them in his new world until they complete all one hundred levels of the game. In order to escape Aincrad, Kirito will now have to interact and cooperate with his fellow players. Some are allies, while others are foes, like Asuna Yuuki, who commands the leading group attempting to escape from the ruthless game. To make matters worse, Sword Art Online is not all fun and games: if they die in Aincrad, they die in real life. Kirito must adapt to his new reality, fight for his survival, and hopefully break free from his virtual hell. [Written by MAL Rewrite]
Comments for Sword Art Online
Log Horizon
ログ・ホライズン
(Log Horizon)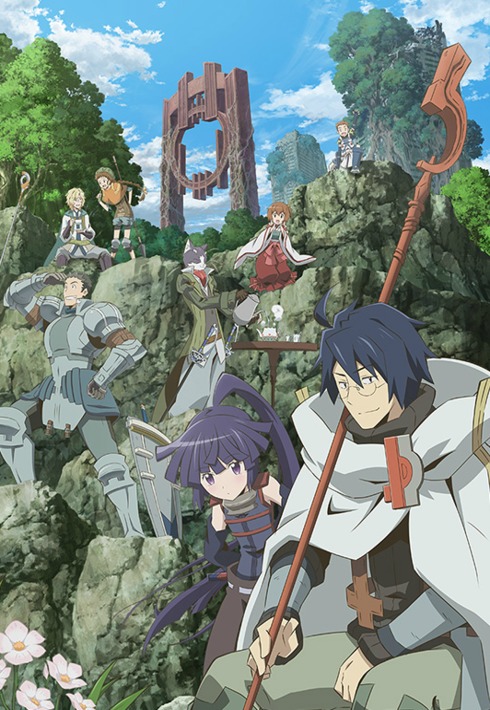 In the blink of an eye, thirty thousand bewildered Japanese gamers are whisked from their everyday lives into the world of the popular MMORPG, Elder Tale, after the game's latest update—unable to log out. Among them is the socially awkward college student Shiroe, whose confusion and shock lasts only a moment as, a veteran of the game, he immediately sets out to explore the limits of his new reality. Shiroe must learn to live in this new world, leading others and negotiating with the NPC "natives" in order to bring stability to the virtual city of Akihabara. He is joined by his unfortunate friend Naotsugu, having logged in for the first time in years only to find himself trapped, and Akatsuki, a petite but fierce assassin who labels Shiroe as her master. A tale of fantasy, adventure, and politics, Log Horizon explores the elements of gaming through the eyes of a master strategist who attempts to make the best of a puzzling situation. [Written by MAL Rewrite]
Code Geass: Lelouch of the Rebellion - Rebellion
コードギアス 反逆のルルーシュⅡ 叛道
(Code Geass: Hangyaku no Lelouch II - Handou)
Type:
movie
Genres:
Sci-Fi, Super Power, School, Military, Mecha, Action
Start Date:
2018-02-10
End Date:
2018-02-10
Episodes:
1
Age Rating:
R -
Comments for Code Geass: Lelouch of the Rebellion - Rebellion
Overlord
オーバーロード
(Overlord)

The final hour of the popular virtual reality game Yggdrasil has come. However, Momonga, a powerful wizard and master of the dark guild Ainz Ooal Gown, decides to spend his last few moments in the game as the servers begin to shut down. To his surprise, despite the clock having struck midnight, Momonga is still fully conscious as his character and, moreover, the non-player characters appear to have developed personalities of their own! Confronted with this abnormal situation, Momonga commands his loyal servants to help him investigate and take control of this new world, with the hopes of figuring out what has caused this development and if there may be others in the same predicament. (Source: MAL Rewrite)
BTOOOM!
BTOOOM!
(Btooom!)
Ryouta Sakamoto is unemployed and lives with his mother, his only real achievement being that he is Japan's top player of the popular online video game, "Btooom!" However, his peaceful life is about to change when he finds himself stranded on an island in the middle of nowhere, with a small, green crystal embedded in his left hand and no memory of how he got there. To his shock, someone has decided to recreate the game he is so fond of in real life, with the stakes being life or death. Armed with a bag full of unique bombs known as "BIM," the players are tasked with killing seven of their fellow participants to obtain their green crystals, used as proof of their victory, in order to return home. Initially condemning any form of violence, Ryouta is forced to fight when he realizes that many of the other players are not as welcoming as they may seem. Teaming up with Himiko, a fellow Btooom! player who turns out to be his in-game wife, they attempt to get off of the island together, slowly coming closer and closer to the truth behind this contest of death. [Written by MAL Rewrite]
KonoSuba: God's Blessing on This Wonderful World!
この素晴らしい世界に祝福を!
(Kono Subarashii Sekai ni Shukufuku wo!)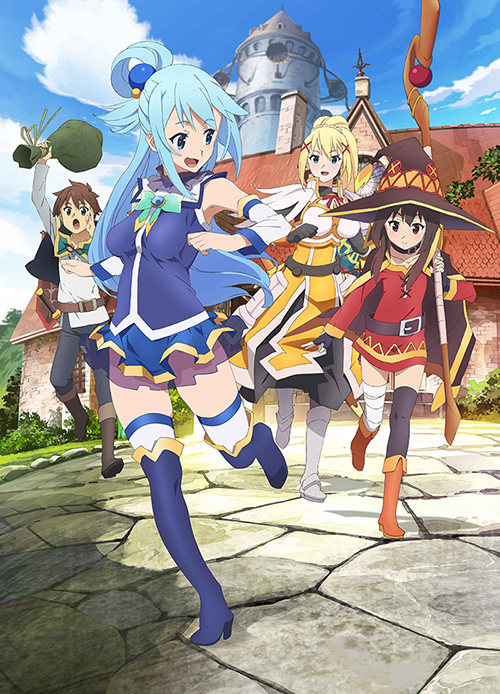 After dying a laughable and pathetic death on his way back from buying a game, high school student and recluse Kazuma Satou finds himself sitting before a beautiful but obnoxious goddess named Aqua. She provides the NEET with two options: continue on to heaven or reincarnate in every gamer's dream—a real fantasy world! Choosing to start a new life, Kazuma is quickly tasked with defeating a Demon King who is terrorizing villages. But before he goes, he can choose one item of any kind to aid him in his quest, and the future hero selects Aqua. But Kazuma has made a grave mistake—Aqua is completely useless! Unfortunately, their troubles don't end here; it turns out that living in such a world is far different from how it plays out in a game. Instead of going on a thrilling adventure, the duo must first work to pay for their living expenses. Indeed, their misfortunes have only just begun! (Source: MAL Rewrite)
Comments for KonoSuba: God's Blessing on This Wonderful World!
Death Parade
デス・パレード
(Death Parade)
After death, there is no heaven or hell, only a bar that stands between reincarnation and oblivion. There the attendant will, one after another, challenge pairs of the recently deceased to a random game in which their fate of either ascending into reincarnation or falling into the void will be wagered. Whether it's bowling, darts, air hockey, or anything in between, each person's true nature will be revealed in a ghastly parade of death and memories, dancing to the whims of the bar's master. Welcome to Quindecim, where Decim, arbiter of the afterlife, awaits! Death Parade expands upon the original one-shot intended to train young animators. It follows yet more people receiving judgment—until a strange, black-haired guest causes Decim to begin questioning his own rulings. (Source: MAL Rewrite)
Comments for Death Parade