8 Anime Like Noragami Recommendations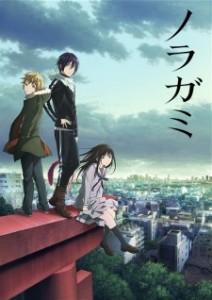 Here are my favorite picks for anime like Noragami. Keep in my the list is in no particular order. Enjoy the recommendations!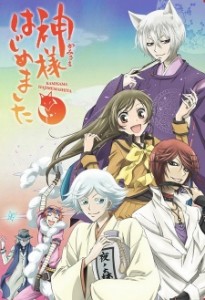 Nanami Momozono is alone and homeless after her dad skips town to evade his gambling debts and the debt collectors kick her out of her apartment. So when a man she's just saved from a dog offers her his home, she jumps at the opportunity. But it turns out that his place is a shrine, and Nanami has unwittingly taken over his job as a local deity!
Nanami has all kinds of new responsibilities she doesn't understand, dangers she's unaware of, and a cranky ex-familiar who's… actually pretty hot. What's a new-fledged godling to do?(Source: Viz Media)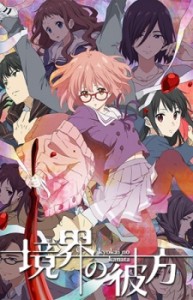 The dark fantasy follows a high school sophomore named Akihito Kanbara. Although the boy appears human, he is half youmu and invulnerable to wounds because he can heal quickly. One day, Akihito meets freshman Mirai Kuriyama when it seems she is about to jump from the school rooftop. Mirai is isolated because of her ability to manipulate blood, which is unique even among members of the spirit world. Disturbing events begin to unfold after Akihito saves Mirai.(Source: ANN)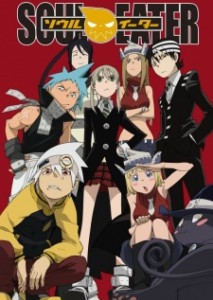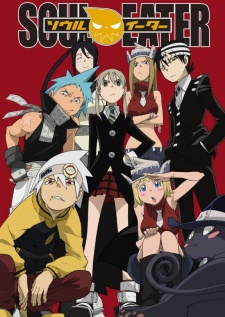 Set in the Shinigami technical school for weapon meisters. The series revolves around 3 groups, each consisting of a weapon meister and a human weapon. Trying to make the latter a "Death Scythe," which is the highest title for a weapon and thus fit for use by the Shinigami, they must collect the souls of 99 evil humans and 1 witch.
Soul Eater revolves around Maka & Soul Eater, Black Star & Tsubaki, and Death the Kid with Patty and Liz Thompson. Besides taking the time to gather souls, these students of Shibusen defend Death City from some of the most powerful of creatures while still attending school and trying to become stronger.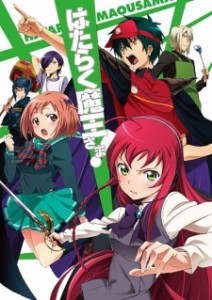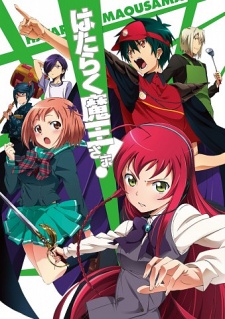 Devil King Sadao is only one step away from conquering the world when he is beaten by Hero Emilia and forced to drift to the other world: modern-day Tokyo. As "conquering the world" are the only skills the Devil King possesses—and are obviously unnecessary in his new situation—he must work as a freeter to pay for his living expenses!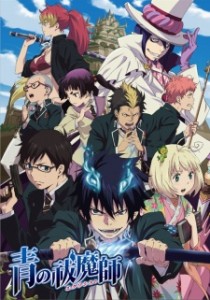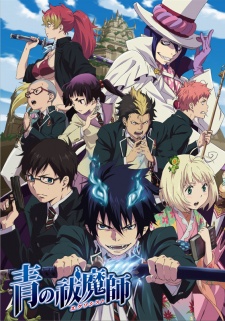 Humans and demons are two sides of the same coin, as are Assiah and Gehenna, their respective worlds. The only way to travel between the realms is by the means of possession, like in ghost stories. However, Satan, the ruler of Gehenna, cannot find a suitable host to possess and therefore, remains imprisoned in his world. In a desperate attempt to conquer Assiah, he sends his son instead, intending for him to eventually grow into a vessel capable of possession by the demon king.
Ao no Exorcist follows Rin Okumura who appears to be an ordinary, somewhat troublesome teenager—that is until one day he is ambushed by demons. His world turns upside down when he discovers that he is in fact the very son of Satan and that his demon father wishes for him to return so they can conquer Assiah together. Not wanting to join the king of Gehenna, Rin decides to begin training to become an exorcist so that he can fight to defend Assiah alongside his brother Yukio.[Written by MAL Rewrite]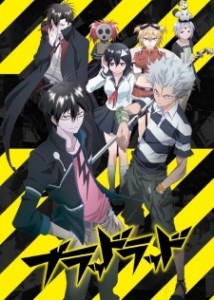 Staz is the vampire boss of a section of the demon world, but he has little interest in human blood. He's more infatuated with Japanese culture. When he learns that Yanagi Fuyumi, a Japanese teenage girl, accidentally wanders into the demon city, he jumps to the occasion. However, while Staz deals with an intruder on his turf, the oblivious Fuyumi is killed by a monster of the same type and becomes a wandering ghost. The disappointed Staz vows to Fuyumi that he will find a way to bring her back to life.(Source: MU, edited)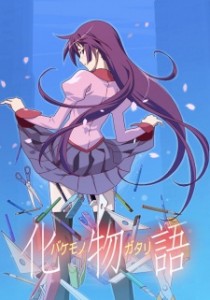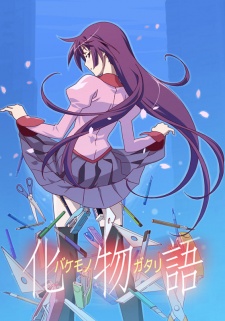 Thanks to Meme Oshino, Koyomi Araragi, a high school student, is able to remain a human after coming across a female vampire. However, since the incident, Koyomi seems to meet girls who have an apparition-related issue. Hitagi Senjougahara doesn't weigh anything. Suruga Kanbaru's left arm resembles that of a monkey's. Nadeko Sengoku was afflicted by curses from her classmates. Mayoi Hachikuji, a young girl who cannot find her way home no matter how many times she tries. Koyomi, a Mr. Nice Guy, ends up helping each and every girl solve her problem with the help of Meme Oshino.(Source: Aniplex)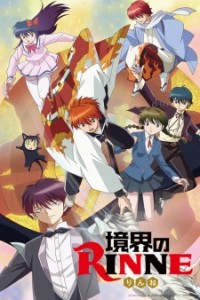 As a child Sakura Mamiya mysteriously disappeared in the woods behind her grandma's home. She returned safe and sound, but since then she has had the power to see ghosts. Now a teenager, she just wishes the ghosts would leave her alone! At school, the desk next to Sakura's has been empty since the start of the school year, then one day her always-absent classmate shows up, and he's far more than what he seems!(Source: MU)
References: MyAnimeList, Wiki, ANN