7 Anime Like Nourin [No-Rin]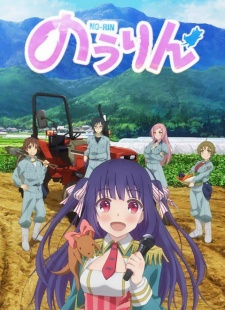 Here are my favorite picks for anime like Nourin. Keep in my the list is in no particular order. Enjoy the recommendations!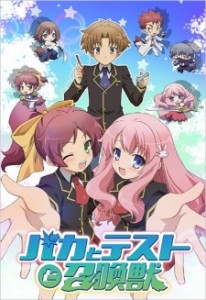 The story centers around Akihisa Yoshii, the "baka" of the title. His academy rigidly divides up the student body into classes based on the results of tests. The prodigies are in the A class with reclining seats complete with air conditioning, but Akihisa is in F class, the lowest rung of the school ladder which is furnished only with low, decrepit tables and worn-out straw tatami mats. A girl named Mizuki Himeji is actually one of the smartest girls in Akihisa's sophomore year, but she had a fever on test day and was pigeonholed into the F class. Besides Mizuki (who Akihisa secretly adores), the F class also has Yuuji Sakamoto, the class president who has been Akihisa's friend and partner-in-crime since the freshman year.
The school happens to have developed experiments to summon fantasy creatures, and Akihisa decides to rally F class to take on the higher-tiered classes and seize their perks. The F class uses the summoned creatures in an all-out battle for school supremacy.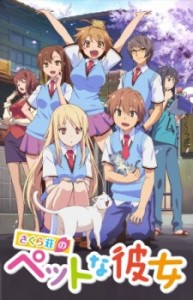 When abandoned kittens and his good conscience force second year Sorata Kanda to move into Suimei High School's infamous Sakura Hall, the satellite dorm and its eccentric, misfit residents turn his life upside down. The decidedly average Sorata finds it difficult to fit in with the bizarre collection of dorm residents like Misaki, an energetic animator; Jin, a playwright playboy; Ryuunosuke, a reclusive programmer; and Chihiro, the dorm manager, art teacher, and party girl.
Sorata's friend Nanami, a second year student and aspiring voice actress, pushes him to find new owners for the many cats so that he can quickly move back into the regular dorms. However, his desire to escape Sakura Hall wavers when the pet-like and infantile second year Mashiro Shiina, a world-class artistic savant looking to become a mangaka, transfers in during the spring trimester and quickly latches onto him.
Supported by each other's quirks, Sorata and Mashiro come out of their shells and trigger change in the lives of those around them. Based on the light novel series of the same name, Sakurasou no Pet na Kanojo explores the fine threads connecting talent, hard work, romance, and friendship with its ensemble cast. [Written by MAL Rewrite]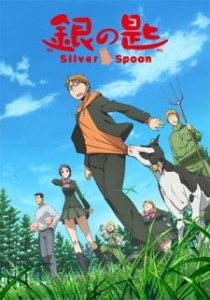 Yugo Hachiken dreams of life separated from his family, so he takes the initiative by enrolling in an agriculture school. He thinks, with his talent in studying, no problems will arise no matter what kind of school he attends. He is proven wrong very quickly. Raised as a city boy, he is forced to uncover the inconvenient truth about agricultural life. Enjoy the story of Hachiken, as he tries to keep up with his new friends, farmers' heirs, who are already accustomed to the harsh world of farming. With no clear goals or understanding of farming life, how will Hachiken survive this new, cruel reality? The story of a sweat, tear, and mud-stained youth begins! (Source: MAL)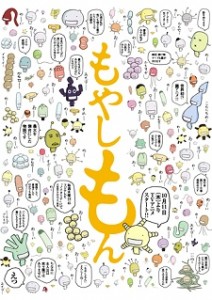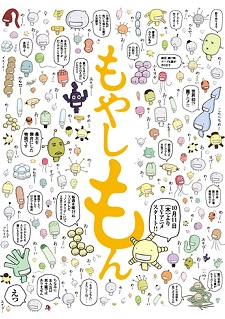 Enter Tadayasu, a freshmen college student who can see and talk to cute, chibi bacteria and other microscopic organisms. It's not all fun and games like it sounds though, because it gets him into all sorts of trouble. Join Tadayasu as he enters his first year at the Agriculture University, what crazy events await him?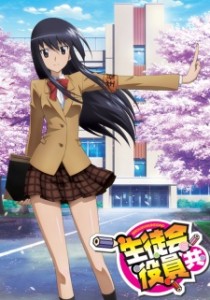 Tsuda Takatoshi is about to begin his first year in Ousai Academy. His decision to enter Ousai was based upon it being close to his home and he paid no heed to the fact he'd be among the first boys to enter the recently gender-integrated school.
On his first trip to school, Takatoshi is surrounded by girls; the train has nothing but girls, the walk to school has nothing but girls and once he finally arrives he is approached by a group of girls and summarily appointed vice-president of the student council and, as expected, he is the only boy there.
Now Takatoshi finds himself surrounded by crazy girls who do nothing but horrify him with their candid conversations about feminine hygiene products and, what's worse, assume he's the worst kind of man, the kind who doesn't clean himself and watches porn all day long.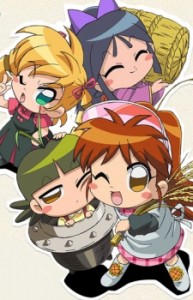 A 3 minute promotional episode of Nougyou Musume, titled Episode 0.  The story centers around Hikari and Hikaru Koshino, two sisters who take care of the paddy they inherited from their parents.  Together, the sisters grow rice and hang out with their friends in the local area.  (Source: Neregate)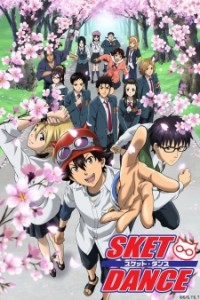 At Kaimei High School, the Living Assistance Club (aka the Sket Brigade) was organized to help students with problems big or small. Most of the time, though, they hang out in their club room, bored, with only a few trivial problems floating in every once in a while. In spite of this, they still throw all their energy into solving these worries. (Source: Crunchyroll)
References: MyAnimeList, Wiki, ANN