10 Anime Like Wolf Girl and Black Prince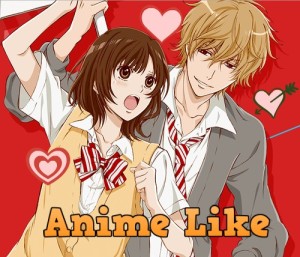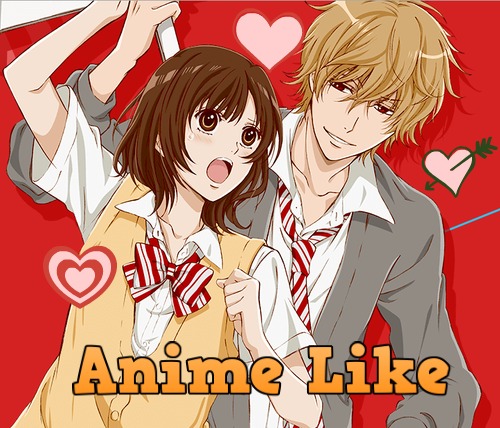 Here are my list of top picks for anime just like Wolf Girl and Black Prince. Keep in mind that the list is in no particular order. Enjoy!
Ao Haru Ride revolves around Futaba, a girl who was in love with a boy named Kō Tanaka in middle school. However, after a misunderstanding, their relationship as friends ends when he transfers schools over summer vacation. In high school, her world is turned around once again when she meets Kō again, this time under the name of Kō Mabuchi.
Similarity:
Both are shoujo high school romcoms.
Both male characters have a twisted personality but that's because of their twisted past.
Both female characters befriend girls who aren't actually their friends. It's just a convenient give-and-take type of relationship.
Misaki Ayuzawa is the first female student council president at a once all-boys school turned co-ed. She rules the school with strict discipline demeanor. But she has a secret—she works at a maid cafe due to her families circumstances. One day the popular A-student and notorious heart breaker Takumi Usui finds out her secret and makes a deal with her to keep it hush from the school in exchange for spending some time with him.
Similarity:
Both have a handsome lead male finding out the deep secret of the female lead and using it to their advantage.
Shizuku Mizutani has learned to deal with life's disappointments by repressing her emotions and trusting no one but herself. She has only one focus and that is academic achievement. Haru Yoshida throws himself at life with every ounce of emotional power he has which would not necessarily be a problem except he deals with deep seated rage issues.
He has seriously hurt several students over the years and consequently everyone is afraid of him. Shizuku sees no point in engaging the world around her and Haru doesn't know how to engage the world around him. All that begins to change when the two first meet and find themselves almost immediately attracted to each other. Their unlikely pairing leads both of them to begin to break out of their lonely, little worlds to see what life really has to offer.
Similarity:
The romance in both stories has an almost immediate entrance, which opens up to a lot of interaction between the characters and hilarities ensues.
The male leads both has more to them than their looks.
In the romantic comedy story, a high school girl named Kotoko finally tells a fellow senior named Naoki that she has loved him from afar since she saw him on their first day of high school. However, Naoki, a haughty "super-ikemen" (handsome male) with smarts and sports talent, rejects her offhand. Fate intervenes when a mild earthquake ruins Kotoko's family house. While the house gets rebuilt, Kotoko and her dad stay at the home of her dad's childhood friend…whose son is Naoki.
Similarity:
The main character has to deal with an asshole crush.
Both eventually start getting closer as the series goes on.
Kinjirō Sakamachi has gynophobia (fear of women), due to his violent mother and sister. Subaru Konoe is the butler of his classmate, Kanade Suzutsuki, and has to dress as a male due to butlers having to be men. When Kinjirō discovers Subaru's secret, Kanade promises to cure Kinjirō of his phobia. Kinjirō and Subaru are forced due to circumstances to spend time together and defend Subaru's secret while trying to cure Kinjirō's fear.
Similarity:
Both are about relationships born from shared secrets
Both have the sadistic type character
Both maintain a comedic and light atmosphere
For 16 years, Tachibana Mei has had no boyfriend and couldn't even make friends. One day she accidentally injures Kurosawa Yamato, the most popular boy in school, but for some reason Yamato takes interest in her and one-sidedly declares her his friend. He even kisses Mei to protect her from a stalker.
Similarity:
The main male character is manipulative against the main female character.
The main female character falls for the male's manipulation.
The main male character is loved by all the girls in the area because of his looks.