19 Anime Like One Piece and Fairy Tail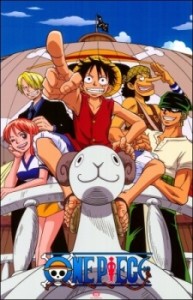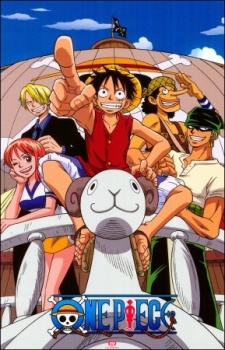 One Piece and Fairy Tail are both very popular adventure type animes. Here are a list of other awesome anime just like One Piece and Fairy Tail that I think you will enjoy very much as well. Some of them are old school anime while others are fairly new.
Bulma is a girl in search of the mystical dragonballs that when brought together grant any wish. In her search she bumps into the owner of one of these balls, a strange boy named Goku. The two then set off together, Bulma in search of the dragonballs and Goku on a quest to become stronger.
Gon Freecs' father abandoned him as a baby in order to become a Hunter, an elite class with a license to go anywhere or do almost anything. Now 12 years old, Gon wishes to follow in his father's footsteps and become a great Hunter. While Gon faces the unexpected challenges the Hunter Examination throws at him, he makes friends with three other candidates: Kurapika, Leorio, and Killua.
Set in the Shinigami technical school for weapon meisters, the series revolves around 3 groups of each a weapon meister and a human weapon. Trying to make the latter a "Death Scythe" and thus fit for use by the Shinigami, they must collect the souls of 99 evil humans and 1 witch.
In a world where the taste and texture of food is extremely important there exist individuals known as Bishoku-ya (luxury food providers) who specialize in the acquisition of rare ingredients and animals. Toriko is one of these hunters and it is his dream to find the most precious foods in the world and create the ultimate dinner course. As one of the most skilled hunters in the world he is regularly hired by restaurants and the rich to seek out new ingredients and rare animals.
A man with inhuman ability, he utilizes his incredible strength and knowledge of the animal kingdom to capture ferocious, evasive and rare beasts to further his final goal, the ultimate dinner course composed of the most delicious food in the world. He is currently accompanied by a weak and timid chef who, inspired by Toriko's ambition, travels with him to improve his culinary skills and find rare ingredients.
Kousuke Ueki, a student of the Hinokuni Junior High School, is picked by a God Candidate, Koba-sen, to participate in a competition where people battle out to become God and only the strongest will prevail. Embodied with the ability to turn garbage into trees, Kousuke will be joining in the battle against other junior high school students in this selection. This sets the premise for the earth-friendly battle where the students will pit their powers against the rest.
Twenty years ago, Edo-period Japan suffered a great cultural shock—the aliens called Amanto invaded the Earth, overpowered the nation's government, and outlawed the carrying of swords by the once proud samurai. Moreover, the aliens took the people's jobs and are currently running Japan as a sweatshop using the natives as laborers. In this strange new era are Gintoki Sakata, an eccentric samurai whose personal trademarks are his naturally permed silver hair, his love of anything sweet, and his addiction to Shonen Jump; Shinpachi Shimura, the teenaged heir of the Kakido-Ryu style; and Kagura, an incredibly strong alien girl from the powerful Yato clan.
The trio are self-employed in an odd jobs shop called Yoruzuya Gin-chan, which offers to do almost anything for a price, from finding lost kittens to saving the world. Unfortunately, the jobs rarely go as planned, or pay enough to cover the pain and suffering the employees encounter—never mind their rent.

In their closed-off underground village, Kamina and Simon chafe at the limits imposed by the village elder. Yet all this will change, when Simon stumbles across a fantastic device—just as the village's peace is broken by a violent intrusion.
In a fantastic middle-age world where slavery is very common, there are mysterious tall towers named "Dungeon" which mysteriously appeared out of nowhere fourteen years before the story line. Someone who conquers a Dungeon becomes very powerful and wealthy. Our hero Ali Baba is a teenager who works for merchants to support himself. He dreams for conquering a lot of Dungeons and becoming a very rich person. One day, he comes across with a strange young boy named Aladdin who carries a mystical flute with supernatural powers in it. Ali Baba and Aladdin agree to travel their first Dungeon together.
After losing their mother, Alphonse and Edward Elric attempt to bring her back using the forbidden science of human alchemy. However, alchemy operates on the theory of equivalent trade, and breaking the human alchemy taboo carries a heavy price. Ed loses his leg, and Al loses his body. Ed is able to seal Al's soul inside of a huge suit of armor, at the cost of his arm. Years later, Ed (now with two mechanical limbs) and Al (still trapped in the armor) leave their childhood home, each brother concerned with the other's happiness.
Ed, who has a natural talent and skill for alchemy, becomes nationally certified and is soon known everywhere as the "Fullmetal Alchemist." Their true objective is to search for any information on the fabled Philosopher's Stone, hoping it will allow them to regain their old bodies. All of their hopes rest with this mythical stone, which may not even exist at all. However, the brothers soon learn that they are not the only ones after the powerful stone.
Reference: ANN, MyAnimeList, Wiki