8 Anime Like One Punch Man [Recommendations]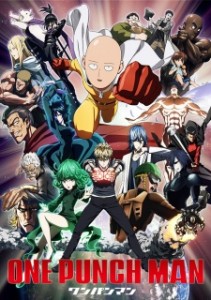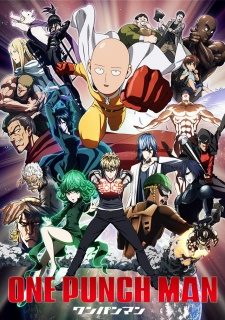 This anime is funny and really reminds me of Dragon Ball Z. Anyways, here are my favorite picks for anime like One Punch Man. The list is in no particular order. Enjoy!
Tentai Senshi Sunred is a powerful, battle tested hero of many years. He has sold his super bike, which is seen in the opening credits. Now he smokes a lot, is effectively unemployed, and lives by the grace of his girlfriend, Kayoko Uchida. His arch enemies in the Evil Florsheim Army are still trying to take over the world. Under the direction of their local leader, Vamp, they help members of the community, run a cooking show, assist Kayoko Uchida whenever possible, and try to attack the ever powerful Sunred. All in all, a light parody of the Japanese hero genera.
In a world where magic is not a fairy tale but has existed for one hundred years siblings Tatsuya and Miyuki Shiba prepare to begin their studies at the elite Private Magic University Affiliated High School (Magic High School for short). Entering on different levels of the academic spectrum the two turn the once peaceful campus into a chaotic one.
Tokyo is flooded with countless heroes — chōjin — during the time of "apotheosis." Their origin stories are all different. While some were altered by evil organizations, others came from space, magical worlds, or are fairies from ancient times or robots. But the Japanese government could not simply close its eyes as these superheroes ran rampant.
Izayoi Sakamaki, Asuka Kudou, and You Kasukabe are three "special" teenagers, who want something different than their current lives. Suddenly, they receive invitations to a world called "Little Garden" from Black Rabbit and get transported to where a completely new world filled with adventure and challenges await them and will put their "gifts" to the test.
Sternbild City is home to people called "Next," who use their special abilities to protect the people as superheroes. These heroes solve cases and save lives so they can wear sponsor logos or acquire "hero points." Their activities are documented on the popular program "Hero TV," which picks the "King of Heroes" in a yearly ranking. The veteran hero Wild Tiger has always preferred to work alone, but now he's been assigned the rookie Barnaby Brooks Jr., who has a different perspective on being a superhero.
Male model Masayoshi Hazama decides to become a superhero, despite having no superpowers or the technology to create a high-powered suit. He becomes the hero, Samurai Flamenco and begins to fight crime in the name of justice. Police officer Hidenori Goto finds out about Samurai Flamenco and his real identity by a twist of fate, which leads to him getting involved into lots of trouble. Nonetheless, these two young men will come face to face with hardships of being crime-fighters while discovering what it truly means to be a hero of justice.
Twenty years ago, Edo-period Japan suffered a great cultural shock—the aliens called Amanto invaded the Earth, overpowered the nation's government, and outlawed the carrying of swords by the once proud samurai. Moreover, the aliens took the people's jobs and are currently running Japan as a sweatshop using the natives as laborers.
In this strange new era are Gintoki Sakata, an eccentric samurai whose personal trademarks are his naturally permed silver hair, his love of anything sweet, and his addiction to Shonen Jump; Shinpachi Shimura, the teenaged heir of the Kakido-Ryu style; and Kagura, an incredibly strong alien girl from the powerful Yato clan. The trio are self-employed in an odd jobs shop called Yoruzuya Gin-chan, which offers to do almost anything for a price, from finding lost kittens to saving the world. Unfortunately, the jobs rarely go as planned, or pay enough to cover the pain and suffering the employees encounter—never mind their rent.
Last but not least…
Dragon Ball Z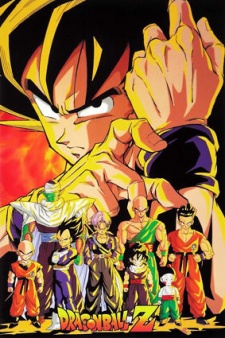 Goku is back with his new son, Gohan, but just when things are getting settled down, the adventures continue. Whether he is facing enemies such as Frieza, Cell, or Buu, Goku is proven to be an elite of his own and discovers his race, Saiyan and is able to reach Super Saiyan 3 form. He meets many new people, gaining allies and well as enemies, as he still finds time to raise a family and be the happy-go-lucky Saiyan he is.
Source: Wiki, MyAnimeList, ANN