7 Anime Like Orefuro, Merman in my Tub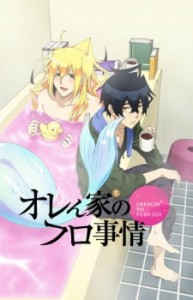 Here are my favorite picks for anime like Orefuro, Merman in my Tub. Keep in my the list is in no particular order. Enjoy the recommendations!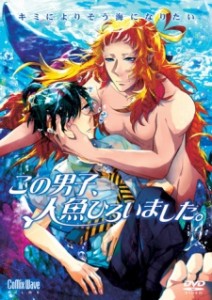 *The Second OVA of Kono Dan series.
They say look before you leap and make sure you can swim before you go in the deep water, but when a picture of his late grandfather falls into the ocean, Shima jumps in after it without thinking. Nearly drowning as a result, he is instead saved by a very perfect stranger… one whose strangeness extends to only being human from the waist up!
For Shima, who's always felt like a fish out of water himself, it's more than just a revelation, and the young man and merman quickly begin to bond in ways neither anticipated. And yet, it's going to be far from easy sailing. After all, Shima and Isaki aren't just from opposite sides of the tracks, they're from entirely divergent species, and swimming in separate gene pools may make maintaining a long term relationship a whole different kettle of fish! (Source: Sentai Filmworks)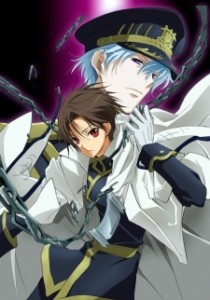 Barsburg Empire's Military Academy is known for training elites who bring victory to the empire. Students of the academy freely utilize an ability called "Zaiphon" to fight, while the types of Zaiphon usable depends on the nature of the soldier.
Teito Klein, a student at the academy, is one of the most promising soldiers produced. Although ridiculed by everyone for being a sklave (German for slave) with no memories of his past, he is befriended by a fellow student called Mikage. While preparing for the final exam, Teito uncovers a dark secret related to his past. When an attempt to assassinate Ayanami, a high-ranking official who killed his father, fails, Teito is locked away awaiting punishment.
Only wanting the best for Teito, Mikage helps him escape. Teito ends up at the 7th District Church where he is taken in by the bishops. It is here that Teito attempts to evade the grasp of Ayanami and the Military, so he can rediscover his memories and learn why he is the person that can change the fate of the world. [Written by MAL Rewrite]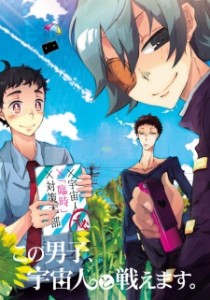 When aliens suddenly invade the world, Earth seems to be fighting a losing battle until Arikawa, one of the defense command staff, accidentally discovers a young man lying on a hill. Tests soon prove the impossible: this one teenager, Kakashi, has the power to defeat the attackers! Unfortunately, Kakashi has also lost his memory, and with it the knowledge of how to actually use his power. Moving Kakashi in with himself and his own commander, Shiro, Arikawa accidentally starts a strange triangle of emotions and relationships. A triangle that threatens the fate of the planet as Kakashi begins to question his own motivations! (Source: Sentai Filmworks)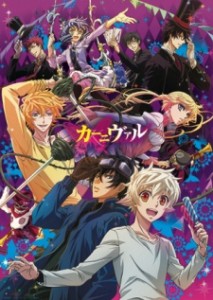 Nai searches for someone important to him, with only an abandoned bracelet as a clue. Gareki steals and pick-pockets to get by from day to day. The two meet in a strange mansion where they are set-up, and soon become wanted criminals by military security operatives. When Nai and Gareki find themselves desperate in a hopeless predicament, they encounter none other than the country's most powerful defense organization—"Circus"!! (Source: OneManga)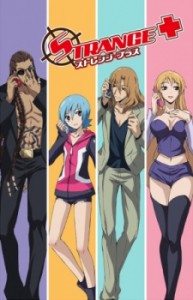 Kou comes to a slum neighborhood in search of his elder brother Takumi and finds him to have become the head of a private detective firm. Kou is drafted by Takumi to do errands and chores in the detective firm, and they come to meet various interesting people… (Source: MAL News)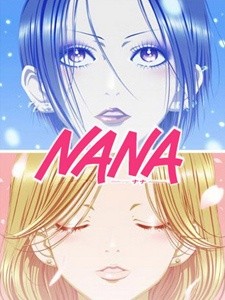 Nana Komatsu is a helpless, naïve twenty-year-old who easily falls in love and becomes dependent and clingy to those around her. Even though she nurses ambitious dreams of removing herself from her provincial roots and finding her true calling, she ends up traveling to Tokyo with the humble reason of chasing her current boyfriend Shouji Endo.
Nana Osaki, on the other hand, is a proud, enigmatic punk rock vocalist from a similarly rural background, who nurtures the desire to become a professional singer. Putting her career with a fairly popular band (and her passionate romance with one of its former members) firmly behind her, she boards the same train to Tokyo as Nana Komatsu.
Through a fateful encounter in their journey toward the metropolis, the young women with the same given name are brought together, sparking a chain of events which eventually result in them sharing an apartment. As their friendship deepens, the two attempt to support each other through thick and thin, their deeply intertwined lives filled with romance, music, challenges, and heartbreaks that will ultimately test their seemingly unbreakable bond. [Written by MAL Rewrite]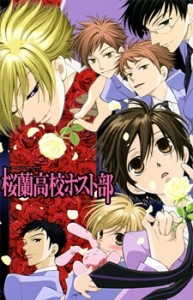 Haruhi Fujioka is a bright scholarship candidate with no rank or title to speak of—a rare species at Ouran High School, an elite academy for students of high pedigree. When she opens the door to Music Room #3 hoping to find a quiet place to study, Haruhi unexpectedly stumbles upon the Host Club. Led by the princely Tamaki, the club—whose other members include the "Shadow King" Kyouya, the mischievous Hitachiin twins, and the childlike Haninozuka "Honey" and his strong protector Mori—is where handsome boys with too much time on their hands entertain the girls in the academy.
In a frantic attempt to remove herself from the hosts, Haruhi ends up breaking a vase worth eight million yen and is forced into becoming the eccentric group's general errand boy to repay her enormous debt. However, thanks to her convincingly masculine appearance, her naturally genial disposition toward girls, and fascinating commoner status, she is soon promoted to full-time male host and plunged headlong into a glitzy whirlwind of elaborate cosplays, rich food, and exciting shenanigans that only the immensely wealthy Ouran Host Club can pull off. [Written by MAL Rewrite]
References: MyAnimeList, Wiki, ANN