7 Anime Like Outbreak Company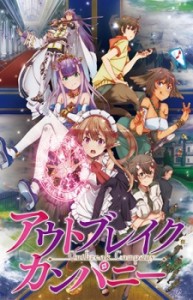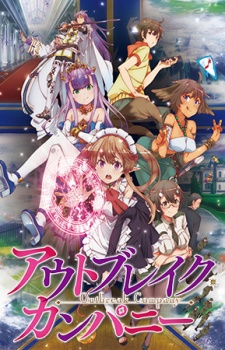 Here are my favorite picks for anime like Outbreak Company. Keep in my the list is in no particular order. Enjoy the recommendations!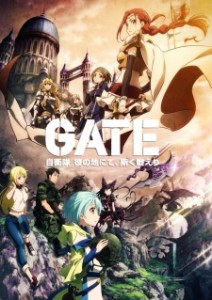 In August of 20XX, a portal to a parallel world, known as the "Gate," suddenly appeared in Ginza, Tokyo. Monsters and troops poured out of the portal, turning the shopping district into a bloody inferno.
The Japan Ground-Self Defence Force immediately took action and pushed the fantasy creatures back to the "Gate." To facilitate negotiations and prepare for future fights, the JGSDF dispatched the Third Reconnaissance Team to the "Special Region" at the other side of the Gate.
Youji Itami, a JSDF officer as well as a 33-year-old otaku, was appointed as the leader of the Team. Amid attacks from enemy troops the team visited a variety of places and learnt a lot about the local culture and geography.
Thanks to their efforts in humanitarian relief, although with some difficulties they were gradually able to reach out to the locals. They even had a cute elf, a sorceress and a demigoddess in their circle of new friends. On the other hand, the major powers outside the Gate such as the United States, China, and Russia were extremely interested in the abundant resources available in the Special Region. They began to exert diplomatic pressure over Japan.
A suddenly appearing portal to an unknown world—to the major powers it may be no more than a mere asset for toppling the international order. But to our protagonists it is an invaluable opportunity to broaden knowledge, friendship, and ultimately their perspective towards the world. (Source: Baka-Tsuki)
No Game No Life is a surreal comedy that follows Sora and Shiro, shut-in NEET siblings and the online gamer duo behind the legendary username "Kuuhaku." They view the real world as just another lousy game; however, a strange e-mail challenging them to a chess match changes everything—the brother and sister are plunged into an otherworldly realm where they meet Tet, the God of Games.
The mysterious god welcomes Sora and Shiro to Disboard, a world where all forms of conflict—from petty squabbles to the fate of whole countries—are settled not through war, but by way of high-stake games. This system works thanks to a fundamental rule wherein each party must wager something they deem to be of equal value to the other party's wager. In this strange land where the very idea of humanity is reduced to child's play, the indifferent genius gamer duo of Sora and Shiro have finally found a real reason to keep playing games: to unite the sixteen races of Disboard, defeat Tet, and become the gods of this new, gaming-is-everything world. [Written by MAL Rewrite]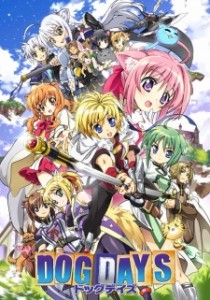 Republic of Biscotti faces a predicament by the invasion of Galette Leo Knights. In order to save the country, Princess Milchore summons a "hero" from the outer world. Cinque, a junior high school boy living on the Earth, is chosen as the hero.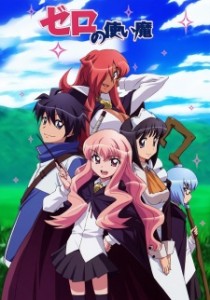 Louise is a magician at the Tristein Academy, dubbed with the nickname "Zero Louise" due to her inability to effectively use her magic properly, resulting in zero successes. An upcoming test at her academy requires her to summon a familiar, a servant and partner to support her as a magician. Despite desiring a familiar that would be superior to her constantly mocking classmates, Louise ends up summoning Hiraga Saito, your average Japanese boy. Even with Louise and Saito both unwilling to accept each other, they have no choice. Louise cannot attempt another summoning and Saito cannot return to Japan, and so their life together begins. Based on the novel by Noboru Yamaguchi.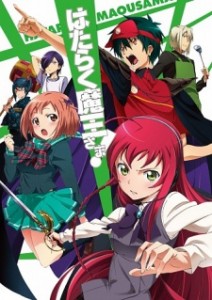 Devil King Sadao is only one step away from conquering the world when he is beaten by Hero Emilia and forced to drift to the other world: modern-day Tokyo. As "conquering the world" are the only skills the Devil King possesses—and are obviously unnecessary in his new situation—he must work as a freeter to pay for his living expenses!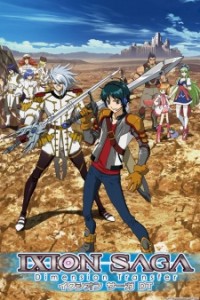 The game and anime follow Kon Hokaze, a boy who embarks on a journey from our world to an alternate world known as Mira, which is full a mysterious energy known as Alma. After saving Princess Ecarlate from attackers, he soon finds himself in the middle of a struggle around Alma.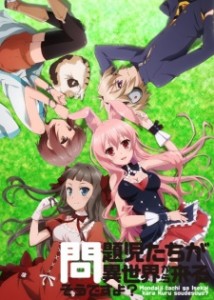 Izayoi Sakamaki, Asuka Kudou, and You Kasukabe have tremendous psychic powers and are bored with the regular world. An envelope arrives for each person, and when each opens their envelope, they are stunned to see the scenery around them change to a world they had never encountered before. They've been summoned by the Black Rabbit to help the community "No Name" to overthrow the Devil King. (Source: Crunchyroll)
References: MyAnimeList, Wiki, ANN