7 Anime Like Persona 4 The Animation [Recommendations]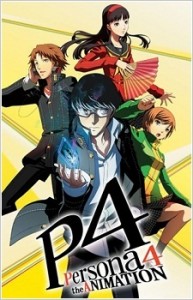 Here are my favorite picks for anime like Persona 4 The Animation. Keep in my the list is in no particular order. Enjoy the recommendations!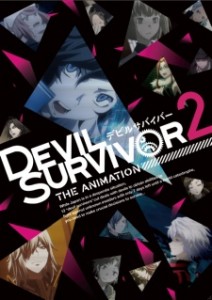 Mysterious invaders called the Septentriones arrive in Japan and begin attacking the country on a Sunday. To fight back, the heroes in Devil Survivor 2 signed a pact with the devil to become the Thirteen Devil Messengers. The Septentriones show up at least once a day and you have a time limit of seven days to defeat them.(Source: Megami Tensei Wikia)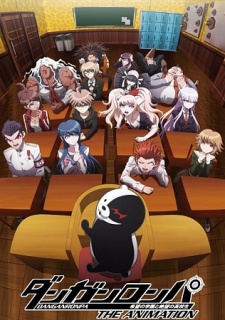 Hope's Peak Academy is an elite high school that accepts only the most talented students. Individuals who successfully enroll receive their own unique titles, suitably reflective of their skills and traits. Of the fifteen candidates admitted to the peculiar school that year, Makoto Naegi is a completely ordinary individual who has been accepted by sheer chance, with the title of "Ultimate Lucky Student."
Naegi and his fellow classmates are initially ecstatic to be chosen to study at this prestigious institution, but these feelings of happiness are short-lived. They are soon confronted by Monokuma, the principal and resident bear, who traps them inside the school. The pupils' hopes of escape and graduation hinge on one of them successfully murdering one of their peers without being discovered. However, if the killer is caught, he or she will be executed, and the remaining survivors will be left to continue the deathmatch until only a single victor remains.[Written by MAL Rewrite]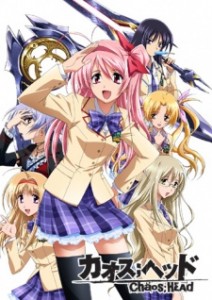 Shibuya, Japan, 2008. Takumi Nishijou, a high school student at the Private Suimei Academy, one day hears about the 'New Gen' murders that have been occurring around the city. Although dismissing the subject because it doesn't involve him, Takumi begins to experience strange mishaps around him, from a horrific picture he received while on his PC, to a mysterious Pink-Haired girl standing at a murder scene.
From there on Takumi struggles to cope with the events unfolding around him, and is soon unaware of what is real or a delusion. As his fate opens up before him, the perpetrator behind the 'New Gen' events attempts to find him, leading him into a world where nothing is as it seems. (Source: MyAnimeList)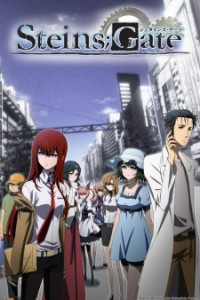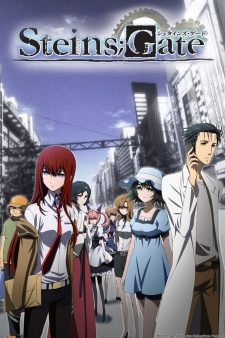 The self-proclaimed mad scientist Rintarou Okabe rents out a room in a rickety old building in Akihabara, where he indulges himself in his hobby of inventing prospective "future gadgets" with fellow lab members: Mayuri Shiina, his air-headed childhood friend, and Hashida Itaru, a perverted hacker nicknamed "Daru." The three pass the time by tinkering with their most promising contraption yet, a machine dubbed the "Phone Microwave," which performs the strange function of morphing bananas into piles of green gel.
Though miraculous in itself, the phenomenon doesn't provide anything concrete in Okabe's search for a scientific breakthrough; that is, until the lab members are spurred into action by a string of mysterious happenings before stumbling upon an unexpected success—the Phone Microwave can send emails to the past, altering the flow of history.Adapted from the critically acclaimed visual novel by 5pb. and Nitroplus, Steins;Gate takes Okabe through the depths of scientific theory and practicality. Forced across the diverging threads of past and present, Okabe must shoulder the burdens that come with holding the key to the realm of time.[Written by MAL Rewrite]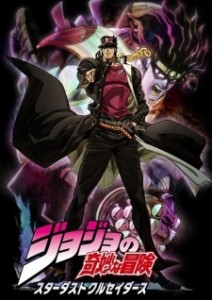 In a Japanese jail sits 17-year-old Joutarou Kuujou: punk, fighter, delinquent and possessed by a force beyond his control! Around the world, evil spirits are awakening: "Stands," monstrous invisible creatures which give their bearers incredible powers. To save his mother's life, Joutarou must tame his dark forces and travel around the world to Cairo, Egypt, where a hundred-year-old vampire thirsts for the blood of his family. But the road is long, and an army of evil Stand Users wait to kill JoJo and his friends. (Source: VIZ Media)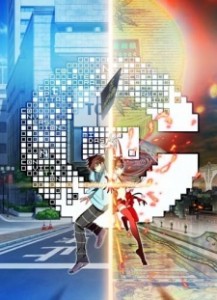 The Japanese government was rescued from the brink of financial collapse by the Sovereign Wealth Fund. For its citizens, however, life has not improved and unemployment, crime, suicide, and despair are rampant. Kimimaro, raised by his maternal aunt after the disappearance of his father and the death of his mother, is a scholarship student whose only dream is to live a stable, ordinary life. One day he meets a man who offers him a large sum of money if he will allow his "future" to be held as collateral. From then on his fate is radically altered as he's drawn into a mysterious realm known as the Financial District, where he must compete in weekly tournaments called "deals" in order to keep his money and avoid losing his future. (Source: Wikipedia)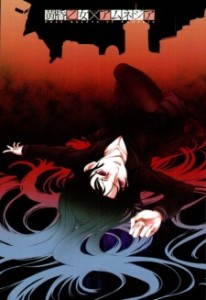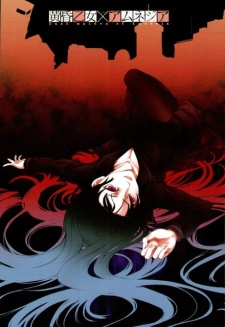 Seikyou Private Academy, built on the intrigue of traditional occult myths, bears a dark past—for 60 years, it has been haunted by a ghost known as Yuuko, a young woman who mysteriously died in the basement of the old school building. With no memory of her life or death, Yuuko discreetly founds and heads the Paranormal Investigations Club in search of answers.
After a chance meeting leads Yuuko to cling to diligent freshman Teiichi Niiya, who can see the quirky ghost, they quickly grow close, and he decides to help her. Along with Kirie Kanoe, Yuuko's relative, and the oblivious second year Momoe Okonogi, they delve deep into the infamous Seven Mysteries of the storied school.Tasogare Otome x Amnesia tells a unique tale of students who work together to shed light on their school's paranormal happenings, all the while inching closer to the truth behind Yuuko's death.[Written by MAL Rewrite]
References: MyAnimeList, Wiki, ANN