8 Anime Like Ping Pong The Animation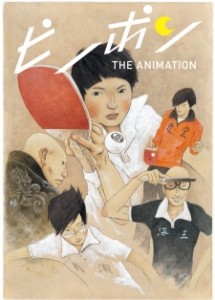 Here are my favorite picks for anime like Ping Pong The Animation. Keep in my the list is in no particular order. Enjoy the recommendations!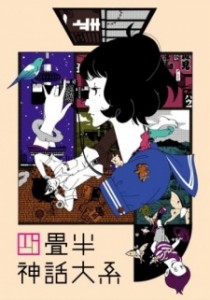 One autumn evening at a mysterious ramen stand behind the Shimogamo Shrine, a lonely third-year college student bumps into a man with an eggplant-shaped head who calls himself a god of matrimony. Meeting this man causes the student to reflect upon his past two years at college—two years bitterly spent trying to break up couples on campus with his only friend Ozu, a ghoulish-looking man seemingly set on making his life as miserable as possible. Resolving to make the most out of the rest of his college life, the student attempts to ask out the unsociable but kind-hearted underclassman Akashi, yet fails to follow through, prompting him to regret not living out his college life differently. As soon as this thought passes through his head, however, he is hurtled through time and space to the beginning of his years at college and given another chance to live his life.
Surreal, artistic, and mind-bending, Yojouhan Shinwa Taikei chronicles the misadventures of a young man on a journey to make friends, find love, and experience the rose-colored campus life he always dreamed of. [Written by MAL Rewrite]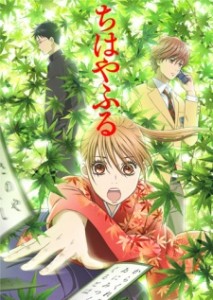 Chihaya Ayase is a frank and ebullient girl who becomes fascinated by the obscure world of competitive karuta, a card game based on Japanese poetry. Introduced to the aggressive style of the game by a quiet and thoughtful elementary school classmate named Arata Wataya, the two quickly become close friends. They start playing as a group with Taichi Mashima, Chihaya's smart and athletic childhood friend, until they have to part ways during their middle school years due to several circumstances. As their high school life begins, they meet once again. (Source: ANN)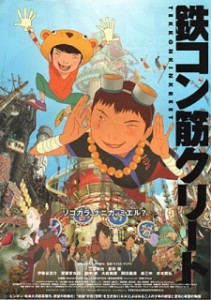 Black and White are two orphans who roam the streets of Treasure Town, beating down any thug or yakuza who gets in their way. When mysterious foreign entrepreneurs appear with the intention of tearing down Treasure Town and replacing it with an amusement park, Black and White face their greatest adversaries yet. It is up to the destructive Black to save the fate of the city and up to the gentle White to save Black from his own dark nature.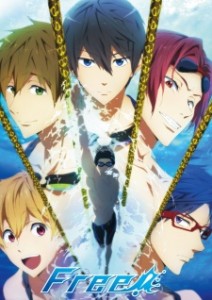 The story revolves around Haruka Nanase, a boy who has always loved to be immersed in water, and to swim in it. Before graduating from elementary school, he participated in a swimming tournament along with his fellow swimming club members, Makoto Tachibana, Nagisa Hazuki, and Rin Matsuoka. After achieving victory, each of the boys went their separate ways.
Time passed, and in the middle of their uneventful high school lives Rin appears and challenges Haruka to a match, showing Haruka his overwhelming power. Not wanting it to end like this, Haruka, gathers together Makoto and Nagisa once again and brings a new member named Rei Ryugazaki to create the Iwatobi High School Swimming Club in order to defeat Rin. (Source: ANN)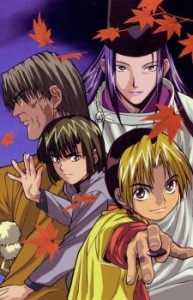 12-year-old Shindou Hikaru is just your average 6th grader. One day, while searching through his grandfather's attic, he comes across an old Go board. Upon touching the Go board, Hikaru is possessed by the spirit of Fujiwara no Sai, and continues to be haunted by him soon after. Sai was once a great Go player, who committed suicide and continued to stay in the world as a spirit desiring only to play Go once again. Finally bending to Sai's pleas, Hikaru allows Sai to play Go through himself, unknowingly attempting the first game with the young prodigy Touya Akira. Time has finally started moving, as Sai's quest for the perfect game, "The Hand of God", is set underway. Based on the manga by Yumi Hotta and Takeshi Obata.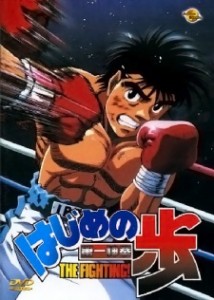 Makunouchi Ippo has been bullied his entire life. Constantly running errands and being beaten up by his classmates, Ippo has always dreamed of changing himself, but never has the passion to act upon it. One day, in the midst of yet another bullying, Ippo is saved by Takamura Mamoru, who happens to be a boxer. Ippo faints from his injuries and is brought to the Kamogawa boxing gym to recover. As he regains consciousness, he is awed and amazed at his new surroundings in the gym, though lacks confidence to attempt anything. Takamura places a photo of Ippo's classmate on a punching bag and forces him to punch it. It is only then that Ippo feels something stir inside him and eventually asks Takamura to train him in boxing. Thinking that Ippo does not have what it takes, Takamura gives him a task deemed impossible and gives him a one week time limit. With a sudden desire to get stronger, for himself and his hard working mother, Ippo trains relentlessly to accomplish the task within the time limit. Thus Ippo's journey to the top of the boxing world begins. [Written by MAL Rewrite]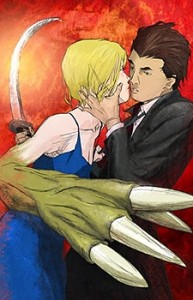 A race of cannibal monsters called the Shokujinki exists and it is the job of the Kifuuken, an elite group of beast-hunters, to stop them. Toshihiko Momota, an expert swordsman and son of the Kifuuken organization's leader, unexpectedly falls in love at first sight with a beautiful girl named Yuka; however, the couple's relationship is much more complicated than it seems at first glance, for Yuka is a Shokujinki.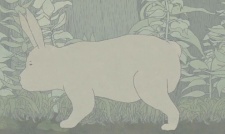 We try to enrich ourselves through prayer, faith and devotion to someone or something "other." Similarly, we believe in the existence of "anomalies," such as unknowable and uncontrollable monsters. But can such beliefs advance us? (Source: Official website)
References: MyAnimeList, Wiki, ANN