8 Anime Like Prince of Stride: Alternative [Recommendations]
This is a very strange list, in terms of what exactly this list is about. Half of this list is about sports and the other half has random things. So this is a mess mash of everything list.
And what a perfect example to represent this list with a show called Prince of Stride: Alternative.
First-year high school students Takeru Fujiwara and Nana Sakurai are trying to recruit 4 more members to their "Stride" club. The goal they have is to compete in the "End of Summer" race and win.
The art is very colorful and bright. It's a sports anime but the way they treated feels like an action show than anything. Overall, it was a really fun show to watch.
So let's go together on this journey of a mixture of different shows. Here's 8 Anime Like Prince of Stride: Alternative.
Haikyuu!!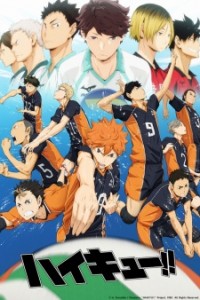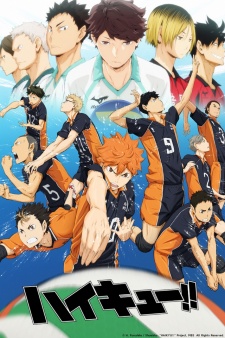 They were both rivals in two different volleyball teams in middle school but now they are in the same high school and joining the school's volleyball team. Shouyou Hinata and Tobio Kageyama both have their strength and weakness but when they work together they are unbeatable.
It is a very good anime that if you have not seen it yet, you should start now.
 Free! – Iwatobi Swim Club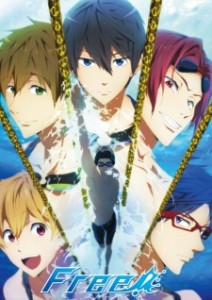 At one time Haruka Nanase, Rin Matsuoka, Nagisa Hazuki, and Makoto Tachibana were once best friends in elementary school and was on a swimming team. After winning the tournament they went their separate ways until years later their all reunite but it turns bittersweet when Rin wants nothing to do with them and prove that he is the better swimmer. Now, three of the friends needs one more member in order to become a swimming team for their high school.
This has a little of everything that everyone can enjoy. All well-written characters, good story, and some fan service for the ladies out there.
Fate/Zero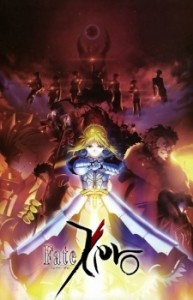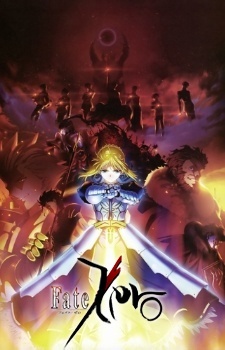 The Einzbern family may have an edge in the fourth Holy Grail war, as they are close to obtaining the Grail itself. The family hired a bodyguard, who is very much hated,  Kiritsugu Emiya. He'll take on any obstacles in his way, so he can get the Holy Grail and marry the daughter of the Einzbern family.
It is a very thrilling anime that will keep you on the edge of your seat till you can't move.
Aoharu x Machinegun (Aoharu x Kikanjuu)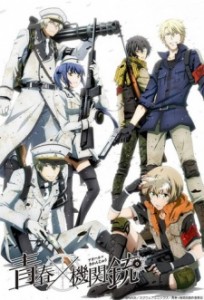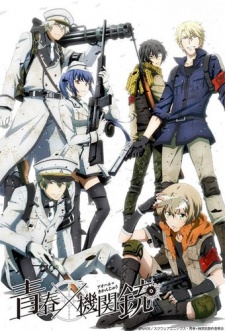 Hotaru Tachibana, who likes to disguise herself as a boy, confront those who bully the weak. Hearing rumors of her friends being tricked by some club, she goes over there to seek justice. When she gets there to the club, she gets challenged to a survival game and soon after she joins the club.
It's a very engaging anime and it's pretty good.
Air Gear
After getting beat up by some street gang, Minami Itsuki is going to fight back with a pair of motorized roller blades. As his reputation builds, he starts to form a gang, where he starts to gain more and more territories.
It might seem silly, given the premise, but this is an intense action pack anime that will you speechless.
Meganebu!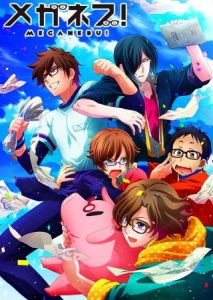 This is the misadventures of five high school boys, who happens to wear glasses. They are the members of the "Glasses Club" and their ultimate goal is to make the first fully functional "X-ray glasses."
This is a very funny anime that can brighten up your day when you need it.
Aokana: Four Rhythm Across the Blue (Ao no Kanata no Four Rhythm)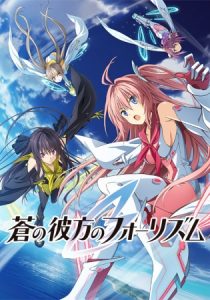 In another world that is beyond ours out there that people can finally reach to the skies with an advanced technology called Grav-Shoes. And with that comes a new sport for high school kids to join called FC (Flying Circus).
Join Asuka Kurashina, a clumsy but very hyper girl, as she transfers to Kunahama Academy. It's there that she becomes one of the members of the FC club. She may look like she doesn't know what she's doing, however, once she fly's she's the best at what she does.
This is a refreshing take on the sports genre of anime. It's an enjoyable anime with good characters and fantastic art.
Haikyuu!! Second Season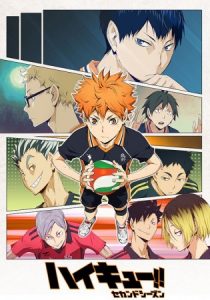 Both Shouyou Hinata and Tobio Kageyama are back in this second season of Haikyuu!!. This time around the team of the Karasuno High School volleyball team has been invited by their rivals to take part in a training camp. It's there that they will face the toughest team in high school volleyball of all of Japan has to offer.
The team agrees since not only they want to sharpen their skills for the spring tournament but also this could very well mean the last chance at victory before all of them graduate from high school.
This is one of the best sport shows that I've seen. This is a great continuation and you should watch it if you haven't already.