7 Anime Like Problem Children Are Coming From Another World, Aren't They? [Mondaiji-tachi ga Isekai kara Kuru Sou Desu yo?]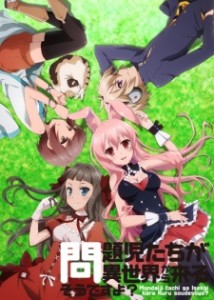 Here are my favorite picks for anime like Mondaiji-tachi ga Isekai kara Kuru Sou Desu yo?. Keep in my the list is in no particular order. Enjoy the recommendations!
No Game No Life is a surreal comedy that follows Sora and Shiro, shut-in NEET siblings and the online gamer duo behind the legendary username "Kuuhaku." They view the real world as just another lousy game; however, a strange e-mail challenging them to a chess match changes everything—the brother and sister are plunged into an otherworldly realm where they meet Tet, the God of Games.
The mysterious god welcomes Sora and Shiro to Disboard, a world where all forms of conflict—from petty squabbles to the fate of whole countries—are settled not through war, but by way of high-stake games. This system works thanks to a fundamental rule wherein each party must wager something they deem to be of equal value to the other party's wager. In this strange land where the very idea of humanity is reduced to child's play, the indifferent genius gamer duo of Sora and Shiro have finally found a real reason to keep playing games: to unite the sixteen races of Disboard, defeat Tet, and become the gods of this new, gaming-is-everything world. [Written by MAL Rewrite]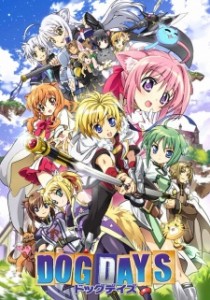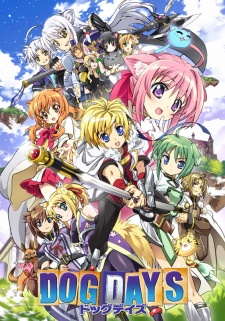 Republic of Biscotti faces a predicament by the invasion of Galette Leo Knights. In order to save the country, Princess Milchore summons a "hero" from the outer world. Cinque, a junior high school boy living on the Earth, is chosen as the hero.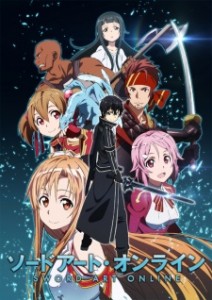 In the year 2022, virtual reality has progressed by leaps and bounds, and a massive online role-playing game called Sword Art Online (SAO) is launched. With the aid of "NerveGear" technology, players can control their avatars within the game using nothing but their own thoughts.
Kazuto Kirigaya, nicknamed "Kirito," is among the lucky few enthusiasts who get their hands on the first shipment of the game. He logs in to find himself, with ten-thousand others, in the scenic and elaborate world of Aincrad, one full of fantastic medieval weapons and gruesome monsters. However, in a cruel turn of events, the players soon realize they cannot log out; the game's creator has trapped them in his new world until they complete all one hundred levels of the game.
In order to escape Aincrad, Kirito will now have to interact and cooperate with his fellow players. Some are allies, while others are foes, like Asuna Yuuki, who commands the leading group attempting to escape from the ruthless game. To make matters worse, Sword Art Online is not all fun and games: if they die in Aincrad, they die in real life. Kirito must adapt to his new reality, fight for his survival, and hopefully break free from his virtual hell. [Written by MAL Rewrite]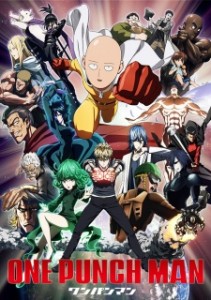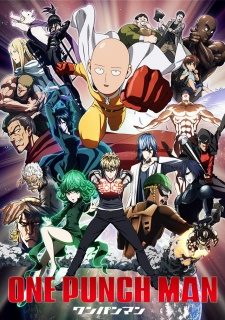 The seemingly ordinary and unimpressive Saitama has a rather unique hobby: being a hero. In order to pursue his childhood dream, he trained relentlessly for three years—and lost all of his hair in the process. Now, Saitama is incredibly powerful, so much so that no enemy is able to defeat him in battle. In fact, all it takes to defeat evildoers with just one punch has led to an unexpected problem—he is no longer able to enjoy the thrill of battling and has become quite bored.
This all changes with the arrival of Genos, a 19-year-old cyborg, who wishes to be Saitama's disciple after seeing what he is capable of. Genos proposes that the two join the Hero Association in order to become certified heroes that will be recognized for their positive contributions to society, and Saitama, shocked that no one knows who he is, quickly agrees. And thus begins the story of One Punch Man, an action-comedy that follows an eccentric individual who longs to fight strong enemies that can hopefully give him the excitement he once felt and just maybe, he'll become popular in the process. [Written by MAL Rewrite]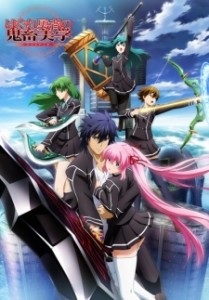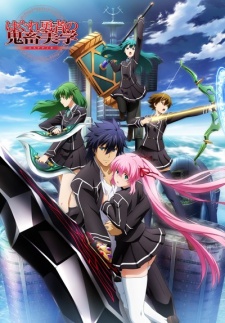 Hero defeats bad guy. Good triumphs over evil. The end. Or, at least that's how it usually goes. But what happens after the hero goes home? Our hero, Akatsuki Ousawa, is about to find out that sometimes the greatest adventure starts once happily ever after ends. (Source: FUNimation)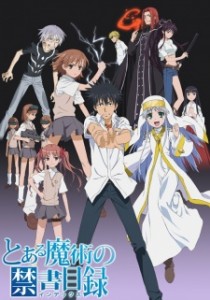 Academy City, Japan, is at the forefront of science. Besides being 30 years ahead of the world technologically, more than three-fourths of this peculiar city's population consists of students developing their psychic abilities as espers in various institutions. Among these students is Touma Kamijou, a high school boy with the lowest psychic rank of zero, but with a mysterious power no scientist can understand: "Imagine Breaker," which allows him to negate other supernatural abilities.
This, however, doesn't affect Kamijou's life in the least as he plays his role as a regular teenager; that is, until he meets the strange Index Librorum Prohibitorum, a young girl who has memorized the entire forbidden grimoires, and now a dangerous organization is hunting Index down. With several magicians looking to harm the girl, Kamijou will defend his new companion at all costs as he discovers a strange new realm of the supernatural. [Written by MAL Rewrite]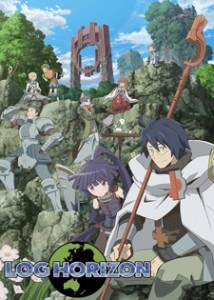 Without warning, thousands of players of the massively multiplayer online role-playing game (MMORPG) Elder Tale end up being transported inside of the world of the game during the latest expansion pack, inhabiting the bodies of their game avatars without any way back. Among them is Shiroe, a long-time player, strategist and member of a famous pick-up group known as the Debauchery Tea Party (DTP). Realizing that the hub city of Akiba would devolve into lawlessness and chaos, he partners up with his friend, Naotsugu, and the stealthy ninja, Akatsuki, to bring structure and order to the city. From there, they work together in order to not only survive, but thrive in the world that is now their reality.
Log Horizon stands apart from other 'trapped-in-a-videogame' anime by exploring how Shiroe, his friends and the other players learn to live in a world already inhabited by natives through the use of mature tactics such as politics, planning, and compromise.
References: MyAnimeList, Wiki, ANN