8 Anime Like Rainbow Days [Nijiiro Days] [Recommendations]
The lives of four students debating about romance. One of the students named Natsuki has a crush on a girl at his school. This is a story about romantic relationships as they go through the ups and downs.
Rainbow Days is a very good anime that has a nice easygoing mood about it. It does have some romance in it and there's something for everyone.
And I know what you want and I got the animes that you got to watch. So here it is, 8 Anime Like Rainbow Days [Nijiiro Days]
My Love Story!! (Ore Monogatari!!)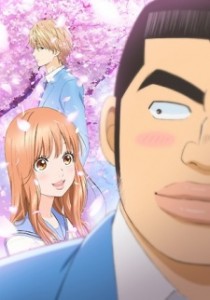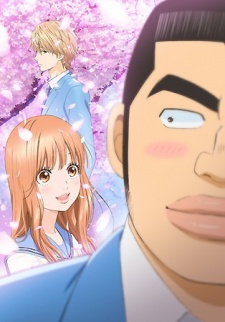 Let's talk about more about love with this series.
Built like Hercules, Takeo Gouda may seem like a brute but he is a very sweet and loving soul. All he want is love but his much handsome friend Makoto Sunakawa has taken all the ladies but not purposely, Takeo will probably never find his true love. One day, he saves a girl named  Rinko Yamato and it was love at first sight for Takeo Gouda, although, he suspect that she has feelings for his best friend.
Takeo plays cupid to this romance, even though his love for Rinko is too much.
This is an incredible love story that pulls on my emotions. Please watch this series and I promise you will not regret it.
Momokuri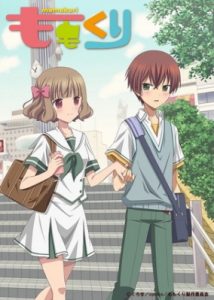 We continue with this love feast with this sweet show.
She may look innocent and cute but Yuki Kurihara is obsessive with Momo, her crush. Getting to the places where he is, so she can see the cute things he does. They finally get to date but Momo hasn't got any experiences in romance.
Can he able to make Yuki happy?
It's a little crazy but this is a funny anime. It does have some good romance, so it makes a good date night show.
The Kawai Complex Guide to Manors and Hostel Behavior (Bokura wa Minna Kawaisou)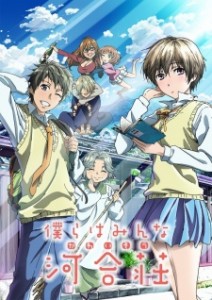 Finally living on his own, Kazunari Usa is a high school freshman, who is overjoyed for this new experience. Although things turn sour when he meets all of his neighbors, finding out that there all are very strange individuals. As he about to leave, he meets a shy student and instantly falls in love with her.
This is an authentic romance anime with some witty comedy. Don't you miss this very awesome series.
Kimi ni Todoke: From Me to You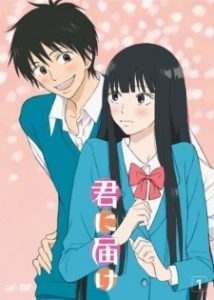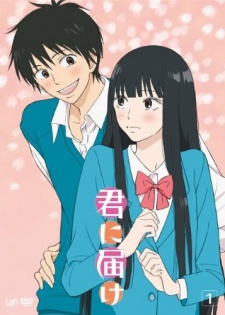 Completely misunderstood by her classmates,  Kuronuma Sawako is a timid but sweet girl. However, they see it as a malicious behavior and to make matters worst she look like the girl from "The Ring." Kuronuma just wants friends and what seem to an answer to her prays, Kazehaya Shouta, the most popular guy in class, befriends her.
And hopefully, there might be more.
This is the one show I was so sad to see it end. It's a great series to watch.
I've Always Liked You (Zutto Mae kara Suki deshita.: Kokuhaku Jikkou Iinkai)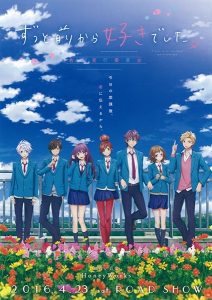 Something that I rarely put on these lists is movies, so you're in for a nice treat.
Natsuki Enomoto really wants to tell her childhood friend Yuu Setoguchi how she really feels about him. However, she is unable to tell him about it and the way she thinks she can get close to him is by having him being a stand-in to practice her confession to. Meanwhile, a classmate asked Yuu on a date and the pressure is on for Natsuki to finally tell Yuu how she feels about him.
It's a very interesting romantic comedy, with some beautiful animation, and overall it's very enjoyable.
Hatsukoi Limited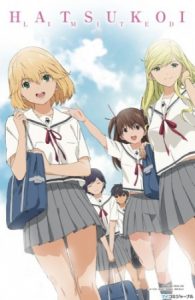 This show has different intertwined stories about first love. Each one focusing on a different set of characters and developing their story as the series progress. Showing us each story from friendship to something much more.
I really do enjoy shows like this when you have a more anthology type archetype. It's mostly a comedy but does have some really great romantic moments in it.
 The Seven Metamorphoses of Yamato Nadeshiko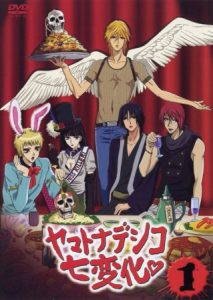 Now, we finally have a straight up comedy in ways of "She's All That."
4 guys can be able to rent a house for free if they can make a girl into a fine "lady." It seems simple enough but when they see her, she is a gloomy mess, to say the least. Can the boys be able to turn her from messy to classy?
If you're looking for a good pick-me-up anime this one is definitely a must-see.
You and Me. (Kimi to Boku.)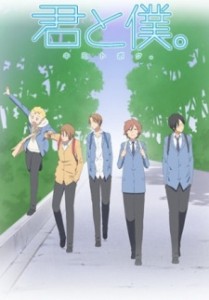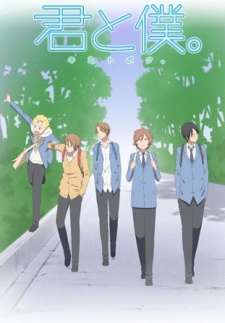 Four of the best childhood friends have been hanging out together every day after school. They're in a rut since nothing really exciting happens, they decided to add a new member to their group, who is a transfer student. He tells them of stories of the country he grew up in and many more adventures.
I wrote this anime not that long ago, so, in short, you have to watch this series right away.