7 Anime Like RDG: Red Data Girl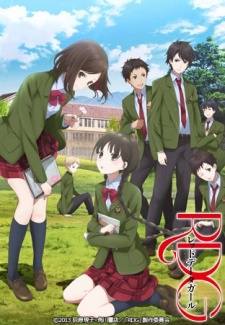 Here are my favorite picks for anime like RDG: Red Data Girl. Keep in my the list is in no particular order. Enjoy the recommendations!
Every girl dreams of being an enchanted princess, but how many stop to think about all the grim and horrible things that happen in fairy tales? That's a lesson Tamaki learns all too graphically when she's attacked by creatures she thought only existed in myths! Fortunately, she's rescued by an extraordinary young man: one who's not only part demon; but her future classmate as well, and one of the group of protectors that Tamaki will need if she's going to fulfill her destiny as a Tamayori princess. A destiny that no one's bothered to tell her she's inherited until just now! And if it wasn't bad enough to learn that every plan she'd had for the future has to change, to top it all off, Tamaki still has to start attending a new high school as well! (Source: Sentai Filmworks)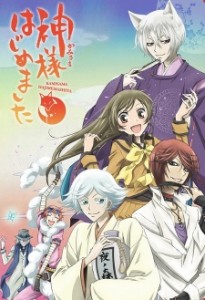 Nanami Momozono is alone and homeless after her dad skips town to evade his gambling debts and the debt collectors kick her out of her apartment. So when a man she's just saved from a dog offers her his home, she jumps at the opportunity. But it turns out that his place is a shrine, and Nanami has unwittingly taken over his job as a local deity!
Nanami has all kinds of new responsibilities she doesn't understand, dangers she's unaware of, and a cranky ex-familiar who's… actually pretty hot. What's a new-fledged godling to do? (Source: Viz Media)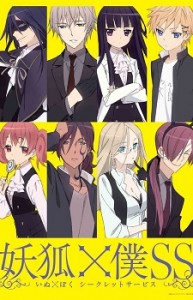 The Shirakiin house's daughter, Shirakiin Ririchiyo, who has a complex about being unable to live independently and unprotected, feels the need to move out and live on her own under the condition of residing in the mansion named "Ayakashi Kan." In this mansion, only those who have cleared a very strict examination could reside in it, and for each resident, they are accompanied with one agent of the Secret Service (S.S.). Although Riricho has rejected the company of the S.S., while residing in the mansion she finds out that the agent dedicated to protecting her is actually the Fox Spirit.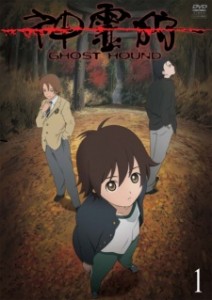 In an isolated region of Kyushu lies the town of Suiten. Though seeming small and modest, Suiten is not a picturesque place for a vacation, unless it is from the "Unseen World." Taro, Makoto, and Masayuki, three boys with traumatic pasts, learn to let their souls cross between the two parallel worlds. However, the Unseen World is no mere copy of the real Apparent World. The Unseen World is the home of ghosts, but changes are now allowing the souls of the dead to pass over into the Apparent World, with unpredictable effects. Follow the journey of Taro, Makoto, and Masayuki, as they cross between the two worlds, trying to unravel a great mystery. (Source: Sentai Filmworks)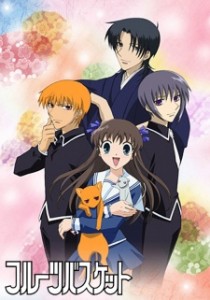 Tooru Honda is a 16-year-old orphaned girl who gets invited to live in the house of her classmate, the handsome boy Yuki Souma, and his cousins, 16-year-old Kyou and 27-year-old Shigure. However, these young men and parts of the rest of their family (both close and distant) hold a curse; if they are hugged by the opposite gender, they transform into animals of the Chinese zodiac. Everyday is an adventure for sweet Tooru, as she gets to know everyone in the large family better (especially Yuki and Kyou), in both common and bizarre situations. But, the Souma family curse is certainly no laughing matter… It also holds horrible cruelty and heartbreak.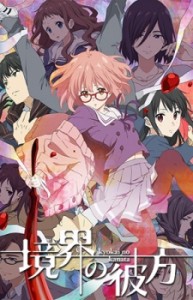 The dark fantasy follows a high school sophomore named Akihito Kanbara. Although the boy appears human, he is half youmu and invulnerable to wounds because he can heal quickly. One day, Akihito meets freshman Mirai Kuriyama when it seems she is about to jump from the school rooftop. Mirai is isolated because of her ability to manipulate blood, which is unique even among members of the spirit world. Disturbing events begin to unfold after Akihito saves Mirai. (Source: ANN)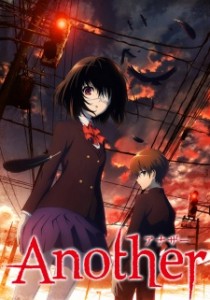 In 1972, a popular student in Yomiyama North Middle School's class 3-3 named Misaki passed away during the school year. Since then, the town of Yomiyama has been shrouded by a fearful atmosphere, from the dark secrets hidden deep within.
Twenty-six years later, fifteen-year-old Koichi Sakakibara transfers into class 3-3 of Yomiyama North and soon after discovers that a strange, gloomy mood seems to hang over all the students. He also finds himself drawn to the mysterious, eyepatch-wearing student Mei Misaki; however, the rest of the class and the teachers seem to treat her like she doesn't exist. Paying no heed to warnings from everyone including Mei herself, Koichi begins to get closer not only to her, but also to the truth behind the gruesome phenomenon plaguing class 3-3 of Yomiyama North.
Based on Yukito Ayatsuji's popular supernatural mystery/thriller novel, Another follows Koichi, Mei, and their classmates as they are pulled into the enigma surrounding a series of inevitable, tragic events—but unraveling the horror of Yomiyama may just cost them the ultimate price. [Written by MAL Rewrite]
References: MyAnimeList, Wiki, ANN