10 Anime Like Renai Boukun
Renai Boukun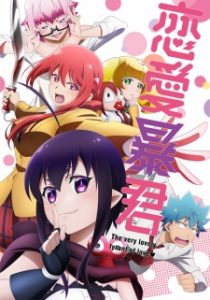 This is a list of anime recommendations of anime similar to Renai Boukun. Bear in mind that this list is in no particular order.
Yamada-kun and the Seven Witches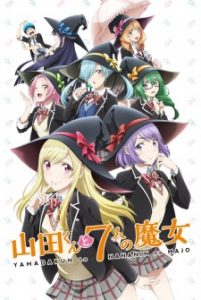 When Ryuu Yamada entered high school, he wanted to turn over a new leaf and lead a productive school life. That's why he chose to attend Suzaku High, where no one would know of his violent delinquent reputation. However, much to Ryuu's dismay, he is soon bored; now a second year, Ryuu has reverted to his old ways—lazy with abysmal grades and always getting into fights.
Monster Musume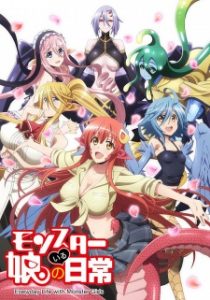 With his parents abroad, Kimihito Kurusu lived a quiet, unremarkable life alone until monster girls came crowding in! This alternate reality presents cutting-edge Japan, the first country to promote the integration of non-human species into society. After the incompetence of interspecies exchange coordinator Agent Smith leaves Kimihito as the homestay caretaker of a Lamia named Miia, the newly-minted "Darling" quickly attracts girls of various breeds, resulting in an ever-growing harem flush with eroticism and attraction.
Gintama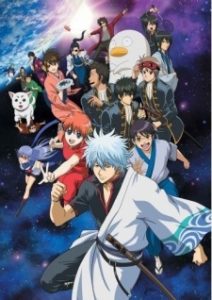 The Amanto, aliens from outer space, have invaded Earth and taken over feudal Japan. As a result, a prohibition on swords has been established, and the samurai of Japan are treated with disregard as a consequence. However one man, Gintoki Sakata, still possesses the heart of the samurai, although from his love of sweets and work as a yorozuya, one might not expect it. Accompanying him in his jack-of-all-trades line of work are Shinpachi Shimura, a boy with glasses and a strong heart, Kagura with her umbrella and seemingly bottomless stomach, as well as Sadaharu, their oversized pet dog. Of course, these odd jobs are not always simple, as they frequently have run-ins with the police, ragtag rebels, and assassins, oftentimes leading to humorous but unfortunate consequences.
Cupid's Chocolates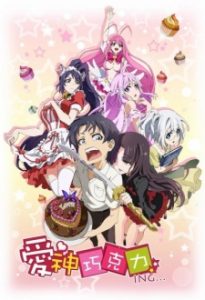 Jiang Hao Yi, a normal, high school student who is extremely scared of getting into trouble suddenly becomes the Harem King of his school and gets confessed to by a bunch of beautiful girls! The worst thing is, Jiang hao doesn't know any of the girls who confessed to him! What on earth is happening?
The World God Only Knows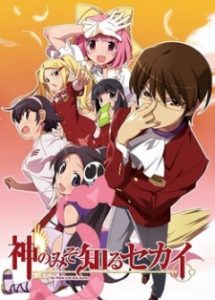 Keima Katsuragi, known online as the legendary "God of Conquest," can conquer any girl's heart—in dating sim games, at least. In reality, he opts for the two-dimensional world of gaming over real life because he is an unhealthily obsessed otaku of galge games (a type of Japanese video game centered on interactions with attractive girls).
Noucome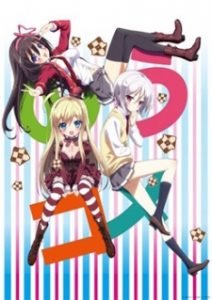 For Kanade Amakusa, life as a high schooler should have been normal, and it would have been—if he wasn't living with the most ridiculous curse imaginable. "Absolute Choice," a system forced upon him by a self-proclaimed god, randomly presents a mental selection of actions that he must act out based on his choice. To add to his dilemma, it tends to occur in the most public of places, and his options never seem to deviate from the rude and crude in nature.
Gabriel DropOut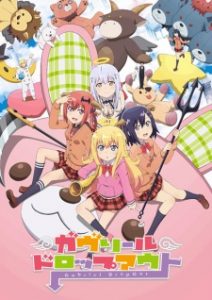 For centuries, Heaven has required its young angels to live and study among humans in order to become full-fledged angels. This is no different for top-of-her-class Gabriel White Tenma, who believes it is her mission to be a great angel who will bring happiness to mankind. However, Gabriel grows addicted to video games on Earth and eventually becomes a hikikomori. Proclaiming herself a "Faillen Angel," she is apathetic to everything else—much to the annoyance of Vignette April Tsukinose, a demon whom Gabriel befriended in her angelic early days on Earth.
School Days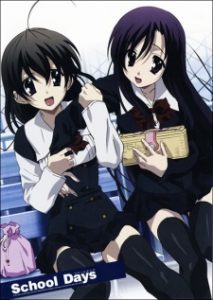 High school student Makoto Itou first notices Kotonoha Katsura at the start of his second semester, freshman year. Immediately, he becomes entranced by her beauty, but his bashfulness doesn't allow him to approach her, even though they ride the same train every day. Instead, he snaps a photo of her in secret and sets it as his cell phone's wallpaper: a charm that, if kept under wraps, would supposedly help you realize your love. However, classmate Sekai Saionji spots the picture, but instead of ratting him out, she offers to help set him up with Kotonoha—going so far as befriending her just for him. Thus, the trio begins a rather impromptu friendship.
Good Luck Girl!
Born with a silver spoon, Ichiko Sakura is overflowing with good fortune. She is wealthy, beautiful, athletic, and smart. Not only that, but everyone around her does whatever they can to ensure that her perfect life is not disturbed in any way. Talk about luck! Unfortunately for everyone else, it turns out she is actually sponging up all of the good fortune from them and leaving them high and dry!
References: Myanimelist