8 Anime Like Saikin, Imouto no Yousu ga Chotto Okashiinda ga. [Recently, my sister is unusual.]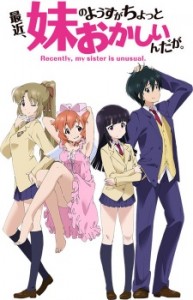 Here are my favorite picks for anime like Saikin, Imouto no Yousu ga Chotto Okashiinda ga.. Keep in my the list is in no particular order. Enjoy the recommendations!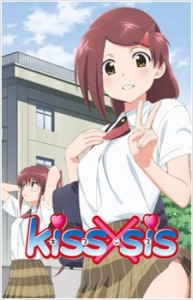 Keita has two older step-sisters, Ako and Riko, but since they aren't related by blood, they love him in a lustful way. After a mishap at school, Ako and Riko finally confess their love to him. Keita dislikes the thought of seeing them other than brother and sister, but as he tries to enter the same school as his sisters, he slowly becomes attracted to them. (Source: ANN)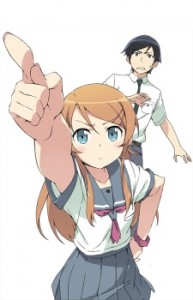 Kyousuke Kousaka, a normal seventeen-year-old high school student, hasn't gotten along with his younger sister, Kirino, in years. For longer than he can remember, Kirino has ignored his comings and goings and looked at him with spurning eyes. It seemed as if the relationship between Kyousuke and his sister, now fourteen, would continue this way forever.
One day, however, Kyousuke finds a DVD case of a magical girl anime entitled Hoshikuzu Witch Meruru (Stardust Witch Meruru), which had fallen into the entranceway of his house. To Kyousuke's surprise, inside the case is a hidden adult video game titled Imouto to Koishiyo! (Love with Little Sister!). Kyousuke attempts to fish out the culprit who dropped the case by bringing up the topic of magical girl anime at the family dinner table. All that comes out is a strong negative reaction from his parents, especially his anti-otaku policeman father.
That night, Kirino bursts into Kyousuke's room and, in perhaps the first conversation she has initiated with him in years, says they "have things to talk about." Kirino brings Kyousuke to her room and shows him an extensive collection of moe anime and lolicon bishoujo games she has been collecting in secret. (Source: Wikipedia)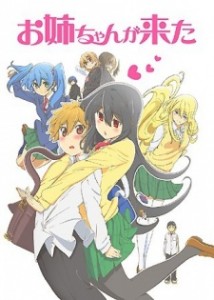 The story revolves around Tomoya Mizuhara, a 13-year-old boy who suddenly gains a big sister when his father remarries. 17-year-old Ichika is a little strange, and her affection for Tomoya is rather overwhelming, if not scary. On top of things, Ichika's friend Ruri is the ultimate sadist. Then there is Ichika's big-breasted quarter-Japanese friend Marina. (Source: ANN)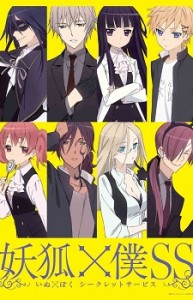 The Shirakiin house's daughter, Shirakiin Ririchiyo, who has a complex about being unable to live independently and unprotected, feels the need to move out and live on her own under the condition of residing in the mansion named "Ayakashi Kan." In this mansion, only those who have cleared a very strict examination could reside in it, and for each resident, they are accompanied with one agent of the Secret Service (S.S.). Although Riricho has rejected the company of the S.S., while residing in the mansion she finds out that the agent dedicated to protecting her is actually the Fox Spirit.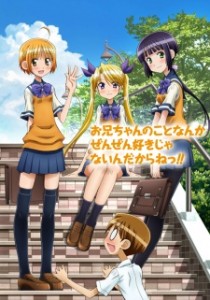 Junior High student Nao's brother complex is so strong, it's almost at the point of incest. She's determined to make her brother, High School student Shuusuke, see her as a woman. So determined, that she goes as far as going into his room to throw away all his non-incest related porn. But as she's looking for his porno stash, she finds a photo album… and she's not in any of his childhood pictures. What is going on? (Source: MU)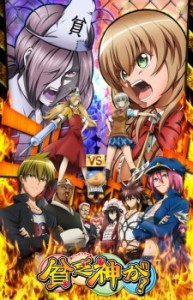 At the expense of the people and things around her, Sakura has absorbed so much "happiness energy" that she has caused an energy imbalance in the world. In order to return balance to the world, the Poverty God, Momiji, sets out to take away Sakura's ability to absorb this energy. Will Momiji be able to put a stop to Sakura's absorbing abilities, or will the God succumb to her happiness? (Source: FUNimation)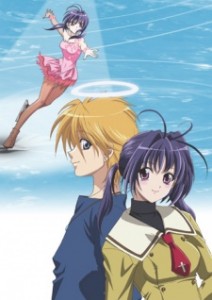 With $10 billion worth of beauty (or so she says), Sakurano Tazusa is a contestant for the selection of the Japanese representative at the winter Olympics' figure skating competition. However, her ability is questionable in the eyes of the media and public, as she constantly falls during critical moments in her competitions. During a particular fall, at the same time, a Canadian teen by the name of Pete Pumps perishes as an accident occurs during an air stunt. Before being allowed to pass on into the after life, Pete possess' Tazusa supposedly for a hundred days, living on in her body. Despite the discontent and anger Tazusa faced having her body and privacy invaded by this Canadian ghost, she moves her focus onto improving herself in hopes to be selected for the Olympics.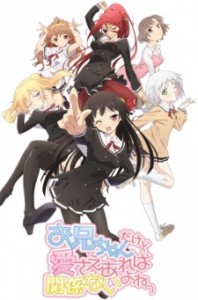 Himenokouji twins Akito and Akiko have finally reunited with each other after separation due to the death of their parents. After six years of living apart they suddenly began to live under the same roof due to Akito's desire to live as a family unit once more. Things were fine at first until Akiko began to express her incestuous love for her older brother, who only sees her as a little sister. (Source: Wikipedia)
References: MyAnimeList, Wiki, ANN