7 Anime Like Sakura Trick [Recommendations]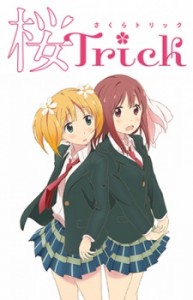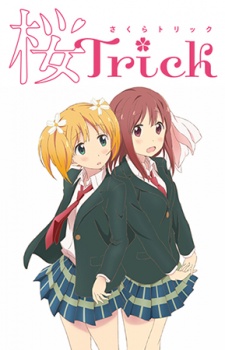 Here are my favorite picks for anime like Sakura Trick. Keep in my the list is in no particular order. Enjoy the recommendations!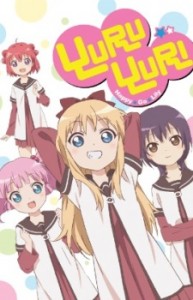 After a year in grade school without her childhood friends, first year student Akari Akaza is finally reunited with second years Yui Funami and Kyouko Toshinou at their all-girls' middle school. During the duo's first year, Yui and Kyouko formed the "Amusement Club" which occupies the now nonexistent Tea Club's room. Shortly after Akari joins, one of her fellow classmates, Chinatsu Yoshikawa, pays the trio a visit under the impression that they are the Tea Club; it is only once the three girls explain that the Tea Club has been disbanded that they can convince Chinatsu to join the Amusement Club—a group with no purpose other than to provide entertainment for its members.
Based on the slice-of-life manga by Namori, Yuru Yuri is an eccentric comedy about a group of girls who spend their spare time drinking tea and fawning over each other, all while completely failing to even notice the supposed main character Akari amongst them. [Written by MAL Rewrite]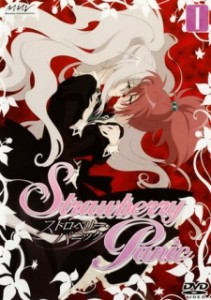 Aoi Nagisa transfers to one of the three affiliated all-girl Catholic schools on Astraea Hill, St. Miator's Girls' Academy. There, she discovers a community of fellow students entwined in an intricate hierarchy, in which two Etoiles represent the three schools. In order to fit in, Nagisa must go to class, join clubs, and make new friends. Meanwhile, Shizuma Hanazono, the sole Etoile of Astraea Hill, finds herself drawn to this new, exciting transfer student. As Shizuma and Nagisa get to know each other, Shizuma finally decides it is time to face her troubled past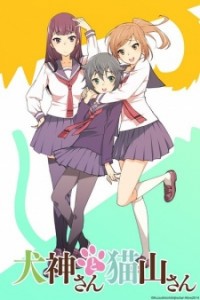 The story revolves around Nekoyama Suzu, a timid, shy tsundere girl who loves dogs, and Inugami Yachiyo, a super masochistic, air-headed, friendly girl who loves cats. One day, after a fateful meeting, the two find themselves attracted to each other. In response to Inugami's instinctive approaches, Nekoyama is always bashful. Their friend Aki has to work hard to make jabs at some of the situations of the two, and also to stop Inugami from going berserk. (Source: ANN)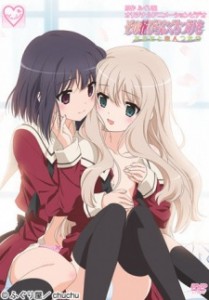 My name is Sawaguchi Mai. I always get myself involved with my classmate, Kawamura Reo. Reo is pretty short and has silky hair… In short, she's cute. But sometimes, she can be really obstinate. I'm trying to do my best to get her to get along with the rest of the class, but since we're both headstrong we always end up fighting. It's so frustrating, especially since she can't do anything without me around!
But whenever I talk to her, Reo always acts like I'm bothering her. I wonder if she hates me… But then, just when I got all depressed Reo came up to me and told me, "You've got it all wrong! I love you, Mai! I love you so much!" Her confession completely took me by surprise. Could it be that I'm in love with Reo too?! (Source: DLsite)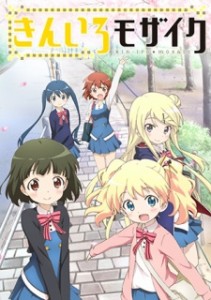 The story begins with Oomiya Shinobu, a 15-year-old, seemingly pure Japanese girl who actually did a homestay in Great Britain. Even after coming back to Japan, she still misses her time overseas. One day, an airmail letter arrives from Alice, the girl in Shinobu's host family in Great Britain. The letter reads: Shinobu, I'm coming to Japan! The Japanese/British girls' mixed comedy follows the lives of Shinobu, Alice, and other girls from both Japan and Great Britain. (Source: ANN)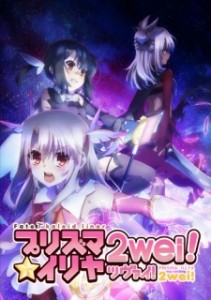 The magical girls are back, and ready for another round of adventure! After successfully recovering the Class Cards, fifth graders-turned magical girls Illya and Miyu think they can finally take it easy. But as fate would have it, the girls are once again called back into active duty when they find out that the Cards have left some very nasty side effects on their world. However, their seemingly easy mission goes totally awry with the appearance of a dark stranger who looks just like Illya! Who is this new but familiar face, where did she come from, and what does she want from Illya? With the arrival of this new foe, it seems like Illya's finally met her match when her everyday life takes one dark turn! (Source: Crunchyroll)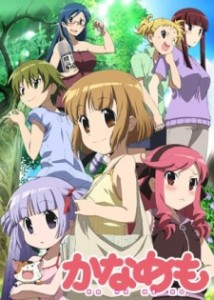 Nakamachi Kana is a junior high school girl. Her grandmother passed away and she was left all alone. She finds a newspaper carrier station and starts working as a live-in carrier. Her room has a hole on the wall. Other female workers living next door comes in through the hole and start a wild merrymaking.
References: MyAnimeList, Wiki, ANN