7 Anime Like Sasami-san at Ganbaranai [Recommendations]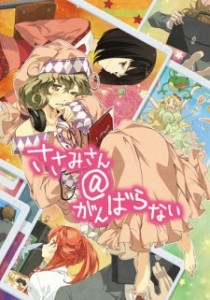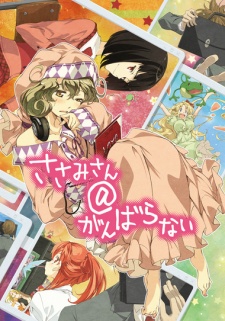 Here are my favorite picks for anime like Sasami-san@Ganbaranai. Keep in my the list is in no particular order. Enjoy the recommendations!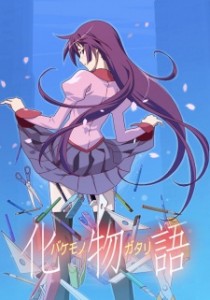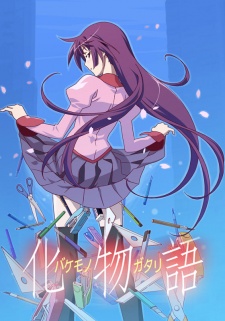 There are gods and demons all around us. Unfortunately for Koyomi Araragi, they seem to seek him out. When a girl who literally weighs nothing falls into his arms one day at school, Koyomi just can't get her out of his head. After all, someone has to help her, and Koyomi happens to know just the guy for the job.
Bakemonogatari follows Koyomi's misadventures as he helps one girl after another fight their very real inner demons. Besides the weightless girl, he crosses paths with a girl with a monkey's arm, a child who can't return home – no matter how hard she tries, and other ghouls and spirits that prey on human weakness. Is it Koyomi's fault he just can't say no to a girl in need?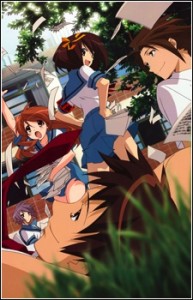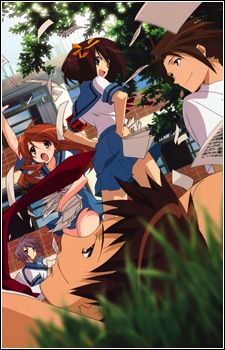 Kyon, your typical high school student, has long given up his belief in the supernatural. However, upon meeting Haruhi Suzumiya, he quickly finds out that it is the supernatural that she is interested in—aliens, time travelers, and espers among other things. When Haruhi laments about the lack of intriguing clubs around school, Kyon inspires Haruhi to form her own club. As a result, the SOS Brigade is formed, a club which specializes in all that is the supernatural.
Much to his chagrin, Kyon, along with the silent bookworm, Yuki Nagato, the shy and timid Mikuru Asahina, and the perpetually smiling Itsuki Koizumi, are recruited as members. The story follows the crazy adventures that these four endure under their whimsical leader, Haruhi. The story is based on the light novels by Nagaru Tanigawa. [Written by MAL Rewrite]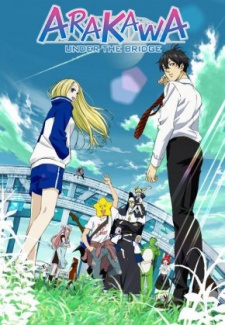 Kou Ichinomiya has always lived according to the creed of his wealthy, successful family: never be in debt to anyone. But one day, under the Arakawa Bridge, his life is saved by a homeless girl named Nino. In order to pay her back, Kou promises to be her boyfriend; and thus begins his new life under the bridge. (Source: ANN)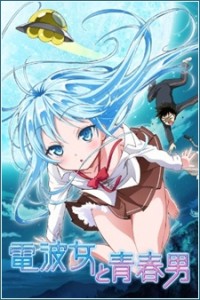 The story revolves around a highschool boy named Niwa Makoto. He lives with his aunt's family since his parents are away on business. It is there where he meets his mysterious cousin of the same age Touwa Erio — who happens to tie a futon mattress around her upper body and is a self-proclaimed alien. Her staple food is pizza. Erio had been missing for half a year and was found floating in the sea. She doesn't remember anything about what happened during that period of time, but she began to think that it was the act of an alien and wanders the neighbourhood wrapped in the futon. (Source: AniDB)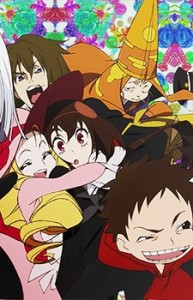 Hidden within Kyoto is the "mirror capital" where youkai and humans live together and no one ever dies. It is protected by three people—Kurama, Yase, and Myoue—as they await the return of their parents, Myoue Jonin and Koto. One day, a young girl named Koto (same name, different spelling) and her little brothers A and Un wander into the city from a different dimension looking for her mother. A mecha-geek with red eyes, it's not immediately clear whether she's human or youkai. Her arrival upsets the long peace that had ruled the city. (Source: ANN)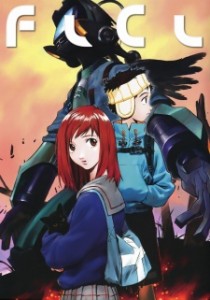 Naota is a normal Japanese 6th grade boy (although a little cynical), but when his older brother leaves for America to play baseball, his brother leaves his homeless 17-year-old girlfriend Mamimi behind. Mamimi is sending mixed signals and advances to Naota, and he doesn't know what to do about her. But to make matters worse, Naota's world is totally turned upside down when he is run over by a woman on a Vespa. During their first encounter, she hits him over the head with her bass guitar, which then causes a horn to grow out of his forehead. She calls herself "Haruko" and her presence changes Naota's life to even further insanity. (Source: ANN)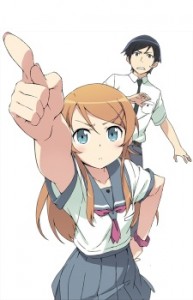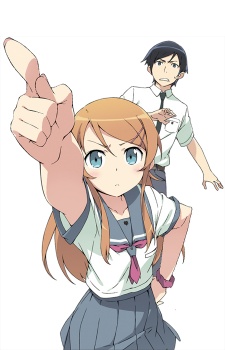 Kyousuke Kousaka, a normal seventeen-year-old high school student, hasn't gotten along with his younger sister, Kirino, in years. For longer than he can remember, Kirino has ignored his comings and goings and looked at him with spurning eyes. It seemed as if the relationship between Kyousuke and his sister, now fourteen, would continue this way forever.
One day, however, Kyousuke finds a DVD case of a magical girl anime entitled Hoshikuzu Witch Meruru (Stardust Witch Meruru), which had fallen into the entranceway of his house. To Kyousuke's surprise, inside the case is a hidden adult video game titled Imouto to Koishiyo! (Love with Little Sister!). Kyousuke attempts to fish out the culprit who dropped the case by bringing up the topic of magical girl anime at the family dinner table. All that comes out is a strong negative reaction from his parents, especially his anti-otaku policeman father.
That night, Kirino bursts into Kyousuke's room and, in perhaps the first conversation she has initiated with him in years, says they "have things to talk about." Kirino brings Kyousuke to her room and shows him an extensive collection of moe anime and lolicon bishoujo games she has been collecting in secret. (Source: Wikipedia)
References: MyAnimeList, Wiki, ANN