7 Anime Like Say "I Love You". [Sukitte Ii na yo.]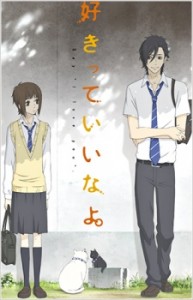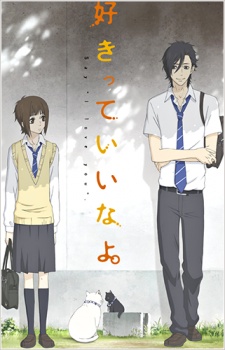 Here are my favorite picks for anime like Sukitte Ii na yo.. Keep in my the list is in no particular order. Enjoy the recommendations!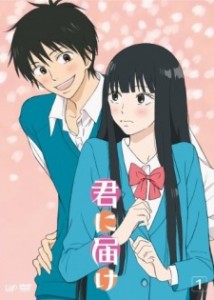 Kuronuma Sawako is completely misunderstood by her classmates. Her timid and sweet demeanor is often mistaken for malicious behavior. This is due to her resemblance to the ghost girl from "The Ring," which has led her peers to give her the nickname Sadako. Longing to make friends and live a normal life, she is naturally drawn to Kazehaya Shouta, the most popular guy in class, whose "100% refreshing" personality earns him great admiration from Sawako. So when Kazehaya starts talking to her, maybe there is hope for the friendships Sawako has always longed for. Maybe… there is even a little hope for some romance in her future. [Written by MAL Rewrite]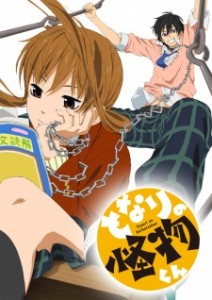 Nicknamed "Dry Ice," Shizuku is seen as emotionless and cold by her classmates. When she's tasked with delivering class printouts, she runs into Haru, who immediately decides that they're friends. Shizuku is touched by his innocence and his lack of knowledge towards human relationships.
Though known as a violent and uncontrollable monster, Haru also has a kind and gentle side. He immediately declares his love for Shizuku, but it takes much longer for her to realize and accept her own feelings towards him. Together, the two previously unsocial beings help each other learn how to care for others and make friends. (Source: NIS America)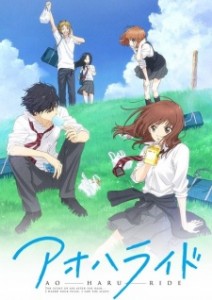 Futaba Yoshioka used to be an attractive and popular middle-schooler—well liked by the opposite sex, but ostracized by the girls. Nevertheless, she was able to brush all that off, because the only opinion that truly mattered to her was that of Kou Tanaka, a classmate with whom she shared a shelter from rain once, followed by quite a few other precious and significant memories. She even succeeded at making plans to meet with the quiet and innocent boy at the summer festival, but a simple misunderstanding, and Tanaka's subsequent disappearance, left her walking the halls of her school friendless.
Now in high school, Futaba is not your typical adolescent girl. Determined to become a class favorite this time, she avoids all unwanted attention and, instead of acting cute and feminine, only stands out through her tomboyish behavior and disheveled look. But still, her world is soon turned upside down when the only boy she ever liked unexpectedly comes into her life once again—except he goes by the name of Kou Mabuchi now, and it is not his name alone that has gone through a sea change. [Written by MAL Rewrite]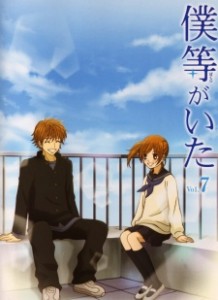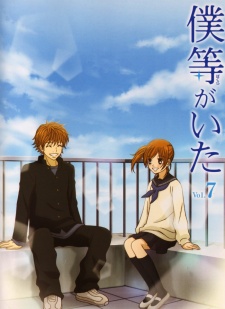 Nanami Takahashi welcomes the start of her high school life with great expectations of making as many friends as possible. There is much talk among the girls about a popular boy, Motoharu Yano, who has 2/3 of the girls in his middle school liking him. When Nanami asks Yuri Yamamoto, the girl sitting next to her, about Yano, the latter curtly replies that she dislikes him. Nanami is clueless of who Yano is until the day of the class nomination when she made a fool of herself by calling the name of her new friend wrongly. It turns out that she has actually met Yano along the corridors (unaware of his true identity) and he tricked her by providing a random name, resulting in the embarrassing incident in class. Nanami was initially mad at Yano but after a few encounters with him, she begins to find herself liking him.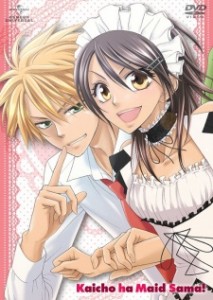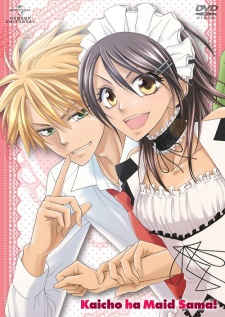 Being the first female student council president isn't easy, especially when your school just transitioned from an all boys high school to a co-ed one. Aptly nicknamed "Demon President" by the boys for her strict disciplinary style, Misaki Ayuzawa is not afraid to use her mastery of Aikido techniques to cast judgment onto the hordes of misbehaving boys and defend the girls at Seika High School.
Yet even the perfect Ayuzawa has an embarrassing secret—she works part-time as a maid at a maid café to help her struggling family pay the bills. She has managed to keep her job hidden from her fellow students and maintained her flawless image as a stellar student until one day, Takumi Usui, the most popular boy in school, walks into the maid café. He could destroy her reputation with her secret… or he could twist the student council president around his little finger and use her secret as an opportunity to get closer to her. [Written by MAL Rewrite]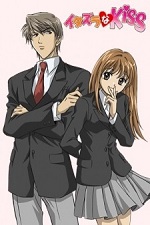 When her newly-built home is razed to the ground by an earthquake, low-achieving, clumsy, and troublesome third-year high school student Kotoko Aihara is forced to share a roof with the school's—and possibly Japan's—smartest student, Naoki Irie. Kotoko is not actually a complete stranger to Irie-kun; unfortunately, a single love letter that she tried to give him in the past has already sealed her fate as far as he is concerned. Throw in some quirky friends and a meddlesome mother, and Kotoko might not even have a snowball's chance in hell of winning the older Irie boy's heart. Yet Kotoko remains optimistic that, because she now lives in his house, her unattainable crush on the genius since the beginning of high school has never been more within reach. [Written by MAL Rewrite]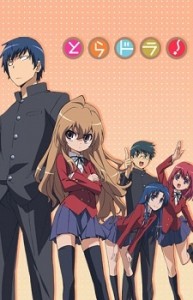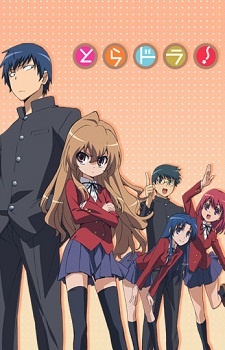 It hurts being misunderstood by your peers. Ryuuji Takasu is a victim of the oh-so familiar high school rumor mill. His slanted eyes and brute appearance have led his classmates to fear for the worst, labeling him a delinquent and avoiding unnecessary contact with him. The truth of the matter is that Ryuuji is actually a really nice guy who enjoys the simple things in life – cooking, cleaning and playing with his parakeet. If you omit his bad reputation, Ryuuji has a pretty peaceful life. That is until he accidentally looks into the eyes of the tiger…
Unlike Ryuuji, Taiga Aisaka, known as "Palmtop Tiger" by her classmates, deserves her bad reputation. Despite her petite size and cute, doll-like appearance, Taiga is actually quite a handful; she has a horrible temper and an even worse attitude. After a traumatic "uh-oh" mistake (on Taiga's part), she meets Ryuuji. Although the two have trouble getting along at first, they eventually decide to make the best of their situations and form a pact to help each other get closer to their crushes. Will puppy love bloom for the Tiger x Dragon duo? Or will they destroy each other in the process?
Toradora! is a slice of life anime that explores the awkward, yet adorable, moments of high school that everyone of us has faced at one point or another. The storyline is sure to tug at your heartstrings and poke at your funny bone, all at the same time.
References: MyAnimeList, Wiki, ANN