7 Anime Like Seikoku no Dragonar [Dragonar Academy]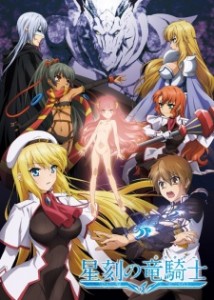 Here are my favorite picks for anime like Seikoku no Dragonar. Keep in my the list is in no particular order. Enjoy the recommendations!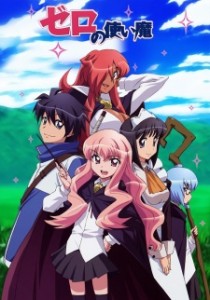 Louise is a magician at the Tristein Academy, dubbed with the nickname "Zero Louise" due to her inability to effectively use her magic properly, resulting in zero successes. An upcoming test at her academy requires her to summon a familiar, a servant and partner to support her as a magician. Despite desiring a familiar that would be superior to her constantly mocking classmates, Louise ends up summoning Hiraga Saito, your average Japanese boy. Even with Louise and Saito both unwilling to accept each other, they have no choice. Louise cannot attempt another summoning and Saito cannot return to Japan, and so their life together begins. Based on the novel by Noboru Yamaguchi.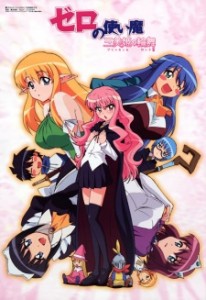 Following Saito's heroic actions in the War with Albion in season two, Saito and Louise return to Tristain, only to have the runes which bind Saito and Louise disappear. Saito and Louise struggle with a relationship no longer defined as Master and Familiar, as they search for an Elf who has the power to restore the dead to life, and may hold the key to understanding Saito's loss of the Gandalfr's power. (Source: ANN)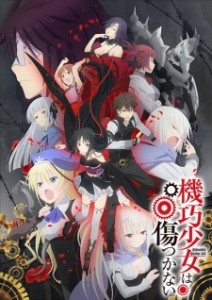 During the early 20th century, along with technological advancements, scientists were able to develop sophisticated magic. The combination of science and sorcery was Makinot, circuits made from spells that were put into objects to bring them to life and even gain a personality. It was developed as a military weapon and has now spread throughout the world.
Akabane Raishin is now attending the Royal Academy to become the best in the world. Accompanied by the lovely teenage girl Yaya, who is actually Raishin's puppet weapon, he plans on rocketing to the top of the class. However, his test scores come nearly dead last although his combat skills and determination are second to none. Raishin has to compete with the deadliest of classmates if he wants to come out as the king. (Source: Moetron)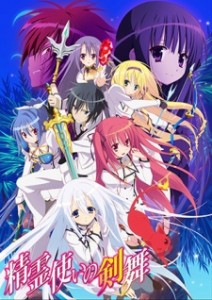 Only a pure maiden can have the privilege to contract with a spirit. In here, Areishia Spirit Academy, trained maidens of noble families are gathered and given an elite's education to become spirit contractors. A boy, Kamito, peeped by accident at a girl, Claire, while she was taking a bath and he ended up making a contract with the spirit she wanted. Yes, Kamito is an irregular boy spirit contractor whose existence was thought impossible until now. "You stole…my spirit…you have to take responsibility for it!" "Huh?" "You have to become my contracted spirit!" What will Kamito's destiny lead to? (Source: Baka-Tsuki)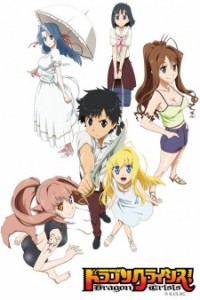 A normal high school boy Kisaragi Ryuji's peaceful life is turned into an adventure by the return of his second cousin Eriko. Ryuji and Eriko seize a relic box from a black broker. In the box, they find a red dragon girl Rose. In order to protect Rose from the black organization, Ryuji decides to fight using his power as a relic handler.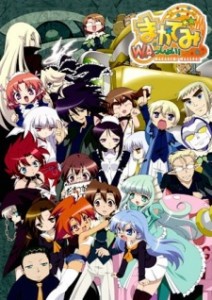 Magician's Academy revolves around Takuto Hasegawa, who attends a magic academy that is not marked on any map. During a summoning spell exam, he accidentally creates a girl named Tanarotte, who happens to hold enough magical power to destroy his country, but fortunately Tanarotte professes undying loyalty (and love) to her "creator." (Source: ANN)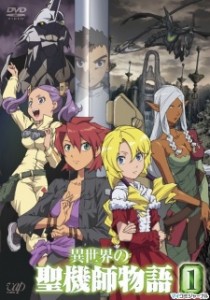 Kenshi—half-brother of intergalactic hero Tenchi Masaki—has been summoned to the mysterious world of Geminar, and his only hope of returning to Earth is piloting a bio-mechanical weapon in a shocking assassination attempt! When the mission fails and Kenshi is captured, he discovers he's been lied to by the very culprits who transported him to this strange new world. Luckily, Princess Lashara kindly welcomes Kenshi and invites him to live amongst her followers. Now, caught up in a political whirlwind—and hotly pursued by Geminar's female population—Kenshi must find a way to get home while civil war erupts all around him! (Source: FUNimation)
References: MyAnimeList, Wiki, ANN