8 Anime Like Seitokai Yakuindomo [SYD]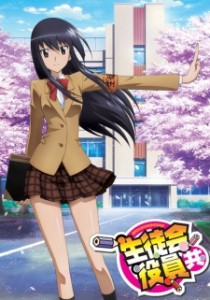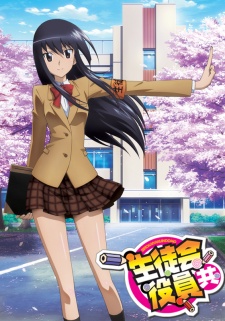 Here are my favorite picks for anime like Seitokai Yakuindomo [SYD]. Keep in my the list is in no particular order. Enjoy the recommendations!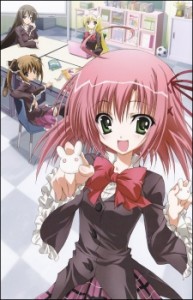 The members of the student council of Hekiyou Gakuen are chosen by a popularity vote. As a result, all the members are cute girls except for Ken Sugisaki, who studied hard to enter the council. The story features the endless chattering of the members full of parodies of Suzumiya Haruhi no Yuuutsu, Dragon Ball, Death Note, etc.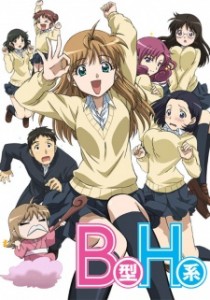 Yamada, first name withheld, is a 15-year-old girl who has just entered Takizawa High School. Easily considered exceptionally beautiful, she has only one problem with her own body, she thinks her vagina looks weird and is very self-conscious about it.
Upon entering high school, her dream was to have casual sex with 100 men but therein lies the problem, she believes an experienced partner will tease her about the way her vagina looks or simply the fact that she's a virgin. She stumbles upon the solution in the form of Kosuda Takashi, a fellow virgin, whom she believes will help ease the transition to more experienced partners.
There's only one small problem, Yamada doesn't know anything about sex or the ancient art of seduction, meaning her quest to conquer Kosuda will be a difficult one.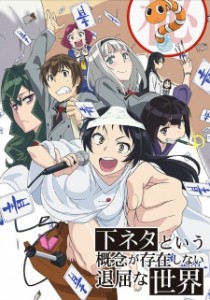 Sixteen years after the "Law for Public Order and Morals in Healthy Child-Raising" banned coarse language in the country, Tanukichi Okuma enrolls in the country's leading elite public morals school and is soon invited into the Anti-Societal Organization (SOX) by its founder, Ayame Kajou. As a member blackmailed into joining by Ayame, Tanukichi ends up taking part in obscene acts of terrorism against the talented student council president Anna (for whom Tanukichi has a crush on). (Source: ANN)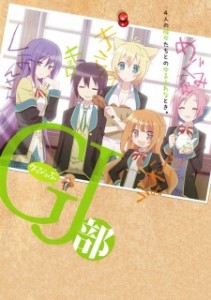 Shinomiya Kyouya is forced to become a new member of the GJ, an unidentified club that dwells in a room of the former building of a certain school. Here he meets the club leader, Mao, a short girl with a big attitude; Mao's younger sister, Megumi, who has the heart of a bipolar angel; the recognized genius with a lack of common sense, Shion; and the always-hungry and mysterious Kirara. Time flies with these unique girls around.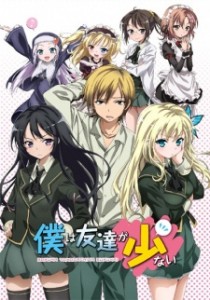 Hasegawa Kodaka has transferred schools, and he's having a hard time making friends. It doesn't help that his blond hair tends to make people think he's a delinquent. One day, he runs into his bad-tempered solitary classmate Yozora while she's talking animatedly to her imaginary friend Tomo. Realizing that neither of them have any actual friends, they decide that the best way to alter this situation is to form a club and start recruiting.
That is how "Rinjinbu", The Neighbours' Club, was formed, a club specifically designed for people who don't have very many friends. As other lonely classmates slowly join their little club, they'll try to learn how to build friendships through cooking together, playing games, and other group activities. But will this group of relationship-challenged misfits really be able to get along? (Source: MU)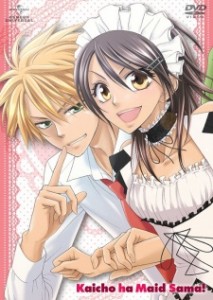 Being the first female student council president isn't easy, especially when your school just transitioned from an all boys high school to a co-ed one. Aptly nicknamed "Demon President" by the boys for her strict disciplinary style, Misaki Ayuzawa is not afraid to use her mastery of Aikido techniques to cast judgment onto the hordes of misbehaving boys and defend the girls at Seika High School.
Yet even the perfect Ayuzawa has an embarrassing secret—she works part-time as a maid at a maid café to help her struggling family pay the bills. She has managed to keep her job hidden from her fellow students and maintained her flawless image as a stellar student until one day, Takumi Usui, the most popular boy in school, walks into the maid café. He could destroy her reputation with her secret… or he could twist the student council president around his little finger and use her secret as an opportunity to get closer to her. [Written by MAL Rewrite]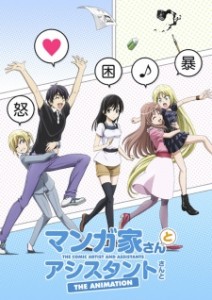 The story depicts the work-life of a perverted mangaka, Aito Yuuki, and his assistant, Ashisu Sahoto. Constantly pressured by his editor and lacking experience with girls, Aito asks Ashisu to act as a reference. (Source: AniDB)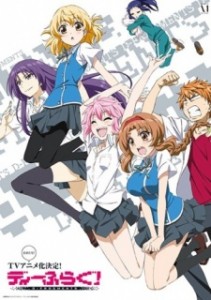 Kazama Kenji likes to believe he is something of a delinquent. Moreover, others seem to like to agree that he is. Of course, Kenji's gang finds their way to a group of four not-so-normal girls—Chitose, Sakura, Minami and Roka—and all at once, whatever reputation he may have is nothing compared to the outrageous behavior of the girls. Shanghaied into joining their club, what will happen to his everyday life from that point on? (Source: MU)
References: MyAnimeList, Wiki, ANN