8 Anime Like Senran Kagura Ninja Flash [Recommendations]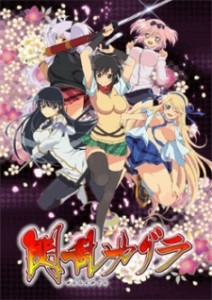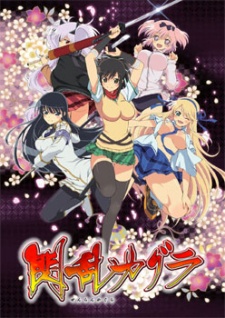 Here are my favorite picks for anime like Senran Kagura. Keep in my the list is in no particular order. Enjoy the recommendations!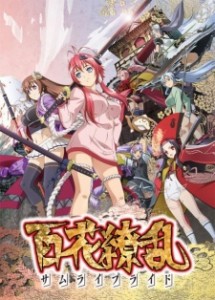 Second season of Hyakka Ryoran: Samurai Girls.
The story takes place in Japan in the early 21st century, in an alternate reality where the Tokugawa Shogunate has remained in power. In this reality, student councils are tasked with oppressing schools. Yagyuu Muneakira is a high school student who rebels against his student council with the help of girls who've had the names of famous samurai heroes passed on to them.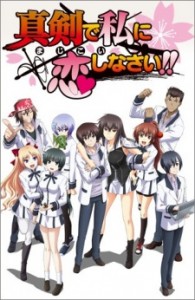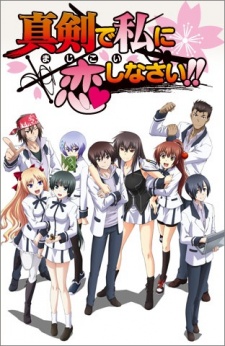 It's one thing to honor your ancestors and keep old traditions alive, but there IS such a thing as taking it to a ridiculous extreme. In Kawakami City, having a samurai ancestor and enormous 'fighting spirit' isn't just an interesting fact, it's a huge part of how you end up being ranked on the social totem pole. That, in turn, rolls over into the school curriculum. Fortunately, that's something the local kids like Yamato Naoe have learned to deal with by forming into small 'bands,' (that's the samurai type, NOT music). However, while the delicate sexual balance of Yamato's group seemed fine when there were three girls and four boys, the sudden addition of two MORE girls starts to send everything spinning out of control! (Source: Sentai Filmworks)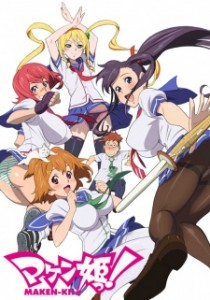 Based on the manga series by Hiromitsu Takeda, this romantic comedy is about Takeru Ohyama, a typical perverted teenage boy. His new school doesn't require entrance exams, and it just turned co-ed! Unfortunately, his dreams of a happy high school life are dashed when he finds out the school is much more than it seems. All of the students wield a special item—a Maken—to unleash their magical abilities in duels! Can Takeru find a Maken that works for him? Even while trying to fit in at a new school and dealing with all kinds of girl problems? (Source: FUNimation)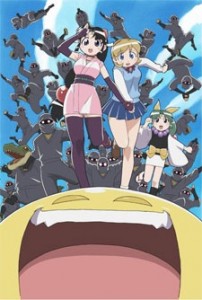 Kaede is a normal school girl who was studying for her exams for school when suddenly she is interrupted by Shinobu, a girl who is a ninja-in-training, attempting to complete her exam. The problem is, in order for her to successfully complete her exam, she must steal one of Kaede's panties!
In Kaede's attempt to stop Shinobu from stealing her panties, an unexpected friendship is forged between the two. Kaede soon becomes engrossed in Shinobu's world, surrounded by partying ninjas and a yellow pac-man like thing by the name of Onsokumaru, who claims to be the master of all ninjas! [Written by MAL Rewrite]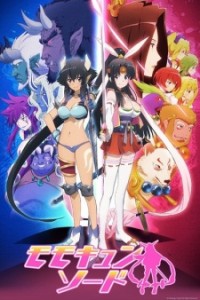 Momoko is a beautiful young sword fighter who was born inside a peach (momo in Japanese). She lives with her constant companions—the dog god Inugami, the monkey god Sarugami, and the pheasant god Kijigami—in a peaceful paradise. However, a demon army led by devil king invades the paradise and steals the precious treasure that protects Momoko's land. To retrieve the treasure and save the people, Momoko embarks on a great adventure with her three companions. (Source: ANN)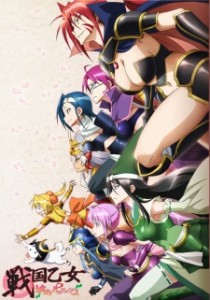 Hideyoshino is an average girl who always seems to find trouble wherever she goes. One day Hideyoshino visits a local shrine to pray in order to pass her upcoming test. However Hideyoshino sees a blue light coming from inside the Shrine and looks inside to find a mysterious person performing a magic spell. Hideyoshino in a stroke of bad luck trips on a small bell and crashes into the shrine prompting the stranger to catch her. However upon catching Hideyoshino the magic spell spirals out of control and sends Hideyoshino back in time to the Sengoku Era.
Hideyoshino then encounters Akechi Mitsuhide and Oda Nobunaga. But unlike what really happened during the era, Hideyoshino realizes that everyone in the world is female. She then decides to help Oda Nobunaga find the Crimson Armor which is said to allow the person wearing the armor to conquer all of Japan.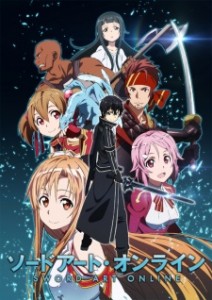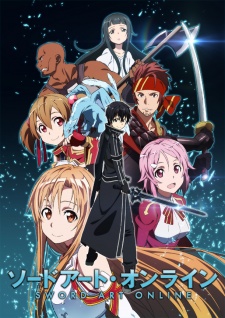 In the year 2022, virtual reality has progressed by leaps and bounds, and a massive online role-playing game called Sword Art Online (SAO) is launched. With the aid of "NerveGear" technology, players can control their avatars within the game using nothing but their own thoughts.
Kazuto Kirigaya, nicknamed "Kirito," is among the lucky few enthusiasts who get their hands on the first shipment of the game. He logs in to find himself, with ten-thousand others, in the scenic and elaborate world of Aincrad, one full of fantastic medieval weapons and gruesome monsters. However, in a cruel turn of events, the players soon realize they cannot log out; the game's creator has trapped them in his new world until they complete all one hundred levels of the game.
In order to escape Aincrad, Kirito will now have to interact and cooperate with his fellow players. Some are allies, while others are foes, like Asuna Yuuki, who commands the leading group attempting to escape from the ruthless game. To make matters worse, Sword Art Online is not all fun and games: if they die in Aincrad, they die in real life. Kirito must adapt to his new reality, fight for his survival, and hopefully break free from his virtual hell. [Written by MAL Rewrite]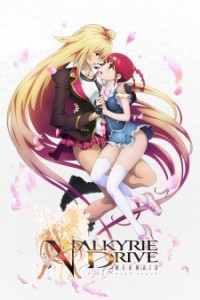 The "beautiful girl sexy battle action" anime is set on five artificial islands. Mamori is a "mermaid" transferred to one of those islands. When Mamori is attacked, a newly transferred girl named Mirei saves her. The enemy doesn't stop, however, and the two are soon cornered. Just when they think all hope is lost, Mirei kisses Mamori, and Mamori turns into a sword. Mirei then wields the sword and launches a counterattack against their enemies. (Source: ANN)
References: MyAnimeList, Wiki, ANN