7 Anime Like Servant x Service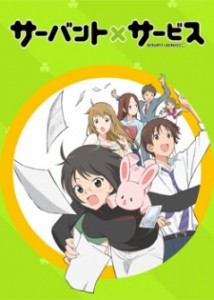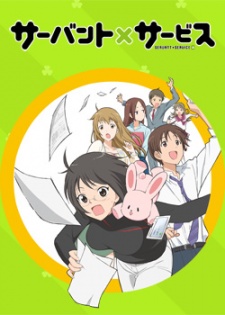 Here are my favorite picks for anime like Servant x Service. Keep in my the list is in no particular order. Enjoy the recommendations!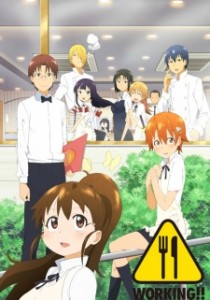 Due to his love for small, cute things, Souta Takanashi cannot turn childlike Popura Taneshima down when she recruits him to work for Wagnaria, a family restaurant located in Hokkaido. Takanashi takes particular joy in doting on the older Popura, which only fuels her complex over how young she looks. He also quickly learns he must stay on his toes once he meets the rest of his colleagues, including the katana-wielding floor chief Yachiyo Todoroki, the intimidating head chef Jun Satou, the dangerously well-informed and subtly sadistic sous chef Hiroomi Souma, the adamantly lazy manager Kyouko Shirafuji, and the waitress Mahiru Inami who has a "painful" fear of men.
Powered by an eccentric cast, Working!! is a unique workplace comedy that follows the never-dull happenings within the walls of Wagnaria as Takanashi and his co-workers' quirky personalities combine to create non-stop antics, shenanigans, and hilarity. [Written by MAL Rewrite]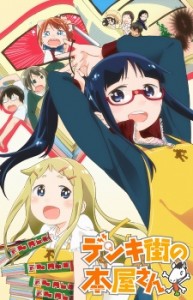 Umio is a shy kid who just started his part time job at a manga store smack dab in the middle of the city. But his lifestyle isn't as glamorous as the neon lights that illuminate the city. Umio's closest friends are his co-workers who are all unique characters, to say the least, and although they're nice people, they have their quirks. They are a tight knit group of friends, have nicknames for each other and spend their weekends inside, sheltered from the extravagant scene happening on the outside. (Source: MU)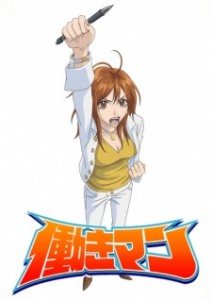 Hiroko Matsukata is a woman who works for a magazine company. She puts all she has into her work, and is known as a strong, straight-forward working girl, who can at will turn herself into Hataraki man (working man) mode. Despite Hiroko's success at work, her life lacks romance. Even though a hard worker, she'd leave early anytime to go on a date. Too bad her boyfriend is even bigger a workaholic than Hiroko. (Source: ANN)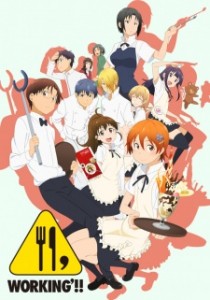 Life goes on at the Wagnaria family restaurant as its peculiar employees try to provide a good service despite their individual eccentricities. (Source: ANN)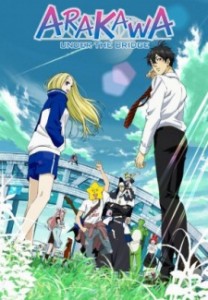 Kou Ichinomiya has always lived according to the creed of his wealthy, successful family: never be in debt to anyone. But one day, under the Arakawa Bridge, his life is saved by a homeless girl named Nino. In order to pay her back, Kou promises to be her boyfriend; and thus begins his new life under the bridge. (Source: ANN)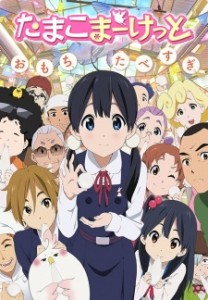 Tamako knows just about everything there is to know about mochi, the traditional Japanese dessert treats. When she's not attending her first year of high school, she even invents new flavors and varieties for Tama-ya, her family's mochi shop. School and growing up, on the other hand, are some things that she's still trying to find the right recipe for. But with the help of her best friends Kanna and Midori, two girls whose parents run businesses in the same shopping district, Tamako's determined to make the best of things. It's complicated though, especially when it comes to emotions and her relationship with her best male friend Mochizou, whose family runs a rival mochi shop. And lately, Midori's been feeling a little odd about her feelings towards Tamako as well. And what's up with that strange bird fluttering around, the one that speaks fluent Japanese? It's all very mysterious and overwhelming, but at least Tamako always has one thing she can count on: No matter if your day's been good or bad, there's certain to be something sugary and delicious waiting at the end of every adventure whenever you take a walk through Tamako Market! (Source: Sentai Filmworks)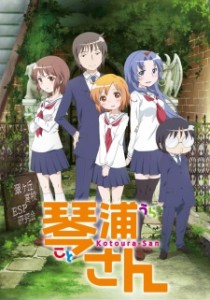 A school love comedy. Kotoura Haruka is a 15-year-old girl who can read people's minds. She has been suffering from troubles caused by her mind-reading ability, and her parents got divorced as a result. She moves to a new high school but tries to keep away from her classmates. Manabe Yoshihisa, one of her classmates, accepts and appreciates her ability and she begins to interact with her friends with his help. (Source: MAL News)
References: MyAnimeList, Wiki, ANN