7 Anime Like The Testament of Sister New Devil [Recommendations]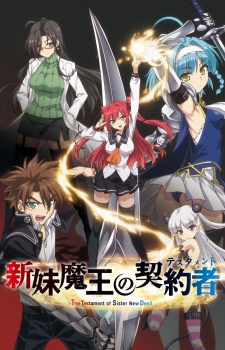 Here are my favorite picks for anime like The Testament of Sister New Devil [Shinmai Maou no Testament]. Keep in mind the list is in no particular order. Enjoy the recommendations!
Issei Hyodo is your average perverted high school student whose one wish in life is to have his own harem, but he's got to be one of the unluckiest guys around. He goes on his first date with a girl only to get brutally attacked and killed when it turns out the girl is really a vicious fallen angel. To top it all off, he's later reincarnated as a devil by his gorgeous senpai who tells him that she is also a devil and now his master! One thing's for sure, his peaceful days are over. In a battle between devils and angels, who will win?  (Source: FUNimation)
Hero defeats bad guy. Good triumphs over evil. The end. Or, at least that's how it usually goes. But what happens after the hero goes home? Our hero, Akatsuki Ousawa, is about to find out that sometimes the greatest adventure starts once happily ever after ends. (Source: FUNimation)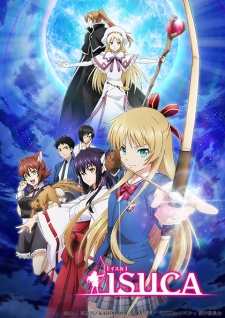 Shinichirou decides to look for a job in order to pay his rent, and his teacher suggests that he work for someone at their house doing housekeeping; however, the person who hired him was Sakuya, a girl who is the 37th head of the Shimazu family, and her job is to exorcise and eliminate unwanted creatures. Shinichirou accidentally releases one of the creatures that Sakuya captures and they cooperate to catch it. A story of comedic creature hunting begins! (Source: MU)
The story revolves around Raul, a boy who did not become a Hero, since the demon lord was already defeated just before his Hero exams. His dreams dashed, Raul spends his days working at a magic shop in the capital. One day, a part-time job seeker appears at the shop with an amazing résumé:
Name: Fino
Previous Occupation: Demon Lord Heir
Motive: Because my father was defeated
The work comedy revolves around this former Hero-in-training and the daughter of the demon lord. (Source: ANN)
The story follows Maria, the most powerful witch who lives during the Hundred Years' War in France. She despises war, so she obstructs battles with her strong magical powers. Her meddling with her succubus Artemis and incubus Priapos has caught the attention of the heavens, and so the Archangel Michael issues an edict. When Maria loses her virginity, she will also lose her magical powers. A beautiful angel named Ezekiel is supposed to watch Maria and make sure the witch does not use magic in front of people, but Maria continues to use magic anyways. (Source: ANN)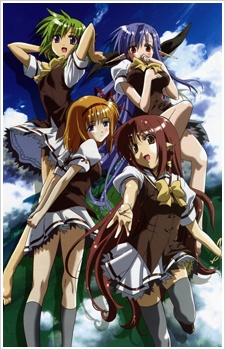 In present times, Gods and Demons coexist together with Humans after the door between each of these worlds had opened. Tsuchimi Rin is a normal young high school student attending Verbena Academy, spending his days living peacefully with his childhood friend Kaede. Unexpectedly, one day the King of Gods, the King of Demons and their families move into be Rin's next door neighbors. Apparently the daughter of the Gods, Sia, and the daughter of the demons, Nerine, are both deeply in love with Rin after having met him in the past. Along with his playful friendship with upperclassmen Asa and his encounter with the silent but cute Primula, Rin has much on his hands dealing with the affections of each of these girls. Based on the eroge by Navel.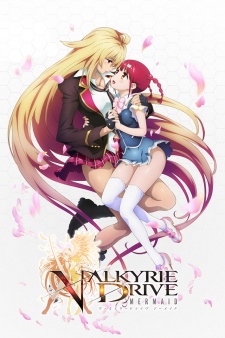 The "beautiful girl sexy battle action" anime is set on five artificial islands. Mamori is a "mermaid" transferred to one of those islands. When Mamori is attacked, a newly transferred girl named Mirei saves her. The enemy doesn't stop, however, and the two are soon cornered. Just when they think all hope is lost, Mirei kisses Mamori, and Mamori turns into a sword. Mirei then wields the sword and launches a counterattack against their enemies. (Source: ANN)
References: MyAnimeList, ANN, Wiki