8 Anime Like Showa and Genroku Era Lover's Suicide Through Rakugo [Shouwa Genroku Rakugo Shinjuu][Recommendations]
Of certain topics that I have written in many lists, I've rarely, if ever, done a down to earth anime list. Sometimes there will be ones that each series doesn't revolve around supernatural beings, mech, or powerful people fighting each other. Sometimes you just need to watch a show that's about everyday life, whether it be in the present or the past.
And sometimes it can be both such as Showa and Genroku Era Lover's Suicide Through Rakugo.
Finally, out of prison, Yotarou want to be on stage and do a traditional comedic storytelling rather than going back to the life of crime. He gets to be an apprentice under the man that changed his life, Yakumo Yuurakutei. Yotarou trains hard under his new practice, meet a young woman, and then continues on to become what he dreamt of doing.
This is beyond excellences, a true one of a kind masterpiece. And there are more where that came from, so here it is 8 Anime Like Showa and Genroku Era Lover's Suicide Through Rakugo [Shouwa Genroku Rakugo Shinjuu].
Kids on the Slope (Sakamichi no Apollon)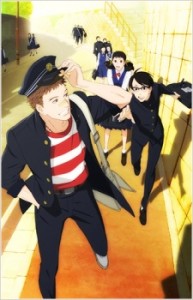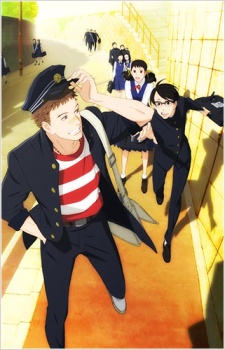 Let's crank up that music and talk about some jazz.
Moving from place to place, Kaoru Nishimi has abandoned all hope of making any friends until he met the infamous Sentarou Kawabuchi. Sentarou may seem like a punk to all but he has a passion for jazz, that he even plays the drum. Not only does it inspire Kaoru to learn more about jazz, it also helps him make the very first friend he has.
This is so good for both the ears and the eyes. It's a great anime, that has both characters and a story that makes you care.
Nana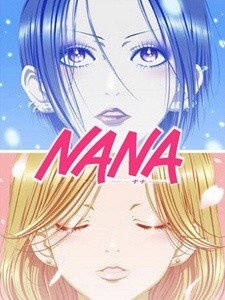 A series that been featured more times than anything I can think of.
Two girls have the exactly same name but are very different from one to the other, seems to be fate that they get to meet each other for the first time. They decided to live together in an apartment and support each other through the good times and bad.
It's a great anime that's been on many lists on this site. In short, watch it.
The Great Passage (Fune wo Amu)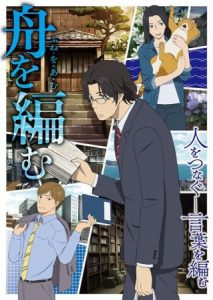 Mitsuya Majime has been recruited to work for a veteran editor of the dictionary department, who is looking for a replacement. Mitsuya must do all he can if he wants to become a great editor one day. The only problem is that he has poor social skills.
This show is really meant for the mature audience, not that in terms of the content it has but more for of how they relate to. It's really enjoyable to watch and you might get some entertainment out of it.
House of Five Leaves (Saraiya Goyou)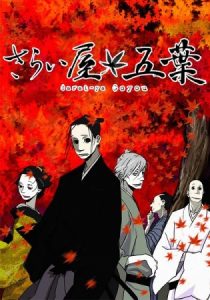 Hungry and desperate, Akitsu Masanosuke is a masterless samurai but due to his naive ways, he has no choice but to be a bodyguard for Yaichi, the leader of a gang called "Five Leaves." Akitsu suspects that his employer is up to sinister activities but the deeper he goes into this gang the more he's sucked into this world of outlaws.
I feel that this anime might get lost and won't get recognized until later on which is a shame since to me this is a great anime. With its unique art style and a solid story.
Hyougemono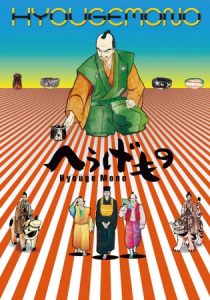 Set in the feudal Japan, the show centers around Furuta Sasuke, who works for the great warlord Oda Nobunaga. Also, he hangs around with a man who is obsessed with tea ceremony and other riches. Furuta will take of what he learn from the two men and go the way of the  Hyouge Mono.
Overall, Hyougemono is a mix of comedy and drama in exploring elements of Japan's Sengoku era that I've never seen focused on in past historical titles. It's a really good show that should get more attention.
Glass Mask (2005) (Glass no Kamen (2005))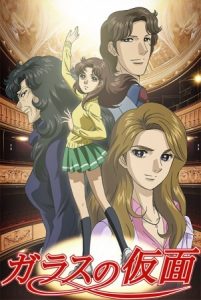 Two girls have one dream and it is to be on stage for the entire world to see them. They both live in different households but they know what to be and do whatever it takes to achieve their dream.
This story will get you hook from the beginning and leave you wanting more at the end.
Joshiraku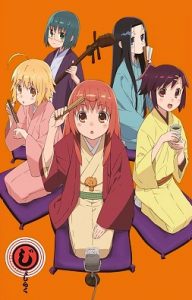 Here is something that I am very familiar with, a anime about a group of girls.
Five girls talk about random things throughout the day. It usual ends with something funny happens that's goes beyond of what they discuss.
This is a straightforward comedy, that is surprisingly funny.
Chihayafuru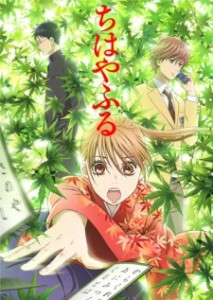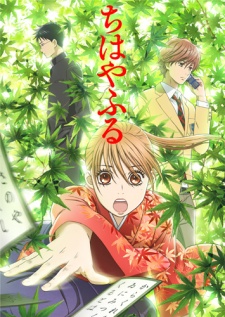 Now we finish this list with a very interesting anime.
As a young girl, Chihaya Ayase never had any dreams of her own, until she was introduced to the world of karuta, a competitive card game, and it was there that she found something that she is very passionate about. Years later, she is still obsessed with karuta that she's finally going to make her dreams come true which is to assemble a team and play in the national championship.
This series has a little bit of everything. Good characters, enjoyable story, and a superb story.